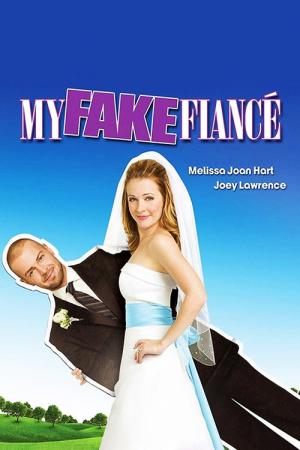 21 Best Fake Engagement Movies ...
If you liked this movie , you will definitely love these too! In this list we highlight some of the best films that share a very similar premise to '', and are worth checking out.
1.
One Small Hitch (2013)
On a flight home to Chicago for a family wedding, childhood friends Josh and Molly innocently agree to fake a wedding engagement to make Josh's dying father happy. Things quickly get out of hand with their two boisterous families, and a series of events causes them to pretend to be a couple and start planning a phony wedding. When the playacting begins to foster real feelings, the two must make some serious decisions: Split up and return to their lives in LA, or make a life as a couple back in Chicago?
2.
The Wedding Date (2005)
With the wedding of her younger sister fast approaching, Kat Ellis faces the undesirable prospect of traveling alone to London for the ceremony. While this is bad enough, Jeffrey, the man who left her as they moved closer to marriage, happens to be the groom's best man. Determined to show everyone -- most of all Jeffrey -- that her romantic life is as full and thrilling as ever, Kat hires a charming male escort as her date.
3.
Holiday in Handcuffs (2007)
2h TV Movie Comedy Romance Family
A ne er-do-well thirty-something attempts to appease her family by kidnapping herself an attractive boyfriend for the family Christmas. Despite unlikely odds and dysfunctional family moments, the two fall in love and share a magical Christmas.
Altruistic Jane finds herself facing her worst nightmare as her younger sister announces her engagement to the man Jane secretly adores.
6.
A Christmas Wedding Date (2012)
After being fired, Rebecca hours back to her old home town to attend her friends wedding on Christmas Eve and visit her mother. But when she tries to return home she finds she must relive Christmas Eve over and over until she gets it right.
7.
The Wedding Planner (2001)
San Francisco's premiere wedding planner, Mary Fiore is rescued from an accident by the man of her dreams, paediatrician Steve Edison, only to find he is the fiancé of her latest client. As Mary continues making the wedding arrangements, she and Steve are put into a string of uncomfortable situations that force them to face their mutual attraction.
8.
Revenge of the Bridesmaids (2010)
1h 27m Comedy Romance TV Movie
Two women plot revenge against the woman marrying their friend's ex-boyfriend.
Twenty years ago, Arlen Faber (Jeff Daniels) wrote a book about spirituality that became wildly popular. These days, he's a curmudgeonly recluse who only enjoys the company of his chiropractor, Elizabeth (Lauren Graham). As Elizabeth's warmth starts to melt Arlen's cold heart, he comes to realize what love really means.
10.
Trade Your Love (2019)
11.
The Perfect Wedding (2012)
12.
Shirin in Love (2014)
Despite being engaged to a successful Iranian plastic surgeon in Beverly Hills, Shirin finds herself falling for a mysterious young man who lives in a lighthouse in northern California.
13.
Out at the Wedding (2007)
1h 36m Romance
After telling her fiancé, Dana, that her entire family is dead, Manhattanite Alex whisks off to her childhood home in South Carolina to serve as bridesmaid at her high-maintenance, estranged sister Jeannie's wedding. As she tries not to steal Jeannie's thunder by telling her family that a) she's engaged, and b) the man she's going to marry is a Jewish African American, things get a little mixed up.
14.
Double Wedding (2010)
1h 30m Romance TV Movie Comedy
Revolves around three friends who have dream weddings only to find out that the pastor who married them failed to complete the key paperwork required to make them official.
A travel writer improves her love life when she becomes an editor for her father's wedding magazine.
19.
How to Fall in Love (2012)
1h 24m Comedy Romance TV Movie
An accountant, who never quite grew out of his awkward teenage years, finds himself with a dating coach - she happens to be his high school crush as well. Thanks to his coach, he gets a pretty woman he has his sights on for some time, but realizes they are incompatible. Meanwhile, his dating lessons with his teenage crush reawaken old feelings. Not realizing the feelings are mutual, he finds himself unable to act on them due to his fear of being rejected by the one he truly loves.
20.
Betsy's Wedding (1990)
1h 34m Comedy
Offbeat fashion student Betsy Hopper and her straight-laced investment-banker fiancé, Dylan Walsh, just want an intimate little wedding reception, but Betsy's father, Eddie, a Long Island construction contractor, feels so threatened by Jake's rich WASP parents that he blows the ceremony up into a bank-breaking showpiece, sending his wife, Lola, into a financial panic.
explore
Check out more list from our community