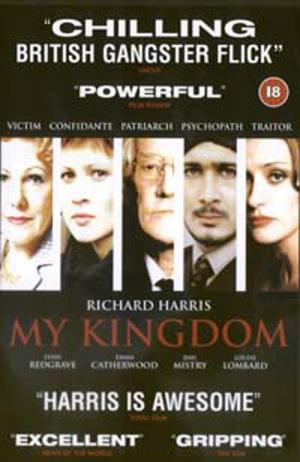 13 Best Bloodlines Movie ...
If you liked this one , you will probably love these too! In this list we highlight some of the best films that share a very similar mood to '', and are worth checking out.
1.
Jesse Stone: Innocents Lost (2011)
1h 30m Drama Thriller Crime Mystery TV Movie
Jesse investigates the suspicious death of a young friend while the police force deals with the arrogant new police chief who is the son-in-law of a town councilman.
2.
Jack Irish: Black Tide (2012)
Jack Irish has no shortage of friends, but family members are few and far between. His wife was murdered by an ex-client and his father is a fading photo on the pubs football wall of fame. So when Des Connors, the last link to his dad, calls to ask for help in the matter of a missing son, Jack is more than happy to lend a hand. But sometimes prodigal sons go missing for a reason... As Jack begins to dig, he discovers that Gary Connors was a man with something to hide, and his friends are people with yet darker and even more deadly secrets.
3.
Jesse Stone: Sea Change (2007)
1h 28m TV Movie Drama Thriller Crime
Police Chief Jesse Stone's relationship with his ex-wife worsens, and he fears he's relapsing into alcoholism. To get his mind off his problems, Jesse begins working on the unsolved murder of a bank teller shot during a robbery. Also, his investigation of an alleged rape draws him into conflict with the town council—which hopes to preserve Paradise's reputation as an ideal seaside resort.
4.
Jesse Stone: Benefit of the Doubt (2012)
1h 27m Drama Thriller Crime Mystery
Jesse finds himself struggling to get his job back as the Paradise police chief, and he is forced to rely on his cop intuition to sort through a maze of misleading clues and hidden meanings as he attempts to solve a shocking and horrifying mob-related double homicide.
5.
Varg Veum - The Consorts of Death (2011)
Varg Veum investigates the murder of a married couple; prime suspect is the stepson, but Veum does not think he is guilty. Not even when he confesses.
6.
Annika Bengtzon: Crime Reporter (2012)
1h 30m Crime
A stripper at the club Studio Six is murdered. A political scandal takes off when the Minister of Commerce appears to have been at the club. He resigns - but only to hide an even bigger secret.
An accident involving a 16-years old prompts private eye Corso to an investigation that will unearth a deep web of corruption in today's Rome.
8.
The Shield and the Sword (2010)
9.
Confession of Pain (2006)
A detective helps a friend investigate the mysterious death of his father.
10.
Varg Veum - The Dead Have It Easy (2012)
Varg Veum tries to help a scared girl lost in the woods at night, but he fails to avoid her death. What was this young asylum seeker fleeing from?
11.
Paris by Night (2012)
1h Documentary
We don't have an overview translated in English. Help us expand our database by adding one.
explore
Check out more list from our community