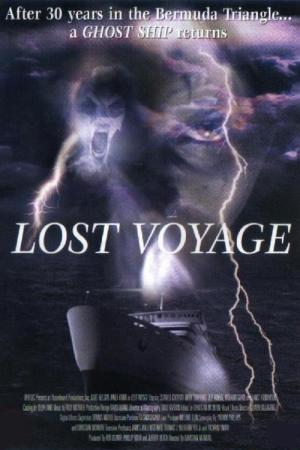 11 Best Bermuda Triangle Movies List ...
If you liked this film , you will definitely love these too! In this list we highlight some of the best films that share a very similar premise to 'Lost Voyage', and are worth checking out.
1.
Tintorera: Killer Shark (1977)
2.
Circle of Eight (2009)
3.
Kill Baby, Kill (1966)
5.
Banshee Chapter (2013)
1h 27m Horror Thriller
On the trail of a missing friend who had been experimenting with mind-altering drugs, a young journalist - aided by a rogue counter-culture writer, The Silence of The Lambs -- finds herself drawn into the dangerous world of top-secret government chemical research and the mystery of a disturbing radio signal of unknown origin. A fast-paced thriller blending fact and fiction, Banshee Chapter is based on real documents, actual test subject testimony, and uncovered secrets about covert programs run by the CIA.
6.
The House on Skull Mountain (1974)
7.
The Child's Eye (2010)
8.
Cave of the Sharks (1978)
9.
The Woman in Black (1989)
1h 40m Horror Mystery TV Movie History
When a friendless old widow dies in the seaside town of Crythin, a young solicitor is sent by his firm to settle the estate. The lawyer finds the townspeople reluctant to talk about or go near the woman's dreary home and no one will explain or even acknowledge the menacing woman in black he keeps seeing.
1h 31m Horror Mystery Thriller
After discovering a passenger ship missing since 1962 floating adrift on the Bering Sea, salvagers claim the vessel as their own. Once they begin towing the ghost ship towards harbor, a series of bizarre occurrences happen and the group becomes trapped inside the ship, which they soon learn is inhabited by a demonic creature.
explore
Check out more list from our community