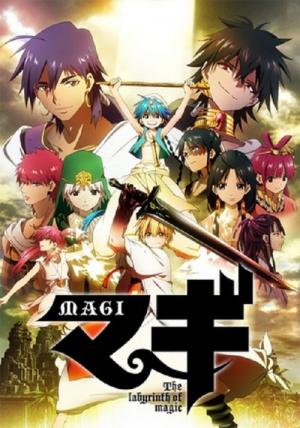 12 Best Anime Like Kino ...
If you liked this one , you will probably love these too! In this collection we highlight some of the best films that share a very similar mood to '', and are worth checking out.
1.
Violet Evergarden (2018)
25m Animation Sci-Fi & Fantasy Drama
The Great War finally came to an end after four long years of conflict; fractured in two, the continent of Telesis slowly began to flourish once again. Caught up in the bloodshed was Violet Evergarden, a young girl raised for the sole purpose of decimating enemy lines. Hospitalized and maimed in a bloody skirmish during the War's final leg, she was left with only words from the person she held dearest, but with no understanding of their meaning.Recovering from her wounds, Violet starts a new life working at CH Postal Services after a falling out with her new intended guardian family. There, she witnesses by pure chance the work of an "Auto Memoir Doll," amanuenses that transcribe people's thoughts and feelings into words on paper. Moved by the notion, Violet begins work as an Auto Memoir Doll, a trade that will take her on an adventure, one that will reshape the lives of her clients and hopefully lead to self-discovery.
2.
Moribito: Guardian of the Spirit (2007)
25m Animation Action & Adventure Sci-Fi & Fantasy Drama
Balsa the spearwoman is a wandering warrior, who takes on the task of saving lives, in atonement for a past sin. On her journey, she happens to save a prince, and is tasked with becoming his bodyguard. And he is going to need one, for his own father, the emperor, wants him dead. Throughout the story, Balsa's past will come to light and they will uncover mysteries about Chagum's condition while developing a family-like relationship with each other and others.
24m Action & Adventure Sci-Fi & Fantasy Animation Drama
Renton Thurston desires to leave his home behind and join the mercenary group known as Gekkostate, hoping to find some adventure. When a robot crashes through Renton's garage the meeting sparks the beginning of Renton's involvement with the Gekkostate as he takes off alongside the young girl Eureka as the co-pilot of the Nirvash.
26m Action & Adventure Animation Sci-Fi & Fantasy
A richly romantic action-adventure fantasy, set in a world where retro-futuristic vehicles permeate the skies. Against this lavish background are the lives of young and heroic van ship sky porters - Claus and Lavie - who are forced to take on the mission to deliver a mysterious girl, Alvis, to the battle ship Silvana. Before they know it, they become entangled in an aerial adventure between two countries gripped in an eternal war of magnificent air battleships.
25m Action & Adventure Animation Mystery
.hack follows several young players as they navigate the vast, mysterious MMORPG known as "The World" – a place, it turns out, that is sometimes impossible to leave.
24m Animation War & Politics Action & Adventure Sci-Fi & Fantasy
The story takes place in the year 1614. Two ninja clans, Tsubagakure of the Iga and Manjidani of Kouga, battle each other to determine which grandson of Tokugawa Ieyasu will become the next shogun. The deadly competition between 10 elite ninja from each clan unleashes a centuries-old hatred that threatens to destroy all hope for peace between them.
8.
Corpse Princess: Part One - Aka (2008)
9.
Fullmetal Alchemist: Brotherhood (2009)
25m Action & Adventure Animation Sci-Fi & Fantasy
Edward and Alphonse Elric's reckless disregard for alchemy's fun­damental laws ripped half of Ed's limbs from his body and left Al's soul clinging to a cold suit of armor. To restore what was lost, the brothers scour a war-torn land for the Philosopher's Sto­ne, a fabled relic which grants the ability to perform alchemy in impossible ways.The Elrics are not alone in their search; the corrupt State Military is also eager to harness the artifact's power. So too are the strange Homunculi and their shadowy creator. The mythical gem lures exotic alchemists from distant kingdoms, scarring some deeply enough to inspire murder. As the Elrics find their course altered by these enemies and allies, their purpose remains unchanged – and their bond unbreakable.
10.
Digimon: Digital Monsters (1999)
20m Animation Action & Adventure Sci-Fi & Fantasy
While at summer camp, seven kids are transported to a strange digital world. In this new world they make friends with creatures that call themselves Digimon who were born to defend their world from various evil forces.
11.
Future Boy Conan (1978)
explore
Check out more list from our community