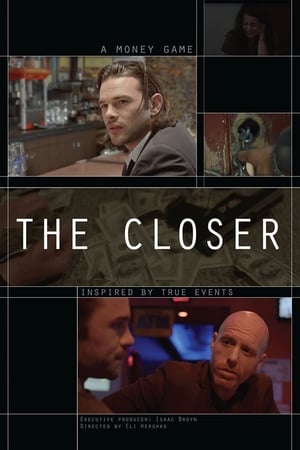 10 Best Shows Like The Closer ...
If you liked this movie , you will probably love these too! In this selection we highlight some of the best films that share a very similar mood to 'The Closer', and are worth checking out.
1.
Law & Order: Special Victims Unit (1999)
43m Crime Drama
In the criminal justice system, sexually-based offenses are considered especially heinous. In New York City, the dedicated detectives who investigate these vicious felonies are members of an elite squad known as the Special Victims Unit. These are their stories.
47m Drama Comedy
Keeping these streets clean is a Herculean task, enough to demoralize even the keenest rookie – but there's a reason why this hotchpotch of committed cops are on this force, on this side of town. Drug labs, arsonists, neo-Nazis and notorious murderers are all in a day's work for this close-knit team, led by the dizzyingly capable but unquestionably unhinged DI Vivienne Deering. But when a particularly twisted serial killer emerges it leaves even the most hardened of these seasoned coppers reeling.
40m Crime Drama
Dr. Temperance Brennan and her colleagues at the Jeffersonian's Medico-Legal Lab assist Special Agent Seeley Booth with murder investigations when the remains are so badly decomposed, burned or destroyed that the standard identification methods are useless.
45m Drama
Complex, offbeat Detective Charlie Crews returns to the force after serving time in prison for a crime he didn't commit. Crews' new lease on life has provided him with a Zen-like outlook, peace of mind and no need for vengeance, an attitude which can be challenging to maintain when someone he cares about is threatened — or when he is investigating the mystery surrounding the murder he was falsely accused of.
1h 30m Mystery Thriller TV Movie
Eve Duncan is contacted, 10 years after the disappearance and murder of her 7-year-old daughter Bonnie, by a man claiming to be her killer. Taunted by his clues about Bonnie's case and his threats to kill again, she throws herself into her career as a forensic sculptor and works to close the case.
45m Drama Crime
After a serial killer imitates the plots of his novels, successful mystery novelist Richard "Rick" Castle receives permission from the Mayor of New York City to tag along with an NYPD homicide investigation team for research purposes.
1h Drama
An American anthology police detective series utilizing multiple timelines in which investigations seem to unearth personal and professional secrets of those involved, both within or outside the law.
43m Drama Action & Adventure
Detective Jane Timoney finds that being a homicide detective in New York City is tough enough and having to contend with a male-dominated police department to get respect makes it that much tougher. She's an outsider who has just transferred to a new precinct dominated by an impenetrable clique of a boys' club. Timoney has her own vices too – with a questionable past – and she tends to be forceful, rude and reckless. But she's also a brilliant cop who keeps her eye on one thing: the prime suspect.
43m Drama Mystery Crime
A modern-day drama about a crime-solving duo that cracks the NYPD's most impossible cases. Following his fall from grace in London and a stint in rehab, eccentric Sherlock escapes to Manhattan where his wealthy father forces him to live with his worst nightmare - a sober companion, Dr. Watson.
43m Drama
Dr. Beaumont Rosewood, Jr. is a brilliant private pathologist who uses wildly sophisticated technology and his drive to live life to the fullest to help a tough-as-nails detective and the Miami PD uncover clues no one else can see.
explore
Check out more list from our community