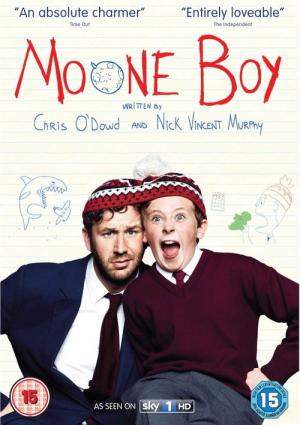 8 Best Shows Like Moone Boy ...
If you liked this film , you will for sure love these too! In this list we highlight some of the best films that share a very similar premise to 'Moone Boy', and are worth checking out.
29m Comedy
Blandings is a British comedy television series adapted by Guy Andrews from the Blandings Castle stories of P.G. Wodehouse. It was first broadcast on BBC One from 13 January 2013, and stars Timothy Spall, Jennifer Saunders and Mark Williams. The series was produced with the partial financial assistance of the European Regional Development Fund.
25m Comedy Drama
Black Books centres around the foul tempered and wildly eccentric bookshop owner Bernard Black. Bernard's devotion to the twin pleasures of drunkenness and wilful antagonism deepens and enriches both his life and that of Manny, his assistant. Bearded, sweet and good, Manny is everything that Bernard isn't and is punished by Bernard relentlessly just for the crime of existing. They depend on each other for meaning as Fran, their oldest friend, depends on them for distraction.Black Books is a haven of books, wine and conversation, the only threat to the group's peace and prosperity is their own limitless stupidity.
22m Comedy
The daily mishaps of a married woman and her semi-dysfunctional family and their attempts to survive life in general in the city of Orson, Indiana.
23m Family Comedy
Before there were parenting blogs, trophies for showing up, and peanut allergies, there was a simpler time called the '80s. For geeky 11-year old Adam these were his wonder years and he faced them armed with a video camera to capture all the crazy. The Goldbergs are a loving family like any other, just with a lot more yelling.
21m Comedy
A newly retired police officer looks forward to spending more quality time with his wife and three kids only to discover he faces much tougher challenges at home than he ever did on the streets.
6.
Mrs. Brown's Boys (2011)
22m Comedy
Formerly filthy rich video store magnate Johnny Rose, his soap star wife Moira, and their two kids, über-hipster son David and socialite daughter Alexis, suddenly find themselves broke and forced to live in Schitt's Creek, a small depressing town they once bought as a joke.
explore
Check out more list from our community