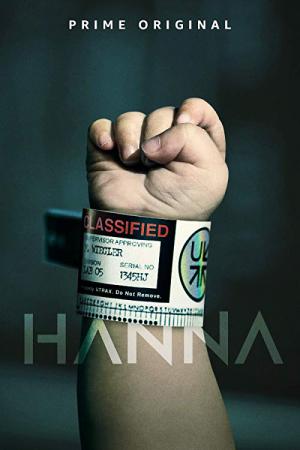 11 Best Shows Like Hanna ...
If you liked this one , you will for sure love these too! In this selection we highlight some of the best films that share a very similar mood to 'Hanna', and are worth checking out.
43m Action & Adventure Drama War & Politics
The lives of the elite Navy Seals as they train, plan and execute the most dangerous, high-stakes missions our country can ask.
53m Crime Drama
Young CIA analyst Joe Turner has his idealism tested when he learns that the CIA has been using an algorithm he developed to spy on American citizens, leading the organization to a terrorist plot that threatens the lives of millions. Inspired by Sydney Pollack's 1975 political thriller Three Days of the Condor.
1h 48m Action Thriller Crime Drama
After witnessing her parents' murder as a child in Bogota, Cataleya Restrepo grows up to be a stone-cold assassin. She works for her uncle as a hitman by day, but her personal time is spent engaging in vigilante murders that she hopes will lead her to her ultimate target: the mobster responsible for her parents' death.
4.
The Enemy Within (2019)
43m Drama Crime
Erica Shepherd is a brilliant former CIA operative, now known as the most notorious traitor in American history serving life in a Supermax prison. Against every fiber of his being but with nowhere else to turn, FBI Agent Will Keaton enlists Shepherd to help track down a fiercely dangerous and elusive criminal she knows all too well. While Shepherd and Keaton have different motivations for bringing the enemy to justice, they both know that to catch a spy… they must think like one.
1h 35m Action Adventure Animation Comedy Family
Continuing his "legendary adventures of awesomeness", Po must face two hugely epic, but different threats: one supernatural and the other a little closer to his home.
1h 40m Drama Action
Cal is a dedicated cop who also serves as a sergeant in the Marine Corps Reserve. When his reckless half brother lands in jail for accidentally killing a man, Cal and his buddies hatch a plan to break him out of prison -- no matter what the cost.
7.
Uri: The Surgical Strike (2018)
8.
Into the Badlands (2015)
43m Action & Adventure
In a land controlled by feudal barons, a great warrior and a young boy embark on a journey across a dangerous land to find enlightenment. A genre-bending martial arts series very loosely based on the classic Chinese tale Journey to the West.
9.
Baahubali 2: The Conclusion (2017)
2h 48m Action Drama
When Mahendra, the son of Bāhubali, learns about his heritage, he begins to look for answers. His story is juxtaposed with past events that unfolded in the Mahishmati Kingdom.
10.
Greetings to the Devil (2011)
1h 30m Action Thriller Drama
A former guerrilla is reluctantly drawn into the vengeance scheme of one of his victims.
1h 51m Action Thriller Adventure
Raised by her father, an ex-CIA agent, in the wilds of Finland, Hanna's upbringing has been geared to making her the perfect assassin. Sent into the world by her father on a mission, Hanna journeys across Europe, eluding agents dispatched after her by a ruthless intelligence operative. As she nears her ultimate target, Hanna faces startling revelations about her existence.
explore
Check out more list from our community