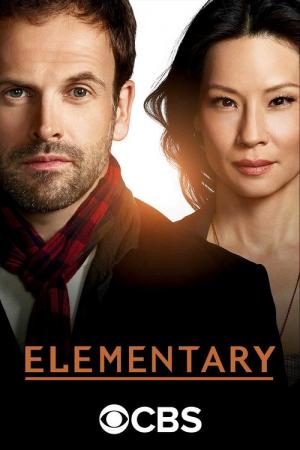 11 Best Shows Like Elementary ...
If you liked this movie , you will for sure love these too! In this collection we highlight some of the best films that share a very similar mood to 'Elementary', and are worth checking out.
43m Crime Drama Mystery
Patrick Jane, a former celebrity psychic medium, uses his razor sharp skills of observation and expertise at "reading" people to solve serious crimes with the California Bureau of Investigation.
42m Crime Drama
Neal Caffrey, a con man, forger and thief, is captured after a three-year game of cat and mouse with the FBI. With only months left serving a four-year sentence, he escapes to look for Kate, his girlfriend. Peter Burke, the FBI agent who initially captured Caffrey, finds and returns him to prison. This time, Caffrey proposes a deal with the FBI, as part of a work-release program. After some hesitation, Burke agrees, and thus begins this unconventional arrangement where Caffrey helps Burke apprehend white collar criminals.
3.
The Adventures of Sherlock Holmes (1984)
52m Crime Drama Mystery
Sherlock Holmes uses his abilities to take on cases by private clients and those that the Scotland Yard are unable to solve, along with his friend Dr. Watson.
4.
The Brokenwood Mysteries (2014)
2h Mystery Drama Crime
In a seemingly quiet country town the newest resident, Detective Inspector Mike Shepherd, finds that murder lurks in even the most homely location.
42m Crime Drama Mystery
An elite team of FBI profilers analyze the country's most twisted criminal minds, anticipating their next moves before they strike again. The Behavioral Analysis Unit's most experienced agent is David Rossi, a founding member of the BAU who returns to help the team solve new cases.
6.
Midsomer Murders (1997)
1h 30m Crime Drama Mystery
The peacefulness of the Midsomer community is shattered by violent crimes, suspects are placed under suspicion, and it is up to a veteran DCI and his young sergeant to calmly and diligently eliminate the innocent and ruthlessly pursue the guilty.
44m Crime Drama Mystery
The world's leading deception researcher, Dr. Cal Lightman, studies facial expression, body language and tone of voice to determine when a person is lying and why, which helps law enforcement and government agencies uncover the truth. But his skills also make it easier for him to deceive others.
8.
Murdoch Mysteries (2008)
1h Drama Mystery
A Victorian-era Toronto detective uses then-cutting edge forensic techniques to solve crimes, with the assistance of a female coroner who is also struggling for recognition in the face of tradition, based on the books by Maureen Jennings.
1h Crime Drama Mystery
Dr. Daniel Pierce, a neuroscientist and professor, is recruited to help the federal government crack difficult cases. His intimate knowledge of human behavior and masterful understanding of the mind give him an extraordinary ability to read people, but his eccentric view of the world and less-than-stellar social skills can often interfere with his work.
1h 30m Crime Drama Mystery
A modern update finds the famous sleuth and his doctor partner solving crime in 21st century London.
explore
Check out more list from our community