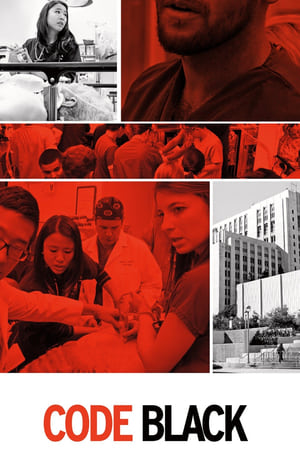 13 Best Shows Like Code Black ...
If you liked this one , you will for sure love these too! In this selection we highlight some of the best films that share a very similar mood to '', and are worth checking out.
42m Drama
A tough, brilliant senior resident guides an idealistic young doctor through his first day, pulling back the curtain on what really happens, both good and bad, in modern-day medicine.
43m Drama
The new medical director breaks the rules to heal the system at America's oldest public hospital. Max Goodwin sets out to tear up the bureaucracy and provide exceptional care, but the doctors and staff are not so sure he can succeed. They've heard this before. Not taking "no" for an answer, Dr. Goodwin's instinctive response to problems large and small is four simple words: "How can I help?" He has to disrupt the status quo and prove he'll stop at nothing to breathe new life into this underfunded and underappreciated hospital, returning it to the glory that put it on the map.
42m Drama
An emotional thrill ride through the day-to-day chaos of the city's most explosive hospital and the courageous team of doctors who hold it together. They will tackle unique new cases inspired by topical events, forging fiery relationships in the pulse-pounding pandemonium of the emergency room.
4.
The Good Doctor (2017)
43m Drama
A young surgeon with Savant syndrome is recruited into the surgical unit of a prestigious hospital. The question will arise: can a person who doesn't have the ability to relate to people actually save their lives
43m Drama
Dr. Bashir Hamed, a Syrian doctor with battle-tested skills in emergency medicine, makes the difficult decision to flee his country and build a new life in Canada with his younger sister Amira. Bash works to navigate a new environment after earning a coveted residency in the Emergency Department of one of the best hospitals in Toronto, York Memorial.
43m Drama
A young Silicon Valley tech-titan enlists a veteran surgeon with a controversial past in starting a hospital with a cutting-edge, new school approach to medicine.
Drama series about life on the wards of Holby City Hospital, following the highs and lows of the staff and patients.
42m Drama
Christina Hawthorne is a compassionate and headstrong Chief Nursing Officer heading up a group of dedicated nurses at Richmond Trinity Hospital on the hospital's front lines. She does everything in her power to help her patients. When necessary, she takes on doctors and administrators who are overworked, distracted or just unable to see the human being behind the hospital chart. But the long days at the hospital and Hawthorne's intense focus on helping others take a toll on her personal life.
9.
The Night Shift (2014)
42m Drama
The stories of the men and women who work the overnight shift at San Antonio Memorial Hospital. They are an irreverent and special breed, particularly adrenaline junkie T.C. Callahan.
10.
Grey's Anatomy (2005)
43m Drama
Follows the personal and professional lives of a group of doctors at Seattle's Grey Sloan Memorial Hospital.
Highlander: The Animated Series is a Canadian-French animated television series which premiered on September 18, 1994. It is a loose spinoff of the cult classic 1986 film of the same name. The series was produced by Gaumont Multimedia with the worldwide distribution rights owned by Bohbot Entertainment.
1h Drama
Three Rivers is an American television medical drama that debuted on CBS on October 4, 2009, starring Alex O'Loughlin in the role of an infamous transplant surgeon in Pittsburgh, Pennsylvania. On November 30, 2009, after just eight episodes of the season had aired, CBS announced that Three Rivers had been pulled from their schedule with no plans to have it returned, and the series was later officially cancelled. However, the series later returned to the network on June 5, 2010 to burn off the remaining unaired episodes.
explore
Check out more list from our community