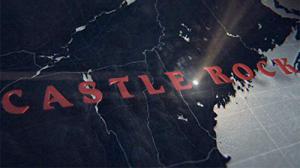 23 Best Shows Like Castle Rock ...
If you liked this movie , you will for sure love these too! In this selection we highlight some of the best films that share a very similar premise to '', and are worth checking out.
43m Mystery Drama Crime
A "contemporary prequel" to the 1960 film Psycho, depicting the life of Norman Bates and his mother Norma prior to the events portrayed in Hitchcock's film, albeit in a different fictional town and in a modern setting. The series begins after the death of Norma's husband, when she purchases a motel located in a coastal Oregon town so she and Norman can start a new life.
1h Mystery
One cannot quench his all-consuming thirst. The other cannot tame the beast clawing its way out. In the sleepy Pennsylvania village of Hemlock Grove, two young men struggle to accept painful truths: about family, themselves, the mystery of the White Tower - and a terrifying new threat so powerful it will turn them from predators into prey.
43m Drama Mystery Sci-Fi & Fantasy
Imagine the perfect American town... beautiful homes, manicured lawns, children playing safely in the streets. Now imagine never being able to leave. You have no communication with the outside world. You think you're going insane. You must be in Wayward Pines.
4.
Stranger Things (2016)
50m Sci-Fi & Fantasy Mystery Drama
When a young boy vanishes, a small town uncovers a mystery involving secret experiments, terrifying supernatural forces, and one strange little girl.
53m Sci-Fi & Fantasy Drama Mystery Crime
A missing child causes four families to help each other for answers. What they could not imagine is that this mystery would be connected to innumerable other secrets of the small town.
42m Mystery Drama Sci-Fi & Fantasy
Nancy Drew makes plans to leave her hometown for college, but finds herself drawn into a supernatural murder mystery instead.
45m Drama Sci-Fi & Fantasy
FBI agent Audrey Parker arrives in the small town of Haven, Maine to solve a murder and soon discovers the town's many secrets—which also hold the key to unlocking the mysteries of her lost past.
1h Drama Mystery Crime
Reporter Camille Preaker confronts the psychological demons from her past when she returns to her hometown to investigate the murders of two young girls.
45m Mystery Crime Drama
Thirty years ago, in the sleepy community of Waterbury, a killer known as "The Executioner" murdered Sarah Bennett's parents. Now Sarah and her husband Dylan have returned to town, only to find herself the centerpiece in a series of horrifying murders centered around the seven deadly sins.
10.
Dead of Summer (2016)
43m Drama Mystery Sci-Fi & Fantasy
Set in the late 1980s, school is out for the summer, and a sun-drenched season of firsts beckons the counselors at Camp Clearwater, a seemingly idyllic Midwestern summer camp, including first loves, first kisses – and first kills. Clearwater's dark, ancient mythology awakens, and what was supposed to be a summer of fun soon turns into one of unforgettable scares and evil at every turn.
1h 35m Action Adventure Animation Comedy Family
Continuing his "legendary adventures of awesomeness", Po must face two hugely epic, but different threats: one supernatural and the other a little closer to his home.
40m Drama Sci-Fi & Fantasy
A small town family is torn apart by a brutal crime. As they deal with the fallout an eerie mist rolls in, suddenly cutting them off from the rest of the world, and in some cases, each other.
13.
Girl on the Third Floor (2019)
1h 33m Horror Thriller
Don Koch tries to renovate a rundown mansion with a sordid history for his growing family, only to learn that the house has other plans.
56m Mystery Drama Crime
In the small bordertown of Villefranche, lost in the heart of a large forest, crime rate is six times higher than elsewhere in the area. Each new crime Major Laurène Weiss solves with the help of her unusual team makes her sink deeper and deeper into secrets of the area.
42m Mystery Drama
After a rash of disappearances and a likely murder, an inquisitive, young female production assistant on a wildly popular television show called Cult joins a journalist blogger in investigating the rabid fans of the series who might be re-creating crimes seen on the program, in real life.
45m Drama
Descend into the world of true-crime podcasts. New evidence compels podcaster Poppy Parnell to reopen the murder case that made her a media sensation.
43m Mystery Sci-Fi & Fantasy Drama
We love to play games with our children. But what happens when someone else starts to play with them too? Someone we don't know. Can't see. Can't hear. In The Whispers, someone or something -- is manipulating the ones we love most to accomplish the unthinkable. An unseen alien force has figured this human weakness out. They have invaded earth and are using our most unlikely resource to achieve world domination – our children.
42m Sci-Fi & Fantasy Drama
The coastal town of Bristol Cove is known for its legend of once being home to mermaids. When the arrival of a mysterious girl proves this folklore all too true, the battle between man and sea takes a very vicious turn as these predatory beings return to reclaim their right to the ocean.
3m Comedy Drama
Anna bumps into Jesper on the morning train. She's never seen him before, but it turns out he knows everything about her. A short film about social media and surveillance in postmodern society.
1h Drama
Carl Kolchak and his partner Perri investigate the mysterious death of Kolchak's wife and the paranormal phenomena plaguing their city.
1h Mystery Sci-Fi & Fantasy Crime
Members of a secret society chase immortality by seeking refuge in the bodies of others.
22.
Thou Shalt Not Kill (2015)
53m Drama Mystery
Stubborn and determined detective Valeria Ferro endeavors to solve the challenging puzzle behind crimes motivated by jealousy, vendettas and repressed anger to seek the truth and justice. All as she struggles with her own demons and the phantoms of her past that come back to life when her mother is released from jail after serving a seventeen-year prison sentence.
explore
Check out more list from our community