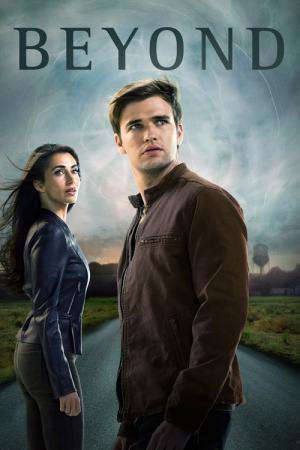 12 Best Shows Like Beyond ...
If you liked this one , you will for sure love these too! In this collection we highlight some of the best films that share a very similar mood to 'Beyond', and are worth checking out.
45m Sci-Fi & Fantasy Drama Mystery
A spin-off from The Vampire Diaries and set in New Orleans, The Originals centers on the Mikaelson siblings, otherwise known as the world's original vampires: Klaus, Elijah, and Rebekah. Now Klaus must take down his protégé, Marcel, who is now in charge of New Orleans, in order to re-take his city, as he originally built New Orleans. Klaus departed from the city after being chased down by his father Mikael, while it was being constructed and Marcel took charge. As Klaus has returned after many years, his ego has provoked him to become the king of the city. "Every King needs an heir" says Klaus, accepting the unborn child. The child is a first to be born to a hybrid and a werewolf.
42m Drama Action & Adventure
20-something Angus MacGyver creates a clandestine organization where he uses his knack for solving problems in unconventional ways to help prevent disasters from happening.
44m Drama Crime Mystery Sci-Fi & Fantasy
Doctor Henry Morgan, New York City's star medical examiner, has a secret. He doesn't just study the dead to solve criminal cases, he does it to solve the mystery that has eluded him for 200 years—the answer to his own inexplicable immortality. This long life has given Henry remarkable observation skills which impresses his new partner, Detective Jo Martinez. Each week, a new case and their budding friendship will reveal layers of Henry's long and colorful past. Only his best friend and confidant, Abe knows Henry's secret.
42m Sci-Fi & Fantasy Drama
Detective Raimy Sullivan is stunned when a voice suddenly crackles through her father's old, long-broken ham radio – it's Frank Sullivan, somehow transmitting over the airwaves and through the decades from 1996. Separated by twenty years, father and daughter have reunited on a frequency only they can hear, but can they rewrite the story of their lives without risking everyone they love?
45m Drama Sci-Fi & Fantasy
Brakebills University is a secret institution specializing in magic. There, amidst an unorthodox education of spellcasting, a group of twenty-something friends soon discover that a magical fantasy world they read about as children is all too real— and poses grave danger to humanity.
42m Drama Sci-Fi & Fantasy
Elena Micheals thought she left the world of supernatural behind when she left Stonehaven behind 'for good this time' she thought. Until the night she got the mysterious call from her pack leader asking her to come back. So now she is heading back, leaving her life as a normal photographer in Toronto for the moment to re-enter the world of werewolves, rules about protect the pack and a man she has spent years trying to get out of her system. Oh and did she mention she was the only living female werewolf in existence?
1h Drama Mystery Sci-Fi & Fantasy
An ex-con becomes the traveling partner of a conman who turns out to be one of the older gods trying to recruit troops to battle the upstart deities. Based on Neil Gaiman's fantasy novel.
1h Drama
Carl Kolchak and his partner Perri investigate the mysterious death of Kolchak's wife and the paranormal phenomena plaguing their city.
9.
The Disappearance (2015)
13m Crime Horror Drama
Progressive Amputation is introduced as a new form of punishment for particularly heinous crimes, in this pitch-black social satire by Matt Richards.
42m Drama Mystery
After landing from a turbulent but routine flight, the crew and passengers of Montego Air Flight 828 discover five years have passed in what seemed like a few hours. As their new realities become clear, a deeper mystery unfolds and some of the returned passengers soon realize they may be meant for something greater than they ever thought possible.
59m Drama Crime
Forced to become an apprentice cop, cocky playboy Igor finds he's got a knack for police work. But his job soon takes him down a dark personal path.
42m Mystery Drama Sci-Fi & Fantasy
Nancy Drew makes plans to leave her hometown for college, but finds herself drawn into a supernatural murder mystery instead.
explore
Check out more list from our community