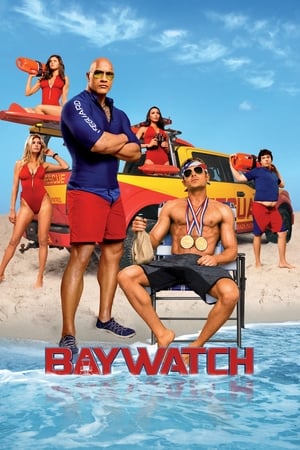 10 Best Shows Like Baywatch ...
If you liked this movie , you will probably love these too! In this list we highlight some of the best films that share a very similar premise to 'Baywatch', and are worth checking out.
1.
Baywatch: Hawaiian Wedding (2003)
Mitch Buchannon (David Hasselhoff) was believed to have died in a boating accident at the end of the 10th season of Baywatch. However, it turns out he only had amnesia and has been recovering in a Los Angeles hospital. His new fiancée, Allison Ford (Alexandra Paul), resembles his old lover, Lt. Stephanie Holden (also played by Alexandra Paul), who died during the seventh season of Baywatch. However, she is cooperating with an old nemesis of Mitch's, the still undead Mason Sato (Cary-Hiroyuki Tagawa) from the second season, to get revenge on Mitch.
1h 40m
Director, Writer: Douglas Schwartz
Writer: Michael Berk
Action Drama Adventure TV Movie
2.
The Girlfriend Experience (2016)
Explore the relationships between exclusive escorts and their clients, for whom they provide far more than just sex. Known as GFEs, they are women who provide "The Girlfriend Experience"—emotional and sexual relationships at a very high price.
30m
Creator: Lodge Kerrigan
Creator: Amy Seimetz
Drama
Angus MacGyver works as a troubleshooter for the Phoenix Foundation in Los Angeles and as an agent for a United States government agency, the Department of External Services. Educated as a scientist, MacGyer served as a Bomb Team Technician/EOD during the Vietnam War. Resourceful and possessed of an encyclopedic knowledge of the physical sciences, he solves complex problems with everyday materials he finds at hand, along with his ever-present duct tape and Swiss Army knife. He prefers non-violent resolutions and prefers not to handle a gun, but will if necessary.
45m
Creator: Lee David Zlotoff
Action & Adventure
4.
Charlie's Angels (1976)
Beautiful, intelligent, and ultra-sophisticated, Charlie's Angels are everything a man could dream of... and way more than they could ever handle! Receiving their orders via speaker phone from their never seen boss, Charlie, the Angels employ their incomparable sleuthing and combat skills, as well as their lethal feminine charm, to crack even the most seemingly insurmountable of cases.
50m
Creator: Ivan Goff
Creator: Ben Roberts
Action & Adventure
5.
Return to the Blue Lagoon (1991)
In this sequel to the 1980 classic, two children are stranded on a beautiful island in the South Pacific. With no adults to guide them, the two make a simple life together and eventually become tanned teenagers in love.
1h 38m
Director: William A. Graham
Novel: Henry De Vere Stacpoole
Writer: Leslie Stevens
Adventure Drama
A private investigator who works when he wants, lives in a beachfront estate in Hawaii, drives a posh Ferrari, runs up an unlimited tab at a swank bar, and charms attractive women in peril - that's the lifestyle of Thomas Magnum, aka Magnum, P.I.
45m
Creator: Donald P. Bellisario
Creator: Glen A. Larson
Drama Action & Adventure
7.
Against All Odds (1984)
In Southern California, a beachfront property was seized and turned into a residence for undercover cops. They are all top agents of the DEA, FBI, and Customs and they are living in this house unofficially known as "Graceland". Coming of a new graduating at the top of his class, FBI rookie, Mike Warren, could make the life of a legendary FBI agent Paul Briggs and the others, more complicated or it could reveal the truth. It is based upon actual events.
42m
Crime Drama Action & Adventure
Devoted lifeguard Mitch Buchannon butts heads with a brash new recruit. Together, they uncover a local criminal plot that threatens the future of the Bay.
1h 56m
Director: Seth Gordon
Screenplay: Damian Shannon
Screenplay: Mark Swift
Story: David Ronn
Story: Ben Garant
Story: Jay Scherick
Story: Thomas Lennon
Comedy Action Crime
Welcome to the bay... Mitch and his friends enter the sink or swim world that is BAYWATCH.
1h 31m
Director: Richard Compton
Writer: Douglas Schwartz
Writer: Michael Berk
TV Movie Thriller Drama
explore
Check out more list from our community