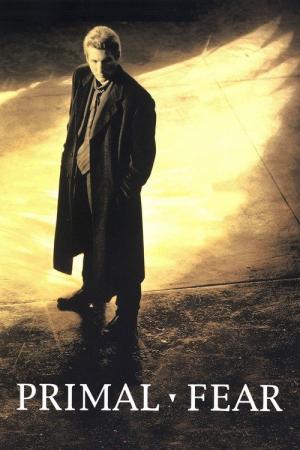 10 Best Movies Similar To Primal Fear ...
If you liked this one , you will for sure love these too! In this list we highlight some of the best films that share a very similar mood to 'Primal Fear', and are worth checking out.
2h 7m Crime Mystery Thriller
Two homicide detectives are on a desperate hunt for a serial killer whose crimes are based on the "seven deadly sins" in this dark and haunting film that takes viewers from the tortured remains of one victim to the next. The seasoned Det. Sommerset researches each sin in an effort to get inside the killer's mind, while his novice partner, Mills, scoffs at his efforts to unravel the case.
2.
The Devil's Advocate (1997)
2h 24m Drama Mystery Thriller Horror
Aspiring Florida defense lawyer Kevin Lomax accepts a job at a New York law firm. With the stakes getting higher every case, Kevin quickly learns that his boss has something far more evil planned.
2h 35m Drama Mystery Thriller
Mitch McDeere is a young man with a promising future in Law. About to sit his Bar exam, he is approached by 'The Firm' and made an offer he doesn't refuse. Seduced by the money and gifts showered on him, he is totally oblivious to the more sinister side of his company. Then, two Associates are murdered. The FBI contact him, asking him for information and suddenly his life is ruined. He has a choice - work with the FBI, or stay with the Firm. Either way he will lose his life as he knows it. Mitch figures the only way out is to follow his own plan...
2h 37m Crime Drama Mystery Thriller
The true story of the investigation of the "Zodiac Killer", a serial killer who terrified the San Francisco Bay Area, taunting police with his ciphers and letters. The case becomes an obsession for three men as their lives and careers are built and destroyed by the endless trail of clues.
5.
The Lincoln Lawyer (2011)
1h 59m Crime Drama Thriller
A lawyer conducts business from the back of his Lincoln town car while representing a high-profile client in Beverly Hills.
6.
The Girl on the Train (2016)
1h 52m Crime Drama Mystery Thriller
Rachel Watson, devastated by her recent divorce, spends her daily commute fantasizing about the seemingly perfect couple who live in a house that her train passes every day, until one morning she sees something shocking happen there and becomes entangled in the mystery that unfolds.
7.
Presumed Innocent (1990)
2h 7m Thriller Crime Mystery
Rusty Sabich is a deputy prosecutor engaged in an obsessive affair with a coworker who is murdered. Soon after, he's accused of the crime. And his fight to clear his name becomes a whirlpool of lies and hidden passions.
2h 3m Crime Drama Mystery Thriller
A police chief about to retire pledges to help a woman find her daughter's killer.
9.
The Invisible Guest (2016)
1h 46m Mystery Crime Thriller
A young businessman wakes up in a hotel room, locked from the inside, along with his lover, who was murdered while he was unconscious. He hires a prestigious lawyer, and over the course of one evening, they must work together to build a defense case for him before he is taken to jail.
1h 48m Thriller
San Francisco heiress Page Forrester is brutally murdered in her remote beach house. Her husband Jack is devastated by the crime but soon finds himself accused of her murder. He hires lawyer Teddy Barnes to defend him, despite the fact she hasn't handled a criminal case for many years. There's a certain chemistry between them and Teddy soon finds herself defending the man she loves.
explore
Check out more list from our community