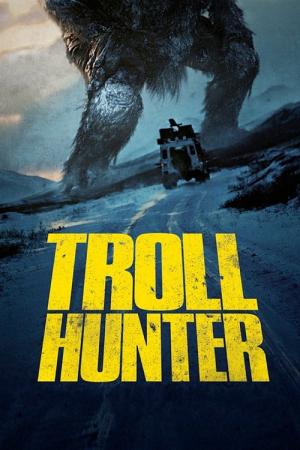 14 Best Movies Like Troll Hunter ...
If you liked this movie , you will probably love these too! In this selection we highlight some of the best films that share a very similar premise to 'Trollhunter', and are worth checking out.
2.
Red Riding Hood (2011)
1h 40m Fantasy Thriller Horror
Valerie is in love with a brooding outsider, Peter, but her parents have arranged for her to marry another man – who is wealthy. Unwilling to lose each other, Valerie and Peter plan to run away together when they learn that Valerie's older sister has been killed by a werewolf that prowls the dark forest surrounding their village. Hungry for revenge, the people call on famed werewolf hunter, Father Solomon, to help them kill the wolf. But Solomon's arrival brings unintended consequences as he warns that the wolf, who takes human form by day, could be any one of them.
3.
Incident at Loch Ness (2004)
1h 34m Comedy Adventure Horror
When renowned director Werner Herzog and fellow filmmaker Zak Penn set off to explore the legend of Scotland's Loch Ness monster, they uncover much more than they bargained for. Unexplained sightings of the creature and chaos among the crew create an uneasy feeling that things aren't what they seem.
5.
Brotherhood of the Wolf (2001)
2h 17m Adventure Horror Action History
In 18th century France, the Chevalier de Fronsac and his Native American friend Mani are sent by the King to the Gevaudan province to investigate the killings of hundreds by a mysterious beast.
1h 30m Horror
A werewolf pursues campers in the Appalachian Mountains. Consumed by its legendary bloodlust, the creature begins the hunt for its oldest and most dangerous prey: Man. Special Agent Jack Driscoll has seen this before. The beast is his obsession and his nightmare. Now, he and his new partner must race against the rising moon to save a group of unsuspecting campers. Outmatched and unarmed, the frightened group must rally themselves to survive the night. As their numbers dwindle and their strength wanes, the group scrambles to answer the only question that will save their lives; how do you kill the unkillable?
1h 34m Horror Thriller
A man, crippled in an accident, returns to the woods after rehabilitation, certain that he'll not see Bigfoot again.
1h 34m TV Movie Horror Science Fiction
The Most Dangerous Game formula gets a monstrous twist as the mythical Hydra turns the tables on a group of wealthy human-hunters. Kidnapped along with three ex-convicts, former Marine Tim Nolan is transported to a deserted island where the super rich pay a fortune to hunt human prey. But this island isn't exactly deserted; it's actually home to Hydra the Beast!
42m Sci-Fi & Fantasy Drama
An astronaut returns home from a year long solo mission in space. She tries to reconnect with her husband and son in their everyday life. Her experiences in space and home lead to events that ultimately will change the course of human history.
1h 25m Action Thriller Science Fiction
From visionary producer J.J. Abrams (Lost) and director Matt Reeves comes the worldwide sensation of non-stop terror and suspense everyone is talking about.
11.
Beneath Loch Ness (2001)
12.
The Company of Wolves (1984)
1h 35m Horror Fantasy
An adaptation of Angela Carter's fairy tales. Young Rosaleen dreams of a village in the dark woods, where Granny tells her cautionary tales in which innocent maidens are tempted by wolves who are hairy on the inside. As Rosaleen grows into womanhood, will the wolves come for her too?
1h 31m Horror Science Fiction
In the peaceful town of Snowfield, Colorado something evil has wiped out the community. And now, its up to a group of people to stop it, or at least get out of Snowfield alive.
1h 16m Horror Fantasy
Norwegian folklore turns out to be real when Leo and Elvis encounter a girl called Thale in a basement. A regular cleaning job turns into a struggle for survival, while they're trying to figure out what or who Thale is. Could Thale be a huldra? A seductive forest spirit who appears from the front to be a beautiful young woman, but who also has a cow's tale and whose back appears to be like a hollowed out tree. The huldra has been known to offer rewards to those who satisfy them sexually, while death to those who fail to do so and are also prone to stealing human babies.
explore
Check out more list from our community