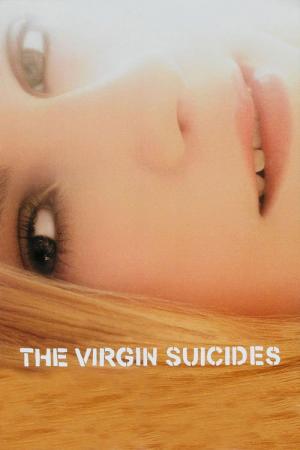 29 Best Movies Like The Virgin Suicides ...
If you liked this one , you will definitely love these too! In this selection we highlight some of the best films that share a very similar premise to '', and are worth checking out.
1.
American Beauty (1999)
2h 2m Drama
Lester Burnham, a depressed suburban father in a mid-life crisis, decides to turn his hectic life around after developing an infatuation with his daughter's attractive friend.
4.
Ordinary People (1980)
2h 4m Drama
Beth, Calvin, and their son Conrad are living in the aftermath of the death of the other son. Conrad is overcome by grief and misplaced guilt to the extent of a suicide attempt. He is in therapy. Beth had always preferred his brother and is having difficulty being supportive to Conrad. Calvin is trapped between the two trying to hold the family together.
1h 52m Drama
In the weekend after thanksgiving 1973 the Hood family is skidding out of control. Then an ice storm hits, the worst in a century.
6.
Splendor in the Grass (1961)
2h 4m Drama Romance
A fragile Kansas girl's unrequited and forbidden love for a handsome young man from the town's most powerful family drives her to heartbreak and madness.
1h 35m Drama Romance
When talented young writer Elizabeth Wurtzel earns a scholarship to Harvard, she sees it as her chance to escape the pressures of her working-class background and concentrate on her true talent. But what starts out so promising leads to self-destructive behavior and paralyzing depression that reflects an entire generation's struggle to navigate the effects of divorce, drugs, sex, and high expectations.
8.
Crazy/Beautiful (2001)
1h 39m Drama Romance
At Pacific Palisades High, a poor Latino falls hard for a troubled girl from the affluent neighborhood.
1h 36m Romance Drama
Three lives of three young people intersect over the course of one summer. A rich student and a young working-class man accidentally destroy a diner when their impromptu road race takes a disastrous turn. Ordered by a judge to spend the summer repairing the building, they find themselves becoming rivals for the affections of the owner's daughter.
1h 56m Romance Drama
Two young kids fall in love with each other. But the passion is too consuming for the parents of Jade. The parents try to stop them from seeing each other. But when this doesn't work, David burns down the house and is sent away. This doesn't stop him from seeing her. When he gets out he goes to look for her. But the passion for his first love is too strong and she has to leave.
12.
The Prince of Tides (1991)
2h 12m Drama Romance
A troubled man talks to his suicidal sister's psychiatrist about their family history and falls in love with her in the process.
13.
We Don't Live Here Anymore (2004)
1h 41m Drama Romance
Married couple Jack and Terry Linden are experiencing a difficult period in their relationship. When Jack decides to step outside the marriage, he becomes involved with Edith, who happens to be the wife of his best friend and colleague, Hank Evans. Learning of their partners' infidelity, Terry and Hank engage in their own extramarital affair together. Now, both marriages and friendships are on the brink of collapse.
14.
Revolutionary Road (2008)
1h 59m Drama Romance
A young couple living in a Connecticut suburb during the mid-1950s struggle to come to terms with their personal problems while trying to raise their two children. Based on a novel by Richard Yates.
15.
The Hanging Garden (1997)
16.
According to Greta (2009)
1h 32m Drama Romance
Dumped on her grandparents for the summer by her indifferent mother, acerbic and self-destructive teenager Greta disrupts the elderly couple's staid life on the Jersey Shore. Eventually, a romance helps Greta face down her demons.
17.
It's Kind of a Funny Story (2010)
23m Family Kids Comedy
Shake It Up is an American sitcom airing on Disney Channel in the United States. The series premiered on November 7, 2010. Created by Chris Thompson and starring Bella Thorne and Zendaya, the show follows the adventures of CeCe Jones and Rocky Blue as they star as background dancers on a local show, Shake It Up Chicago. It also chronicles their misadventures on- and off-set, and their troubles and rising social status at school. Davis Cleveland, Roshon Fegan, Adam Irigoyen, Kenton Duty and Caroline Sunshine also are other main cast members in the series.The show's original concept was for Disney to create a female buddy comedy, only with a dance aspect. Shake It Up is Disney's third original series, after The Famous Jett Jackson and Sonny with a Chance, to use a show-within-a-show format. The series is also the first Disney Channel Original Series since So Random! to have more than six primary contracted cast members at one time.On September 29, 2011, Disney Channel announced it had increased Shake It Up's second season order to 26 episodes. A second soundtrack with songs from the series, Shake It Up: Live 2 Dance, was released on March 20, 2012. A 90-minute special episode Made In Japan aired August 17, 2012 as the season two finale. On June 4, 2012, Disney Channel announced that Shake It Up was renewed for a third season and announced that Kenton Duty will not be a regular cast member for season 3, but will make special guest appearances. The third soundtrack Shake It Up: I
1h 39m Drama Romance
The year is 1965 and Danny Embling, is an awkward, underdeveloped teen suffering from occasional bouts of stuttering, attends an all-male boarding school in New South Wales, Australia. it has been some time since Danny has had any romantic relationship with a girl. He slowly becomes interested in Thandiwe Adjewa, a Ugandan-Kenyan-British girl attending the all-girls school across the lake.
20.
The Fault in Our Stars (2014)
2h 6m Romance Drama
Despite the tumor-shrinking medical miracle that has bought her a few years, Hazel has never been anything but terminal, her final chapter inscribed upon diagnosis. But when a patient named Augustus Waters suddenly appears at Cancer Kid Support Group, Hazel's story is about to be completely rewritten.
21.
The Ballad of Jack and Rose (2005)
1h 51m Drama
Jack Slavin is an environmentalist with a heart condition who lives with his daughter, Rose, on an isolated island. While Jack fights against developers who wish to build in the area, he also craves more contact with other people. When he invites his girlfriend, Kathleen, and her sons, Rodney and Thaddius, to move in, Rose is upset. The complicated family dynamics makes things difficult for everyone in the house.
22.
Imaginary Heroes (2004)
1h 51m Comedy Drama
Matt Travis is good-looking, popular, and his school's best competitive swimmer, so everyone is shocked when he inexplicably commits suicide. As the following year unfolds, each member of his family struggles to recover from the tragedy with mixed results.
1h 39m Drama Comedy Romance
Halley is convinced true love doesn't exist based on the crazy relationships around her. Her mother is divorcing her father who is dating a younger woman Halley can't stand. Her crazed sister is planning a wedding but has second thoughts and her best friend has fallen madly in love for the first time leaving Halley to feel even more alone.
24.
Permanent Record (1988)
1h 32m Drama
David Sinclair seems to have everything going for him: he's smart, musically talented, and very successful. To top off his senior year in high school, his band is trying to get a recording session. Therefore, David's suicide leaves everyone, especially his best friend and band-mate, Chris, with a lot of questions.
25.
A Walk to Remember (2002)
1h 41m Drama Romance
When the popular, restless Landon Carter is forced to participate in the school drama production he falls in love with Jamie Sullivan, the daughter of the town's minister. Jamie has a "to-do" list for her life and also a very big secret she must keep from Landon.
26.
The Run of the Country (1995)
27.
Blue Citrus Hearts (2003)
1h 55m Drama Romance
A first love could quite possibly be the last for Sam, a Memphis teenager coming to terms with the romantic feelings he harbors for his best friend, Julian. Will the love he feels for this boy guide him through his struggles with his abusive father, ignorant girlfriend, and suicidal thoughts -- or will the conflict that his love for Julian stirs throughout his life prove to be more than one boy can handle?
28.
Summer of '42 (1971)
1h 43m Comedy Drama Romance
Over the summer of 1942 on Nantucket Island, three friends -- Hermie, Oscy and Benjie -- are more concerned with getting laid than anything else. Hermie falls in love with the married Dorothy, whose husband is an army pilot recently sent to the battlefront of World War II.
explore
Check out more list from our community