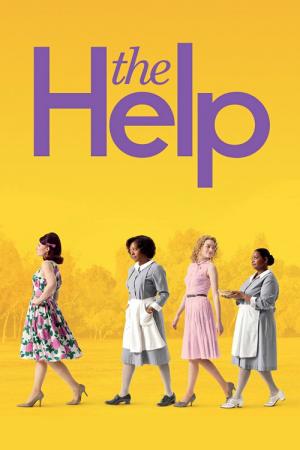 23 Best Movies Like The Help ...
If you liked this movie , you will for sure love these too! In this collection we highlight some of the best films that share a very similar mood to '', and are worth checking out.
2h 7m Drama History
The untold story of Katherine G. Johnson, Dorothy Vaughan and Mary Jackson – brilliant African-American women working at NASA and serving as the brains behind one of the greatest operations in history – the launch of astronaut John Glenn into orbit. The visionary trio crossed all gender and race lines to inspire generations to dream big.
2.
The Secret Life of Bees (2008)
1h 54m Adventure Drama
Set in South Carolina in 1964, this is the tale of Lily Owens a 14 year-old girl who is haunted by the memory of her late mother. To escape her lonely life and troubled relationship with her father, Lily flees with Rosaleen, her caregiver and only friend, to a South Carolina town that holds the secret to her mother's past.
3.
Driving Miss Daisy (1989)
1h 39m Drama
The story of an old Jewish widow named Daisy Werthan and her relationship with her black chauffeur, Hoke. From an initial mere work relationship grew in 25 years a strong friendship between the two very different characters in a time when those types of relationships where shunned.
4.
The Color Purple (1985)
2h 34m Drama
An epic tale spanning forty years in the life of Celie, an African-American woman living in the South who survives incredible abuse and bigotry. After Celie's abusive father marries her off to the equally debasing 'Mister' Albert Johnson, things go from bad to worse, leaving Celie to find companionship anywhere she can. She perseveres, holding on to her dream of one day being reunited with her sister in Africa.
5.
Lee Daniels' The Butler (2013)
2h 12m Drama
A look at the life of Cecil Gaines who served eight presidents as the White House's head butler from 1952 to 1986, and had a unique front-row seat as political and racial history was made.
2h 10m Drama Comedy Music
Tony Lip, a bouncer in 1962, is hired to drive pianist Don Shirley on a tour through the Deep South in the days when African Americans, forced to find alternate accommodations and services due to segregation laws below the Mason-Dixon Line, relied on a guide called The Negro Motorist Green Book.
2h 22m Comedy Drama Romance
A man with a low IQ has accomplished great things in his life and been present during significant historic events—in each case, far exceeding what anyone imagined he could do. But despite all he has achieved, his one true love eludes him.
8.
The Shawshank Redemption (1994)
2h 22m Drama Crime
Framed in the 1940s for the double murder of his wife and her lover, upstanding banker Andy Dufresne begins a new life at the Shawshank prison, where he puts his accounting skills to work for an amoral warden. During his long stretch in prison, Dufresne comes to be admired by the other inmates -- including an older prisoner named Red -- for his integrity and unquenchable sense of hope.
9.
12 Years a Slave (2013)
2h 14m Drama History
In the pre-Civil War United States, Solomon Northup, a free black man from upstate New York, is abducted and sold into slavery. Facing cruelty as well as unexpected kindnesses Solomon struggles not only to stay alive, but to retain his dignity. In the twelfth year of his unforgettable odyssey, Solomon's chance meeting with a Canadian abolitionist will forever alter his life.
1h 45m Drama
BELLE is inspired by the true story of Dido Elizabeth Belle, the illegitimate mixed race daughter of a Royal Navy Admiral. Raised by her aristocratic great-uncle Lord Mansfield and his wife, Belle's lineage affords her certain privileges, yet the color of her skin prevents her from fully participating in the traditions of her social standing. Left to wonder if she will ever find love, Belle falls for an idealistic young vicar's son bent on change who, with her help, shapes Lord Mansfield's role as Lord Chief Justice to end slavery in England
11.
My Name Is Khan (2010)
2h 45m Drama Romance
Rizwan Khan, a Muslim from the Borivali section of Mumbai, has Asperger's syndrome. He marries a Hindu single mother, Mandira, in San Francisco. After 9/11, Rizwan is detained by authorities at LAX who treat him as a terrorist because of his condition and his race.
12.
Finding Forrester (2000)
2h 16m Drama
Gus Van Sant tells the story of a young African American man named Jamal who confronts his talents while living on the streets of the Bronx. He accidentally runs into an old writer named Forrester who discovers his passion for writing. With help from his new mentor Jamal receives a scholarship to a private school.
13.
Scent of a Woman (1992)
2h 36m Drama
Charlie Simms is a student at a private preparatory school who comes from a poor family. To earn the money for his flight home to Gresham, Oregon for Christmas, Charlie takes a job over Thanksgiving looking after retired U.S. Army officer Lieutenant Colonel Frank Slade, a cantankerous middle-aged man who lives with his niece and her family.
1h 50m Drama
Set in Harlem in 1987, Claireece "Precious" Jones is a 16-year-old African American girl born into a life no one would want. She's pregnant for the second time by her absent father; at home, she must wait hand and foot on her mother, an angry woman who abuses her emotionally and physically. School is chaotic and Precious has reached the ninth grade with good marks and a secret; She can't read.
15.
Saving Mr. Banks (2013)
2h 5m Comedy Drama History
Author P.L. Travers looks back on her childhood while reluctantly meeting with Walt Disney, who seeks to adapt her Mary Poppins books for the big screen.
2h 12m Drama
Although Sam has the mental capacity of a 7-year-old, he has a daughter with a homeless woman who abandons them when they leave the hospital, leaving Sam to raise Lucy on his own. But as Lucy grows up, Sam's limitations start to become a problem and the authorities take her away. Sam shames high-priced lawyer, Rita into taking his case pro bono and in turn teaches her the value of love and family.
17.
Once Upon a Time... When We Were Colored (1995)
1h 28m Drama
In 1935, 99-year-old former slave Shadrach asks to be buried on the soil where he was born to slavery, and that land is owned by the large Dabney family, consisting of Vernon, Trixie and their seven children, and to bury a black man on that land is a violation of strict Virginia law.
20.
Blood Done Sign My Name (2010)
1h 42m Drama Romance
Dallas housewife Lurene Hallett's life revolves around the doings of Jacqueline Kennedy. She is devastated when President Kennedy is shot a few hours after she sees him arrive in Dallas. Despite her husband Ray's prohibition, she decides to attend the funeral in Washington, D.C. Forced to travel by bus, she befriends Jonell, the young black daughter of Paul Couter. Sensing something wrong, her good intentioned interference leads the mixed race threesome on an increasingly difficult journey to Washington with both the police and Ray looking for them.
22.
Pay It Forward (2000)
2h 2m Drama
Like some other kids, 12-year-old Trevor McKinney believed in the goodness of human nature. Like many other kids, he was determined to change the world for the better. Unlike most other kids, he succeeded.
explore
Check out more list from our community