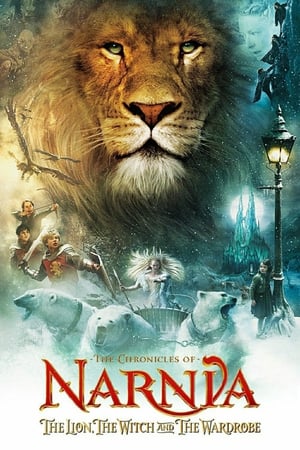 12 Best Movies Like The Lion The Witch And The Wardrobe ...
If you liked this film , you will probably love these too! In this list we highlight some of the best films that share a very similar mood to 'The Chronicles of Narnia: The Lion, the Witch and the Wardrobe', and are worth checking out.
1.
Once Upon a Time (2011)
There is a town in Maine where every story book character you've ever known is trapped between two worlds, victims of a powerful curse. Only one knows the truth and only one can break the spell.Emma Swan is a 28-year-old bail bonds collector who has been supporting herself since she was abandoned as a baby. Things change for her when her son Henry, whom she abandoned years ago, finds her and asks for her help explaining that she is from a different world where she is Snow White's missing daughter.
43m
Creator: Edward Kitsis
Creator: Adam Horowitz
Drama Sci-Fi & Fantasy
2.
The Chronicles of Narnia: Prince Caspian (2008)
One year after their incredible adventures in the Lion, the Witch and the Wardrobe, Peter, Edmund, Lucy and Susan Pevensie return to Narnia to aid a young prince whose life has been threatened by the evil King Miraz. Now, with the help of a colorful cast of new characters, including Trufflehunter the badger and Nikabrik the dwarf, the Pevensie clan embarks on an incredible quest to ensure that Narnia is returned to its rightful heir.
2h 30m
Director, Screenplay: Andrew Adamson
Novel: C. S. Lewis
Screenplay: Christopher Markus
Screenplay: Stephen McFeely
Adventure Family Fantasy
3.
The Chronicles of Narnia: The Voyage of the Dawn Treader (2010)
This time around Edmund and Lucy Pevensie, along with their pesky cousin Eustace Scrubb find themselves swallowed into a painting and on to a fantastic Narnian ship headed for the very edges of the world.
1h 53m
Director: Michael Apted
Novel: C. S. Lewis
Screenplay: Christopher Markus
Screenplay: Stephen McFeely
Screenplay: Michael Petroni
Adventure Family Fantasy
4.
Harry Potter and the Goblet of Fire (2005)
When Harry Potter's name emerges from the Goblet of Fire, he becomes a competitor in a grueling battle for glory among three wizarding schools — the Triwizard Tournament. But since Harry never submitted his name for the Tournament, who did? Now Harry must confront a deadly dragon, fierce water demons and an enchanted maze only to find himself in the cruel grasp of He Who Must Not Be Named. In this fourth film adaptation of J.K. Rowling's Harry Potter series, everything changes as Harry, Ron and Hermione leave childhood forever and take on challenges greater than anything they could have imagined.
2h 37m
Director: Mike Newell
Novel: J.K. Rowling
Screenplay: Steve Kloves
Adventure Fantasy Family
The adventures of a father and his young daughter, in their search for a long lost book that will help reunite a missing, close relative.
1h 46m
Director: Iain Softley
Novel: Cornelia Funke
Screenplay: David Lindsay-Abaire
Adventure Family Fantasy
6.
The NeverEnding Story (1984)
While hiding from bullies in his school's attic, a young boy discovers the extraordinary land of Fantasia, through a magical book called The Neverending Story. The book tells the tale of Atreyu, a young warrior who, with the help of a luck dragon named Falkor, must save Fantasia from the destruction of The Nothing.
1h 42m
Director, Screenplay: Wolfgang Petersen
Novel: Michael Ende
Screenplay: Herman Weigel
Drama Family Fantasy Adventure
The evil Queen Bavmorda hunts the newborn princess Elora Danan, a child prophesied to bring about her downfall. When the royal infant is found by Willow, a timid farmer and aspiring sorcerer, he's entrusted with delivering her from evil.
2h 6m
Director: Ron Howard
Screenplay: Bob Dolman
Story: George Lucas
Action Adventure Fantasy
8.
The Lord of the Rings: The Fellowship of the Ring (2001)
Young hobbit Frodo Baggins, after inheriting a mysterious ring from his uncle Bilbo, must leave his home in order to keep it from falling into the hands of its evil creator. Along the way, a fellowship is formed to protect the ringbearer and make sure that the ring arrives at its final destination: Mt. Doom, the only place where it can be destroyed.
2h 59m
Director, Screenplay: Peter Jackson
Novel: J.R.R. Tolkien
Screenplay: Fran Walsh
Screenplay: Philippa Boyens
Adventure Fantasy Action
In his homeland of Alagaesia, a farm boy happens upon a dragon's egg -- a discovery that leads him on a predestined journey where he realized he's the one person who can defend his home against an evil king.
1h 44m
Director: Stefen Fangmeier
Novel: Christopher Paolini
Screenplay: Peter Buchman
Fantasy Action Adventure Family
A present-day idyllic kingdom where the benevolent teenage son of King Adam and Queen Belle offers a chance of redemption for the troublemaking offspring of Disney's classic villains: Cruella De Vil (Carlos), Maleficent (Mal), the Evil Queen (Evvie) and Jafar (Jay).
1h 52m
Director: Kenny Ortega
Writer: Sara Parriott
Writer: Josann McGibbon
Family Music Adventure Comedy Fantasy TV Movie
11.
Miss Peregrine's Home for Peculiar Children (2016)
A teenager finds himself transported to an island where he must help protect a group of orphans with special powers from creatures intent on destroying them.
2h 7m
Director: Tim Burton
Novel: Ransom Riggs
Screenplay: Jane Goldman
Drama Fantasy Adventure Family
12.
The Nutcracker and the Four Realms (2018)
When Clara's mother leaves her a mysterious gift, she embarks on a journey to four secret realms—where she discovers her greatest strength could change the world.
1h 39m
Director: Joe Johnston
Director: Lasse Hallström
Screenplay: Ashleigh Powell
Fantasy Adventure Family
explore
Check out more list from our community