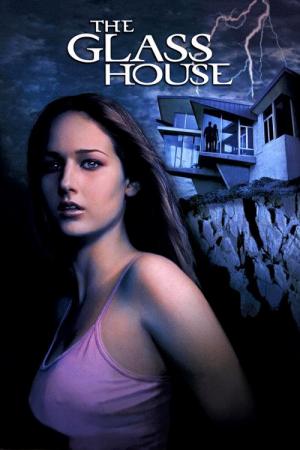 29 Best Movies Like The Glass House ...
If you liked this film , you will probably love these too! In this collection we highlight some of the best films that share a very similar premise to '', and are worth checking out.
1h 45m Thriller Drama Mystery
Kale is a 17-year-old placed under house arrest after punching his teacher. He is confined to his house, and decides to use his free time spying on his neighbors. Things start to get weird when guests enter the Turner's house and don't come back out. Kale and his friends, Ronnie and Ashley, start to grow more and more interested in what is actually happening within the house of Robert Turner.
2.
Glass House: The Good Mother (2006)
3.
Domestic Disturbance (2001)
1h 41m Mystery Thriller
Special Agent Jennifer Marsh works in an elite division of the FBI dedicated to fighting cybercrime. She thinks she has seen it all, until a particularly sadistic criminal arises on the Internet. This tech-savvy killer posts live feeds of his crimes on his website; the more hits the site gets, the faster the victim dies. Marsh and her team must find the elusive killer before time runs out.
5.
The Clovehitch Killer (2018)
1h 49m Mystery Thriller Crime Drama Horror
A picture-perfect family is torn apart after Tyler finds a cache of disturbing images in his father's possession. He begins to suspect that the man he trusts most in the world may be responsible for the murder of 13 women ten years prior.
1h 30m Crime Drama Horror Mystery Thriller
A recently widowed detective still grieving over his wife's death discovers a shocking connection between himself and the suspects in a serial killing spree linked to the Four Horsemen of the Apocalypse.
1h 41m Crime Drama Mystery
With her husband Jack perpetually away at work, Margaret Hall raises her children virtually alone. Her teenage son is testing the waters of the adult world, and early one morning she wakes to find the dead body of his gay lover on the beach of their rural lakeside home. What would you do? What is rational and what do you do to protect your child? How far do you go and when do you stop?
1h 23m Drama Thriller TV Movie
Inspired by true events, a friendship rivalry between three high school girls escalates into a shocking act of violence, and soon one of them is dead. Now the dead girl's mom is determined to find her missing child... and get justice for her daughter.
9.
Cutter's Way (1981)
1h 46m Thriller Crime Drama
A woman turns to prescription medication as a way of handling her anxiety concerning her husband's upcoming release from prison.
1h 30m Mystery Thriller
On a beautiful college campus, something ugly is about to be spread around. A bit of gossip that was told is starting to take a frightening turn. Who could it have offended and how far will the person on the other side of the gossip handle the embarrassing situation.
2h 6m Drama Thriller Crime
The complicated life and controversial suicide of George Reeves is investigated by a fictional private detective who finds that there are reasons to suspect that Reeves may not have killed himself after all. The detective also finds that there is a little of George Reeves in himself, and maybe, each of us.
1h 38m Thriller
Five men wake up in a locked-down warehouse with no memory of who they are. They are forced to figure out who is good and who is bad to stay alive.
15.
Merci pour le Chocolat (2000)
16.
Mulholland Falls (1996)
1h 47m Drama Mystery Thriller Crime
In 1950s Los Angeles, a special crime squad of the LAPD investigates the murder of a young woman.
1h 35m Thriller Drama Action
When his SUV breaks down on a remote Southwestern road, Jeff Taylor lets his wife, Amy, hitch a ride with a trucker to get help. When she doesn't return, Jeff fixes his SUV and tracks down the trucker -- who tells the police he's never seen Amy. Johnathan Mostow's tense thriller then follows Jeff's desperate search for his wife, which eventually uncovers a small town's murderous secret.
1h 36m Crime Thriller Mystery
Detectives Jonas and Erik are called to the midnight sun country of northern Norway to investigate a recent homicide, but their plan to arrest the killer goes awry, and Jonas mistakenly shoots Erik. The suspect escapes, and a frightened Jonas pins Erik's death on the fugitive. Jonas continues to pursue the killer as he seeks to protect himself; however, his mounting guilt and the omnipresent sun plague him with an insomnia that affects his sanity.
45m Drama Comedy
Rude Awakenings centres on two families who live next door to each other in a fashionable street in Ponsonby, a suburb of Auckland. The Rush family has just moved to their newly renovated house from a lifestyle block in Kumeu. They immediately hit a wrong chord with their new neighbours, the Short family.
20.
The Last of Sheila (1973)
2h Crime Drama Mystery Thriller
A year after Sheila is killed in a hit-and-run, her multimillionaire husband invites a group of friends to spend a week on his yacht playing a scavenger hunt-style mystery game. The game turns out to be all too real and all too deadly.
21.
Consenting Adults (1992)
1h 39m Crime Drama Mystery
Richard and Priscilla Parker are an ordinary suburban couple whose lives are invaded and rocked by their hedonistic, secretive new neighbors, Eddy and Kay Otis.
1h 46m Mystery Crime Drama Thriller
The gruesome death of a prostitute brings suspicion on one of her clients, James Wayland, a brilliant, self-destructive and epileptic heir to a textile fortune. So detectives Braxton and Kennesaw take Wayland in for questioning, thinking they can break the man. But despite his troubles, Wayland is a master of manipulation, and during the interrogation, he begins to turn the tables on the investigators, forcing them to reveal their own sinister sides.
1h 48m Crime Mystery Thriller
A college professor who moonlights as a forensic psychiatrist for the FBI, receives a death threat claiming he has only 88 minutes to live.
24.
Michael Clayton (2007)
1h 59m Drama Thriller
A law firm brings in its 'fixer' to remedy the situation after a lawyer has a breakdown while representing a chemical company that he knows is guilty in a multi-billion dollar class action suit.
1h 55m Drama Mystery Thriller Crime
A female attorney learns that her husband is really a marine officer awol for fifteen years and accused of murdering fifteen civilians in El Salvador. Believing her husband when he tells her that he's being framed as part of a U.S. Military cover-up, the attorney defends him in a military court.
1h 26m Crime Drama Thriller Mystery
Tells the seemingly random yet vitally connected story of a set of incidents that all converge one evening at 11:14pm. The story follows the chain of events of five different characters and five different storylines that all converge to tell the story of murder and deceit.
1h 53m Thriller Mystery Drama Crime
A woman who survived the brutal killing of her family as a child is forced to confront the events of that day.
explore
Check out more list from our community