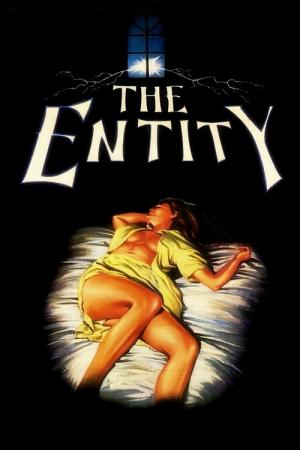 25 Best Movies Like The Entity ...
If you liked this movie , you will definitely love these too! In this collection we highlight some of the best films that share a very similar mood to '', and are worth checking out.
1.
The Girl Next Door (2007)
1h 31m Thriller Crime Drama Horror
In a quiet suburban town in the summer of 1958, two recently orphaned sisters are placed in the care of their mentally unstable Aunt Ruth. But Ruth's depraved sense of discipline will soon lead to unspeakable acts of abuse and torture that involve her young sons, the neighborhood children, and one 12-year-old boy whose life will be changed forever.
2h 24m Horror Thriller
Jack Torrance accepts a caretaker job at the Overlook Hotel, where he, along with his wife Wendy and their son Danny, must live isolated from the rest of the world for the winter. But they aren't prepared for the madness that lurks within.
3.
Rosemary's Baby (1968)
2h 18m Drama Horror
A young couple, Rosemary and Guy, moves into an infamous New York apartment building, known by frightening legends and mysterious events, with the purpose of starting a family.
1h 53m Fantasy Drama Horror Thriller Science Fiction
A man is convinced that a young girl is the reincarnation of his own daughter Audrey Rose, who died in a fiery car accident, along with his wife, two minutes before the girl was born.
1h 40m Drama Horror
A reimagining of the classic horror tale about Carrie White, a shy girl outcast by her peers and sheltered by her deeply religious mother, who unleashes telekinetic terror on her small town after being pushed too far at her senior prom.
1h 22m Horror
A young girl witnesses her brother murder a man through a reflection in a mirror. Twenty years later the mirror is shattered, freeing his evil spirit, which seeks revenge for his death.
7.
The Amityville Horror (1979)
1h 57m Horror
George Lutz and his wife Kathleen, move into their Long Island dream house with their children only for their lives to be turned into a hellish nightmare. The legacy of a murder committed in the house gradually affects the family and a priest is brought in to try and exorcise the demonic presence from their home.
1h 30m Mystery Thriller Horror
When the Solomons trade in the craziness of big-city life for the quiet of a North Dakota farm, little do they expect the nightmare that follows. Soon after arriving, teenage Jess (Kristen Stewart) and her younger brother see terrifying apparitions and endure attacks from a supernatural source. Jess must warn her disbelieving family before it is too late to save them.
9.
The Witch Who Came from the Sea (1976)
1h 28m Drama Horror
Anger stemming from being abused as a child drives an alcoholic's daughter to kill as an adult.
1h 7m Horror
In the sleepy suburbs of Miami, seemingly normal Egyptian immigrant Fuad Ramses (Mal Arnold) runs a successful catering business. He also murders young women and plans to use their body parts to revive the goddess Ishtar. The insane Ramses hypnotizes a socialite in order to land a job catering a party for her debutante daughter, Suzette Fremont (Connie Mason), and turns the event into an evening of gruesome deaths, bloody dismemberment and ritual sacrifice.
1h 32m Drama Horror Mystery Thriller
The idyllic lives of Phil and Kate seem complete when they select the winsome young Camilla as a live-in nanny for their newborn child. But the lovely young Camilla s not what she appears to be.
12.
In a Glass Cage (1986)
2h 3m Horror
A young woman left her family for an unspecified reason. The husband determines to find out the truth and starts following his wife. At first, he suspects that a man is involved. But gradually, he finds out more and more strange behaviors and bizarre incidents that indicate something more than a possessed love affair.
14.
Amityville Dollhouse (1996)
1h 33m Horror
A dollhouse that is a replica of the infamous Amityville haunted house is given to a little girl. Soon after, all sorts of horrible unexplained accidents start to happen. The family must work together to fight off the terrifying evil that has inhabited their lives.
15.
The Amityville Horror (2005)
1h 30m Horror
This hair-raising remake of the 1979 horror hit depicts the ordeal of the Lutz clan, whose new home has a gory past and a legacy of demons. Before long, the family patriarch is plagued by nightmares and his daughter is seeing phantoms.
16.
I Spit on Your Grave (2010)
1h 48m Thriller Crime Horror
Jennifer is a writer working on a new novel and, needing to get out of the city to finish it, hires a riverside apartment in upstate New York to finish her book—attracting the attention of a number of rowdy male locals.
1h 21m Drama Horror Thriller
Imprisoning a group of people in a living hell of darkness and death the Puppetmaster controls the fate of each one. One by one, the captives awake in agonizing pain—some are slightly injured, others are fatally wounded. The survivors are also mentally tortured by the unseen villain, who demands that there can be only one winner at this game.
18.
Salò, or the 120 Days of Sodom (1975)
1h 57m War Drama Horror
Four corrupted fascist libertines round up 9 teenage boys and girls and subject them to 120 days of sadistic physical, mental and sexual torture.
19.
Blood Night: The Legend of Mary Hatchet (2009)
1h 23m Horror Thriller
Local teens have long commemorated the death of 'Mary Hatchet' -- a girl who took an ax and killed her family in the 1970s -- with the aptly named Blood Night. But things never got truly bloody until Mary's ghost (Samantha Facchi) decided to make an appearance. Dead bodies are piling up, and Mary seems to be calling the shots. But there are secrets about her past that have yet to be uncovered. Nate Dushku co-stars in this slasher flick.
1h 50m Horror Drama Thriller
Four successful elderly gentlemen, members of the Chowder Society, share a gruesome, 50-year old secret. When one of Edward Wanderley's twin sons dies in a bizarre accident, the group begins to see a pattern of frightening events developing.
22.
The Devil's Chair (2007)
1h 57m Crime Drama Thriller
When two brothers organize the robbery of their parents' jewelry store, the job goes horribly wrong, triggering a series of events that send them and their family hurtling towards a shattering climax.
23.
The Stranger from Afar (2004)
1h 31m Horror
After their daughter is brutally murdered in their home, a grieving young couple, Allena and Julie Pkye; escape the city to find solace in the mountains. Julie photographs an abandoned prison she finds in the woods. Upon developing the prints, she becomes convinced her dead daughter is contacting her through the photographs.
explore
Check out more list from our community