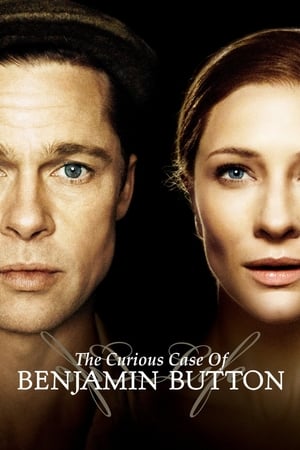 13 Best Movies Like The Curious Case Of Benjamin Button ...
If you liked this movie , you will definitely love these too! In this selection we highlight some of the best films that share a very similar mood to 'The Curious Case of Benjamin Button', and are worth checking out.
1h 26m Drama Fantasy Romance
A curse transforms a handsome and arrogant young man into everything he detests in this contemporary retelling of Beauty and the Beast. Wealthy Kyle Kingson has everything a teenager could want in life, but he still gets off on humiliating the weaker and less attractive. When Kyle invites his misfit classmate Kendra to an environmental rally at their school, she questions his motivations but reluctantly accepts. Later, Kyle blows Kendra off, prompting the spurned goth girl to cast a dark spell on the swaggering egotist.
2.
The Time Traveler's Wife (2009)
1h 48m Drama Romance Fantasy
Due to a genetic disorder, handsome librarian Henry DeTamble involuntarily zips through time, appearing at various moments in the life of his true love, the beautiful artist Clare Abshire.
3.
What Dreams May Come (1998)
1h 53m Drama Fantasy Romance
Chris Neilson dies to find himself in a heaven more amazing than he could have ever dreamed of. There is one thing missing: his wife. After he dies, his wife, Annie killed herself and went to hell. Chris decides to risk eternity in hades for the small chance that he will be able to bring her back to heaven.
1h 51m Drama Romance
Travis and Gabby first meet as neighbors in a small coastal town and wind up in a relationship that is tested by life's most defining events.
5.
Edward Scissorhands (1990)
1h 45m Fantasy Drama Romance
A small suburban town receives a visit from a castaway unfinished science experiment named Edward.
6.
Somewhere in Time (1980)
1h 43m Drama Fantasy Romance
Young writer Richard Collier is met on the opening night of his first play by an old lady who begs him to "Come back to me". Mystified, he tries to find out about her, and learns that she is a famous stage actress from the early 1900s. Becoming more and more obsessed with her, by self-hypnosis he manages to travel back in time—where he meets her.
1h Drama Sci-Fi & Fantasy
The story of Claire Randall, a married combat nurse from 1945 who is mysteriously swept back in time to 1743, where she is immediately thrown into an unknown world where her life is threatened. When she is forced to marry Jamie, a chivalrous and romantic young Scottish warrior, a passionate affair is ignited that tears Claire's heart between two vastly different men in two irreconcilable lives.
2h 58m Fantasy Drama Romance
When the grim reaper comes to collect the soul of megamogul Bill Parrish, he arrives with a proposition: Host him for a "vacation" among the living in trade for a few more days of existence. Parrish agrees, and using the pseudonym Joe Black, Death begins taking part in Parrish's daily agenda and falls in love with the man's daughter. Yet when Black's holiday is over, so is Parrish's life.
1h 39m Romance Drama Mystery
A lonely doctor who once occupied an unusual lakeside home begins exchanging love letters with its former resident, a frustrated architect. They must try to unravel the mystery behind their extraordinary romance before it's too late.
2h 21m Science Fiction Drama Romance Fantasy
Nemo Nobody leads an ordinary existence with his wife and 3 children; one day, he wakes up as a mortal centenarian in the year 2092.
11.
Sweet November (2001)
1h 59m Drama Romance
Nelson is a man devoted to his advertising career in San Francisco. One day, while taking a driving test at the DMV, he meets Sara. She is very different from the other women in his life. Nelson causes her to miss out on taking the test and later that day she tracks him down. One thing leads to another and Nelson ends up living with her through a November that will change his life forever.
1h 54m Drama Romance
The story about the relationship between a manic depressive man, Mr Jones, and the female doctor who takes more than a professional interest in his treatment.
1h 39m Drama Romance
Harvard Law student Oliver Barrett IV and music student Jennifer Cavilleri share a chemistry they cannot deny - and a love they cannot ignore. Despite their opposite backgrounds, the young couple put their hearts on the line for each other. When they marry, Oliver's wealthy father threatens to disown him. Jenny tries to reconcile the Barrett men, but to no avail.
explore
Check out more list from our community