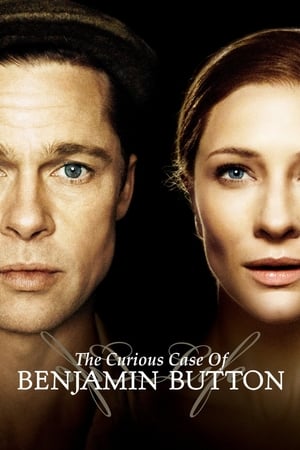 31 Best Movies Like The Curious Case Of Benjamin Button ...
If you liked this one , you will probably love these too! In this collection we highlight some of the best films that share a very similar mood to '', and are worth checking out.
2h 22m Comedy Drama Romance
A man with a low IQ has accomplished great things in his life and been present during significant historic events—in each case, far exceeding what anyone imagined he could do. But despite all he has achieved, his one true love eludes him.
2.
The Age of Adaline (2015)
1h 52m Fantasy Drama Romance
After 29-year-old Adaline recovers from a nearly lethal accident, she inexplicably stops growing older. As the years stretch on and on, Adaline keeps her secret to herself until she meets a man who changes her life.
2h 58m Fantasy Drama Romance
When the grim reaper comes to collect the soul of megamogul Bill Parrish, he arrives with a proposition: Host him for a "vacation" among the living in trade for a few more days of existence. Parrish agrees, and using the pseudonym Joe Black, Death begins taking part in Parrish's daily agenda and falls in love with the man's daughter. Yet when Black's holiday is over, so is Parrish's life.
2h 21m Science Fiction Drama Romance Fantasy
Nemo Nobody leads an ordinary existence with his wife and 3 children; one day, he wakes up as a mortal centenarian in the year 2092.
2h 3m Romance Drama
An epic love story centered around an older man who reads aloud to a woman with Alzheimer's. From a faded notebook, the old man's words bring to life the story about a couple who is separated by World War II, and is then passionately reunited, seven years later, after they have taken different paths.
2h 5m Adventure Fantasy Drama
Throughout his life Edward Bloom has always been a man of big appetites, enormous passions and tall tales. In his later years, he remains a huge mystery to his son, William. Now, to get to know the real man, Will begins piecing together a true picture of his father from flashbacks of his amazing adventures.
1h 54m Romance Drama Fantasy
When guardian angel Seth - who invisibly watches over the citizens of Los Angeles - becomes captivated by Maggie, a strong-willed heart surgeon, he ponders trading in his pure, otherworldly existence for a mortal life with his beloved. The couple embarks on a tender but forbidden romance spanning heaven and Earth.
8.
The Time Traveler's Wife (2009)
1h 48m Drama Romance Fantasy
Due to a genetic disorder, handsome librarian Henry DeTamble involuntarily zips through time, appearing at various moments in the life of his true love, the beautiful artist Clare Abshire.
1h 45m Drama Romance Science Fiction
Two seemingly unconnected souls from different corners of the United States make a telepathic bond that allows them to see, hear and feel the other's experiences, creating a bond that apparently can't be broken.
2h 3m Drama
An IRS agent with a fateful secret embarks on an extraordinary journey of redemption by forever changing the lives of seven strangers.
2h 7m Fantasy Drama Thriller Mystery Romance
Sam Wheat is a banker, Molly Jensen is an artist, and the two are madly in love. However, when Sam is murdered by his friend and corrupt business partner Carl Bruner over a shady business deal, he is left to roam the earth as a powerless spirit. When he learns of Carl's betrayal, Sam must seek the help of psychic Oda Mae Brown to set things right and protect Molly from Carl and his goons.
12.
Somewhere in Time (1980)
1h 43m Drama Fantasy Romance
Young writer Richard Collier is met on the opening night of his first play by an old lady who begs him to "Come back to me". Mystified, he tries to find out about her, and learns that she is a famous stage actress from the early 1900s. Becoming more and more obsessed with her, by self-hypnosis he manages to travel back in time—where he meets her.
13.
What Dreams May Come (1998)
1h 53m Drama Fantasy Romance
Chris Neilson dies to find himself in a heaven more amazing than he could have ever dreamed of. There is one thing missing: his wife. After he dies, his wife, Annie killed herself and went to hell. Chris decides to risk eternity in hades for the small chance that he will be able to bring her back to heaven.
14.
Winter's Tale (2014)
2h 16m Action Adventure Science Fiction
After the cataclysmic events in New York with The Avengers, Steve Rogers, aka Captain America is living quietly in Washington, D.C. and trying to adjust to the modern world. But when a S.H.I.E.L.D. colleague comes under attack, Steve becomes embroiled in a web of intrigue that threatens to put the world at risk. Joining forces with the Black Widow, Captain America struggles to expose the ever-widening conspiracy while fighting off professional assassins sent to silence him at every turn. When the full scope of the villainous plot is revealed, Captain America and the Black Widow enlist the help of a new ally, the Falcon. However, they soon find themselves up against an unexpected and formidable enemy—the Winter Soldier.
1h 50m Drama Romance
A small town girl is caught between dead-end jobs. A high-profile, successful man becomes wheelchair bound following an accident. The man decides his life is not worth living until the girl is hired for six months to be his new caretaker. Worlds apart and trapped together by circumstance, the two get off to a rocky start. But the girl becomes determined to prove to the man that life is worth living and as they embark on a series of adventures together, each finds their world changing in ways neither of them could begin to imagine.
16.
Edward Scissorhands (1990)
1h 45m Fantasy Drama Romance
A small suburban town receives a visit from a castaway unfinished science experiment named Edward.
17.
The Lake House (2006)
1h 39m Romance Drama Mystery
A lonely doctor who once occupied an unusual lakeside home begins exchanging love letters with its former resident, a frustrated architect. They must try to unravel the mystery behind their extraordinary romance before it's too late.
18.
The Green Mile (1999)
3h 9m Fantasy Drama Crime
A supernatural tale set on death row in a Southern prison, where gentle giant John Coffey possesses the mysterious power to heal people's ailments. When the cell block's head guard, Paul Edgecomb, recognizes Coffey's miraculous gift, he tries desperately to help stave off the condemned man's execution.
2h 3m Drama Fantasy Romance Science Fiction
An ordinary man sees a bright light descend from the sky, and discovers he now has super-intelligence and telekinesis.
20.
Charlie St. Cloud (2010)
1h 39m Drama Romance
Accomplished sailor Charlie St. Cloud has the adoration of his mother Claire and his little brother Sam, as well as a college scholarship that will lead him far from his sleepy Pacific Northwest hometown. But his bright future is cut short when a tragedy strikes and takes his dreams with it. After his high-school classmate Tess returns home unexpectedly, Charlie grows torn between honoring a promise he made four years earlier and moving forward with newfound love. And as he finds the courage to let go of the past for good, Charlie discovers the soul most worth saving is his own.
2h 2m Fantasy Romance
Pete Sandich is a reckless fire-fighting pilot who is killed in what was to have been his final mission. Ascending to Heaven, Pete is introduced to business-like angel who instructs the spectral Pete to pass on his aviation knowledge to his young successor. While doing so, Pete also smoothes the course of romance for his earthly girlfriend who, after several months of grieving, finally falls in love with another man.
1h 39m Drama Romance
Harvard Law student Oliver Barrett IV and music student Jennifer Cavilleri share a chemistry they cannot deny - and a love they cannot ignore. Despite their opposite backgrounds, the young couple put their hearts on the line for each other. When they marry, Oliver's wealthy father threatens to disown him. Jenny tries to reconcile the Barrett men, but to no avail.
1h 36m Drama Adventure Science Fiction Romance
Spanning over one thousand years, and three parallel stories, The Fountain is a story of love, death, spirituality, and the fragility of our existence in this world.
1h 54m Drama Romance
The story about the relationship between a manic depressive man, Mr Jones, and the female doctor who takes more than a professional interest in his treatment.
1h 26m Drama Fantasy Romance
A curse transforms a handsome and arrogant young man into everything he detests in this contemporary retelling of Beauty and the Beast. Wealthy Kyle Kingson has everything a teenager could want in life, but he still gets off on humiliating the weaker and less attractive. When Kyle invites his misfit classmate Kendra to an environmental rally at their school, she questions his motivations but reluctantly accepts. Later, Kyle blows Kendra off, prompting the spurned goth girl to cast a dark spell on the swaggering egotist.
26.
Autumn in New York (2000)
1h 43m Drama Romance
Autumn in New York follows the sexual exploits of Will Keane - New York restaurateur, infamous verging-on-50 playboy, master of the no-commitment seduction - until he runs into an unexpected dead end when he meets Charlotte Fielding. Charlotte is half Will's age and twice his match, a 21 year-old free spirit yearning to get out and taste the excitement of adult life.
1h 51m Drama Romance
Travis and Gabby first meet as neighbors in a small coastal town and wind up in a relationship that is tested by life's most defining events.
28.
Wings of Desire (1987)
2h 8m Drama Fantasy Romance
Two angels, Damiel and Cassiel, glide through the streets of Berlin, observing the bustling population, providing invisible rays of hope to the distressed but never interacting with them. When Damiel falls in love with lonely trapeze artist Marion, the angel longs to experience life in the physical world, and finds -- with some words of wisdom from actor Peter Falk -- that it might be possible for him to take human form.
1h Drama Sci-Fi & Fantasy
The story of Claire Randall, a married combat nurse from 1945 who is mysteriously swept back in time to 1743, where she is immediately thrown into an unknown world where her life is threatened. When she is forced to marry Jamie, a chivalrous and romantic young Scottish warrior, a passionate affair is ignited that tears Claire's heart between two vastly different men in two irreconcilable lives.
30.
Sweet November (2001)
1h 59m Drama Romance
Nelson is a man devoted to his advertising career in San Francisco. One day, while taking a driving test at the DMV, he meets Sara. She is very different from the other women in his life. Nelson causes her to miss out on taking the test and later that day she tracks him down. One thing leads to another and Nelson ends up living with her through a November that will change his life forever.
explore
Check out more list from our community