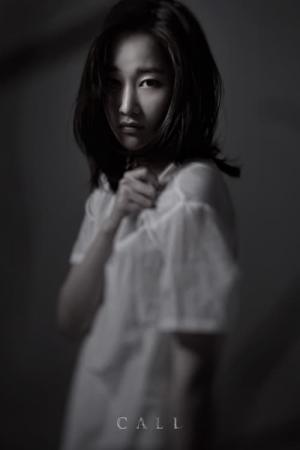 31 Best Movies Like The Call ...
If you liked this one , you will definitely love these too! In this collection we highlight some of the best films that share a very similar mood to '', and are worth checking out.
1h Documentary
Fly-on-the wall documentary series following the ups and downs of Swansea call centre CEO Nev Wilshire and his staff of extraordinary characters.
1h 35m Drama Thriller
A mother (in her Minivan) stops at nothing to recover her kidnapped son.
1h 25m Horror Thriller
A woman is kidnapped by a stranger on a routine flight. Threatened by the potential murder of her father, she is pulled into a plot to assist her captor in offing a politician.
1h 51m Crime Drama Thriller
Trapped in their New York brownstone's panic room, a hidden chamber built as a sanctuary in the event of break-ins, newly divorced Meg Altman and her young daughter Sarah play a deadly game of cat-and-mouse with three intruders - Burnham, Raoul and Junior - during a brutal home invasion. But the room itself is the focal point because what the intruders really want is inside it.
1h 34m Drama Thriller Mystery
Jill Conway is trying to rebuild her life after surviving a terrifying kidnapping attempt. Though she is having a difficult time, she takes small steps toward normalcy by starting a new job and inviting her sister, Molly, to move in with her. Returning home from work one morning, Jill discovers that Molly has vanished, and she is certain that the same man who previously abducted her has returned for revenge.
1h 38m Horror Thriller Mystery
Angela, a corporate climber, gets stuck working late on Christmas Eve and finds herself the target of an unhinged security guard. With no help in sight, the woman must overcome physical and psychological challenges to survive.
1h 38m Thriller Mystery Horror Crime
When a 12-year-old boy goes missing, lead investigator Greg Harper struggles to balance the pressure of the investigation and troubles with his wife, Jackie. Facing a recent affair, great strain is put on the family that slowly gnaws away at Jackie's grip on reality. But after a malicious presence manifests itself in their home and puts their son, Connor, in mortal danger, the cold, hard truth about evil in the Harper household is finally uncovered.
1h 46m Action Crime Thriller
When their daughter is kidnapped by experienced nappers, the Jennings turn the tables on this seemingly foolproof plan.
3h 6m Drama Horror Thriller
Chyna Shepherd is a twenty-six-year-old psychology student who survived an extremely troubled past. While visiting Laura Templeton's house, a farm in the Napa Valley. A serial killer named Edgler Foreman Vess breaks into the house, killing Laura and her parents. Chyna survives, but she learns of Vess's captive: a girl, just as innocent as Chyna, trapped in Vess's home far from the Napa Valley.
10.
Perfect Stranger (2007)
1h 49m Thriller
A journalist goes undercover to ferret out businessman Harrison Hill as her best friend's killer. Posing as one of his temps, she enters into a game of online cat-and-mouse.
1h 46m Horror Mystery Thriller
When her child goes missing, a mother looks to unravel the legend of the Tall Man, an entity who allegedly abducts children.
1h 57m Horror Thriller
Though Kevin has evidenced 23 personalities to his trusted psychiatrist, Dr. Fletcher, there remains one still submerged who is set to materialize and dominate all the others. Compelled to abduct three teenage girls led by the willful, observant Casey, Kevin reaches a war for survival among all of those contained within him — as well as everyone around him — as the walls between his compartments shatter apart.
14.
Kiss the Girls (1997)
1h 55m Drama Mystery Thriller Crime
Forensic psychologist Alex Cross travels to North Carolina and teams with escaped kidnap victim Kate McTiernan to hunt down "Casanova," a serial killer who abducts strong-willed women and forces them to submit to his demands. The trail leads to Los Angeles, where the duo discovers that the psychopath may not be working alone.
1h 34m Horror Thriller Crime
A serial killer kidnaps a young boy after murdering his mother, then raises him to be his accomplice. After years in captivity, the boy must choose between escaping or following in his captor's bloody footprints.
1h 51m Thriller Crime Horror
A thief makes a disturbing discovery in the house where he breaks in. Later, when he returns to the same house with his partner in crime, things are no longer how he expected.
1h 34m Drama Thriller Mystery
Paul is a U.S. truck driver working in Iraq. After an attack by a group of Iraqis he wakes to find he is buried alive inside a coffin. With only a lighter and a cell phone it's a race against time to escape this claustrophobic death trap.
1h 30m Action Drama Thriller
Veronica, the new girl in town, is lured into the woods by a group of senior boys looking to make her a victim. But the boys don't know that Veronica's been trained to handle herself in surprisingly lethal ways.
1h 38m Horror Thriller
After a car crash, a criminal psychologist regains consciousness only to find that she's a patient in the same mental institution that currently employs her. It seems she's been accused of murdering her husband—but she has no memory of committing the crime. As she tries to regain her memory and convince her co-workers of her innocence, a vengeful spirit uses her as an earthly pawn, which further convinces everyone of her guilt.
2h 4m Crime Thriller Mystery Horror
Former FBI Agent Will Graham, who was once almost killed by the savage Hannibal 'The Cannibal' Lecter, now has no choice but to face him again, as it seems Lecter is the only one who can help Graham track down a new serial killer.
1h 33m Horror Thriller Mystery
Detectives use clues from various recording devices to piece together events surrounding a massacre involving bus passengers at an abandoned gas station.
22.
The Frozen Ground (2013)
1h 45m Thriller Crime
An Alaska State Trooper partners with a young woman who escaped the clutches of serial killer Robert Hansen to bring the murderer to justice. Based on actual events.
1h 45m Thriller Drama Mystery
Kale is a 17-year-old placed under house arrest after punching his teacher. He is confined to his house, and decides to use his free time spying on his neighbors. Things start to get weird when guests enter the Turner's house and don't come back out. Kale and his friends, Ronnie and Ashley, start to grow more and more interested in what is actually happening within the house of Robert Turner.
1h 32m Drama Horror Thriller Crime
When neighborhood kids begin vanishing, Jenny suspects her child psychologist husband, Carter, may be resuming the deranged experiments his father performed on Carter when he was young. Now, it falls to Jenny to unravel the mystery. And as more children disappear, she fears for her own child's safety.
25.
Cleveland Abduction (2015)
1h 28m Drama Crime TV Movie
A single mother becomes Ariel Castro's first kidnapping victim, and finds herself trapped in his home with two other women for 11 years.
26.
Along Came a Spider (2001)
1h 44m Crime Mystery Thriller Action
After the harrowing death of his partner, detective and best-selling author Alex Cross has retreated to the peace of retirement. But when a brilliant criminal kidnaps a senator's young daughter, Alex is lured back into action. Teamed with the Secret Service agent assigned to protect the missing girl, Alex follows a serpentine trail of clues that leads him to a stunning discovery - the kidnapper wants more than just ransom.
1h 50m Horror Crime Drama
The film centers around retired police detective Derrick Stanswood (Mann), who is called by a successful doctor about an unsolved case involving his wife Maggy (Cottrel) and their son, Cole (newcomer Kevin Fennell). Chasing after loose ends in a backward rural town, Derrick has no idea that Maggy has been held captive for the past eight years by farmer Lukas Walton (K.J. Linhein, "Jebediah"), who is raising Cole as his own son in a wrongful world that holds its own horrors (http://mrpotent.com/deerCrossing/).
1h 29m Crime Drama Thriller
Struggling with his new life in New Orleans, Clive follows Trevor, a former professor to his country home on the bayou to gain a new perspective. While Trevor helps Clive deal with his demons, Clive is sucked into a mission to kill.
29.
I Saw the Devil (2010)
2h 22m Thriller Horror
Kyung-chul is a dangerous psychopath who kills for pleasure. He has committed infernal serial murders in diabolic ways that one cannot even imagine and his victims range from young women to even children. The police have chased him for a long time, but were unable to catch him. One day, Joo-yeon, daughter of a retired police chief becomes his prey and is found dead in a horrific state. Her fiance Soo-hyun, a top secret agent, decides to track down the murderer himself. He promises himself that he will do everything in his power to take bloody vengeance against the killer, even if it means that he must become a monster himself to get this monstrous and inhumane killer.
30.
A Horrible Way to Die (2010)
1h 27m Horror Thriller Drama
An escaped murderer is in pursuit of his ex-girlfriend, who has fled to start a new life in a small town.
explore
Check out more list from our community