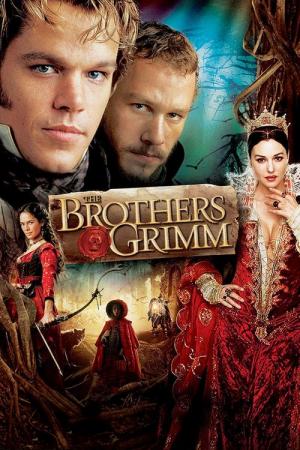 11 Best Movies Like The Brothers Grimm ...
If you liked this movie , you will probably love these too! In this selection we highlight some of the best films that share a very similar premise to 'The Brothers Grimm', and are worth checking out.
1.
Hansel & Gretel (2002)
2.
The Last Witch Hunter (2015)
1h 46m Fantasy Action Adventure Science Fiction
The modern world holds many secrets, but by far the most astounding is that witches still live among us; vicious supernatural creatures intent on unleashing the Black Death upon the world and putting an end to the human race once and for all. Armies of witch hunters have battled this unnatural enemy for centuries, including Kaulder, a valiant warrior who many years ago slayed the all-powerful Witch Queen, decimating her followers in the process. In the moments right before her death, the Queen cursed Kaulder with immortality, forever separating him from his beloved wife and daughter. Today, Kaulder is the last living hunter who has spent his immortal life tracking down rogue witches, all the while yearning for his long-lost family.
3.
Pirates of the Caribbean: At World's End (2007)
2h 49m Adventure Fantasy Action
Captain Barbossa, long believed to be dead, has come back to life and is headed to the edge of the Earth with Will Turner and Elizabeth Swann. But nothing is quite as it seems.
1h 37m Fantasy Horror
Four young men who belong to a supernatural legacy are forced to battle a fifth power long thought to have died out. Another great force they must contend with is the jealousy and suspicion that threatens to tear them apart.
5.
Brotherhood of the Wolf (2001)
2h 17m Adventure Horror Action History
In 18th century France, the Chevalier de Fronsac and his Native American friend Mani are sent by the King to the Gevaudan province to investigate the killings of hundreds by a mysterious beast.
1h 44m Adventure Fantasy Action
A nomadic 16th century warrior, condemned to hell for his brutal past, seeks redemption by renouncing violence, but finds some things are worth burning for as he fights to free a young Puritan woman from the grip of evil.
7.
Hansel & Gretel: Witch Hunters (2013)
1h 28m Fantasy Horror Action
After getting a taste for blood as children, Hansel and Gretel have become the ultimate vigilantes, hell-bent on retribution. Now, unbeknownst to them, Hansel and Gretel have become the hunted, and must face an evil far greater than witches... their past.
8.
Season of the Witch (2011)
1h 35m Adventure Fantasy Action
A 14th century Crusader returns with his comrade to a homeland devastated by the Black Plague. The Church commands the two knights to transport a witch to a remote abbey, where monks will perform a ritual in hopes of ending the pestilence.
9.
Harry Potter and the Goblet of Fire (2005)
2h 37m Adventure Fantasy Family
When Harry Potter's name emerges from the Goblet of Fire, he becomes a competitor in a grueling battle for glory among three wizarding schools — the Triwizard Tournament. But since Harry never submitted his name for the Tournament, who did? Now Harry must confront a deadly dragon, fierce water demons and an enchanted maze only to find himself in the cruel grasp of He Who Must Not Be Named. In this fourth film adaptation of J.K. Rowling's Harry Potter series, everything changes as Harry, Ron and Hermione leave childhood forever and take on challenges greater than anything they could have imagined.
10.
Harry Potter and the Sorcerer's Stone (2001)
2h 32m Adventure Fantasy
Harry Potter has lived under the stairs at his aunt and uncle's house his whole life. But on his 11th birthday, he learns he's a powerful wizard -- with a place waiting for him at the Hogwarts School of Witchcraft and Wizardry. As he learns to harness his newfound powers with the help of the school's kindly headmaster, Harry uncovers the truth about his parents' deaths -- and about the villain who's to blame.
11.
Harry Potter and the Prisoner of Azkaban (2004)
2h 21m Adventure Fantasy
Year three at Hogwarts means new fun and challenges as Harry learns the delicate art of approaching a Hippogriff, transforming shape-shifting Boggarts into hilarity and even turning back time. But the term also brings danger: soul-sucking Dementors hover over the school, an ally of the accursed He-Who-Cannot-Be-Named lurks within the castle walls, and fearsome wizard Sirius Black escapes Azkaban. And Harry will confront them all.
explore
Check out more list from our community