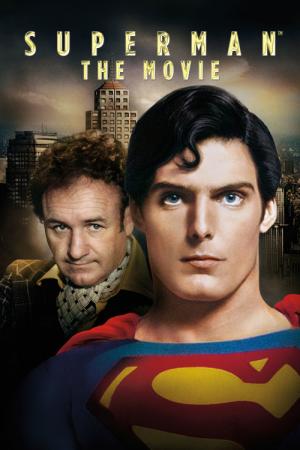 12 Best Movies Like Superman ...
If you liked this one , you will for sure love these too! In this collection we highlight some of the best films that share a very similar premise to 'Superman', and are worth checking out.
1.
Lois & Clark: The New Adventures of Superman (1993)
46m Action & Adventure Drama Sci-Fi & Fantasy Comedy
A much more lavish version of the popular Superman television series which had first aired forty years earlier, Lois & Clark focused more on the Man of Steel's early adult years in Metropolis. With the unknowing help of Lois Lane, Clark Kent created Superman there in Metropolis after finding work at the world-famous Daily Planet newspaper, where he meets fellow reporter Lois Lane.
2.
Superman IV: The Quest for Peace (1987)
2h 7m Science Fiction Action Adventure
Three escaped criminals from the planet Krypton test the Man of Steel's mettle. Led by General Zod, the Kryptonians take control of the White House and partner with Lex Luthor to destroy Superman and rule the world. But Superman, who attempts to make himself human in order to get closer to Lois, realizes he has a responsibility to save the planet.
42m Drama Sci-Fi & Fantasy Action & Adventure
Twenty-four-year-old Kara Zor-El, who was taken in by the Danvers family when she was 13 after being sent away from Krypton, must learn to embrace her powers after previously hiding them. The Danvers teach her to be careful with her powers, until she has to reveal them during an unexpected disaster, setting her on her journey of heroism.
2h 6m Fantasy Action
Batman must face his most ruthless nemesis when a deformed madman calling himself "The Joker" seizes control of Gotham's criminal underworld.
6.
Spider-Man: Homecoming (2017)
2h 13m Action Adventure Science Fiction Drama
Following the events of Captain America: Civil War, Peter Parker, with the help of his mentor Tony Stark, tries to balance his life as an ordinary high school student in Queens, New York City, with fighting crime as his superhero alter ego Spider-Man as a new threat, the Vulture, emerges.
1h 51m Science Fiction Action Adventure
A football player and his friends travel to the planet Mongo and find themselves fighting the tyrant—Ming the Merciless—to save Earth.
8.
Fantastic 4: Rise of the Silver Surfer (2007)
1h 32m Adventure Fantasy Action Thriller
The Fantastic Four return to the big screen as a new and all powerful enemy threatens the Earth. The seemingly unstoppable 'Silver Surfer', but all is not what it seems and there are old and new enemies that pose a greater threat than the intrepid superheroes realize.
2h 4m Adventure Fantasy Action Science Fiction
After losing a powerful orb, Kara, Superman's cousin, comes to Earth to retrieve it and instead finds herself up against a wicked witch.
2h 23m Science Fiction Action Adventure
When an unexpected enemy emerges and threatens global safety and security, Nick Fury, director of the international peacekeeping agency known as S.H.I.E.L.D., finds himself in need of a team to pull the world back from the brink of disaster. Spanning the globe, a daring recruitment effort begins!
11.
The Death of the Incredible Hulk (1990)
12.
The Incredible Hulk (1977)
1h 35m Action Science Fiction TV Movie
An accidental overdose of gamma radiation causes a mutation in scientist David Banner's DNA: now whenever he becomes angry, he metamorphoses into a seven-foot-tall, 330-pound, mindless muscular green creature.
explore
Check out more list from our community