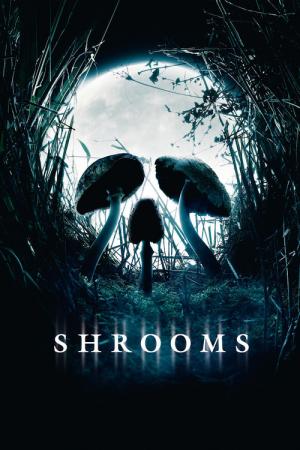 18 Best Movies Like Shrooms ...
If you liked this one , you will probably love these too! In this list we highlight some of the best films that share a very similar mood to '', and are worth checking out.
1.
Deep in the Woods (2000)
1h 24m Horror
Stranded after a car accident, a medical school student and her friends try to find shelter - only to cross paths with a deranged killer.
1h 34m Horror Comedy
While searching for a way out of the woods, a group of lost friends stumble upon Camp Hiawatha and take up with the teens who are bunking there. But the party's over when they discover that this camp is literally stuck in a time warp -- 1981, to be exact -- and that they're living the same horrible day over and over. Can they escape the wrath of a killer who's silently stalking the campers and their terrified counselors?
1h 29m Comedy Horror Thriller
After receiving a mysterious demonic African mask in the mail, Ellen Morris is attacked by a "being" she refers to as THE NIGHTMARE MAN. Her doctors and husband, William believe Ellen is a paranoid schizophrenic and needs to spend some quality time at a mental facility for further examination.
1h 21m Horror Mystery Thriller
A group of college kids travel to a small, mountain town called Madison County to interview the author of a tell-all book on the accounts of several grisly murders that happened there. But when the kids get to Madison County, the author is no where to be found and the towns people act like they haven't seen him in years. They also say that the killer never existed and the murders never happened. However, when the kids start digging around to get their own answers, they find out that the stories maybe more real than the townspeople are letting on!
1h 30m Horror
A young couple's quest to rent the scariest movie on DVD on Halloween eve results in a real life horror show they may live to regret!
10.
Bloody Murder 2: Closing Camp (2003)
11.
Death Do Us Part (2014)
1h 29m Horror Thriller
Kennedy Jamieson, a wealthy socialite, has waited her whole life to have the perfect wedding. Engaged to the charming Ryan Harris, the young couple is just a week away from the big day but hasn't had a chance to celebrate their respective bachelor/bachelorette parties. Ryan's best man Chet books a remote cabin in the woods to throw them a 'Jack and Jill' stag that they'll never forget. Out in the middle of nowhere, things take a horrifying turn as members of the group are brutally picked off one by one. What started out as a celebration quickly descends into a bloody nightmare. Friendships are ripped apart and accusations fly in this blood filled psychological horror with a whodunit twist.
1h 30m Horror Thriller Mystery
In this cunning mystery-horror hybrid, college student Ben inherits a curious old mechanical box that churns out voodoo dolls. When a shadowy figure starts using the box to murder Ben's friends, Ben must find the killer.
1h 38m Comedy Horror Thriller
Lance Reed is forced by a psychotic stranger to confront his duplicitous past. Seeking retribution for a crime, the man forces Lance to reveal his inner most secrets by systematically removing his limbs.
1h 34m Horror
Every town has a local legend. Not all of them are deadly. Headed to Miami to celebrate winter break, a group of four college students from New Jersey take a detour into the bowels of rural West Virginia. There, the unwitting friends uncover a grotesque legend that stains the fabric of Rolling Glen, a sleepy backwoods town. As the four friends quickly find out, some believe Williams still roams the woods on the outskirts of town, surviving on the slaughter of wildlife. Others claim to have seen Williams in person, a looming figure with a ghostly white visage, purportedly a makeshift cast to mask the scars and wounds left from the merciless assault. They have a name for Williams now: Plasterhead. Soon, the four friends find themselves holed up in an abandoned farmhouse, mired in a macabre web of terror. Sheriff Taggart will do anything to keep the truth buried: the truth that Plasterhead is frighteningly real. As these teens will soon learn, true evil has no face.
17.
Do You Wanna Know a Secret? (2001)
explore
Check out more list from our community