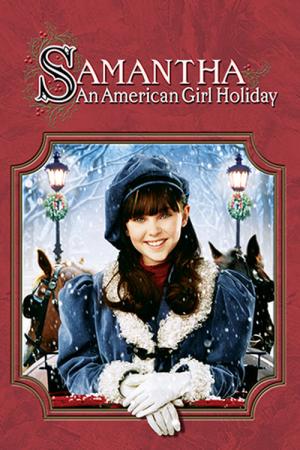 20 Best Movies Like Pollyanna ...
If you liked this one , you will probably love these too! In this list we highlight some of the best films that share a very similar premise to '', and are worth checking out.
1h 41m Comedy Drama Family Romance
Bill Dancer and his young companion Curly Sue are the classic homeless folks with hearts of gold. Their scams are aimed not at turning a profit, but at getting enough to eat. When they scam the rich and beautiful Grey Ellison into believing she backed her Mercedes into Bill, they're only hoping for a free meal. But Grey is touched, and over the objections of her snotty fiancé.
Swiss girl Adelheid 'Heidi' is orphaned young. Aunt Detie brings her to grandpa Alp and his wife, who live isolated in the Alps since his murder charge. Heidi soon takes to the wild country, especially accompanying young goatherd Peter. Grandpa refuses to send her to school in the city, but aunt Detie returns and forces him to give in. She's sent to a posh lady in Frankfurt, where she'll be a companion for crippled daughter Clara after school hours.
4.
The Secret Garden (1993)
A young British girl born and reared in India loses her neglectful parents in an earthquake. She is returned to England to live at her uncle's castle. Her uncle is very distant due to the loss of his wife ten years before. Neglected once again, she begins exploring the estate and discovers a garden that has been locked and neglected. Aided by one of the servants' boys, she begins restoring the garden, and eventually discovers some other secrets of the manor.
5.
Follow Me, Boys! (1966)
7.
Where the Red Fern Grows (1974)
8.
The Railway Children (1970)
After the enforced absence of their father, the three Waterbury children move with their mother to Yorkshire, where they find themselves involved in several unexpected dramas along the railway by their new home.
9.
Back to the Secret Garden (2000)
A youngster living in a stately home discovers the magical garden Mary, Colin & Dickon stumbled across years before - but faces a battle with the housekeeper over whether to nurture it.
10.
The Secret Garden (1987)
When a spoiled English girl living in 19th century India loses both parents in a cholera epidemic, she is sent back to England to live in a country mansion. The lord is a strange old man-- frail and deformed, immensely kind but so melancholy. She wishes to discover what has caused him so much sorrow and to bring joy back to the household. It all must have something to do with the screams and wails which echo through the house at night and no one wants to talk about.
An abused beagle runs away from his owner. On the road, he meets young Marty Preston and follows him home. The boy immediately forms a bond with the dog and names him Shiloh. His stern father won't let him keep the dog because it belongs to Judd Travers, a local hunter. After Shiloh is mistreated again, he runs away and returns to Marty. Knowing his father will once again make him bring Shiloh back to Judd, he makes a home for the dog in an old shed up the hill from the Prestons' house and hides him from his family. His secret is soon discovered when a stray attacks the dog one night and he must turn to his father for help.
12.
The Christmas Miracle of Jonathan Toomey (2007)
14.
Second Chances (1998)
15.
Dolphin Tale 2 (2014)
The team of people who saved Winter's life reassemble in the wake of her surrogate mother's passing in order to find her a companion so she can remain at the Clearwater Marine Hospital.
A story centered on the friendship between a boy and a dolphin whose tail was lost in a crab trap.
SMITTY is a family film about a rescue dog. When life gets tough for Ben, a friendly paw is all it takes to pull him through. Mischievous thirteen-year-old Ben is sent to his grandfather's farm for the summer, where he crosses paths with a lovable mutt. With help from the unlikely canine companion, Ben learns the importance of friendship, family and responsibility.
Jessica, the daughter of an impoverished apple farmer, still believes in Santa Claus. So when she comes across a reindeer with an injured leg, it makes perfect sense to her to assume that it is Prancer, who had fallen from a Christmas display in town. She hides the reindeer in her barn and feeds it cookies, until she can return it to Santa. Her father finds the reindeer an decides to sell it to the butcher, not for venison chops, but as an advertising display.
explore
Check out more list from our community