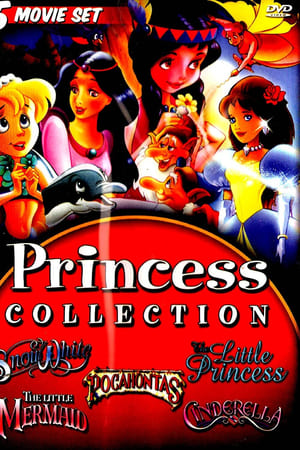 12 Best Movies Like Pocahontas ...
If you liked this movie , you will definitely love these too! In this selection we highlight some of the best films that share a very similar mood to 'Pocahontas', and are worth checking out.
When the kingdom's most wanted-and most charming-bandit Flynn Rider hides out in a mysterious tower, he's taken hostage by Rapunzel, a beautiful and feisty tower-bound teen with 70 feet of magical, golden hair. Flynn's curious captor, who's looking for her ticket out of the tower where she's been locked away for years, strikes a deal with the handsome thief and the unlikely duo sets off on an action-packed escapade, complete with a super-cop horse, an over-protective chameleon and a gruff gang of pub thugs.
1h 40m
Characters: Glen Keane
Characters: Shiyoon Kim
Characters: Bill Schwab
Director: Nathan Greno
Director: Byron Howard
Novel: Jacob Grimm
Novel: Wilhelm Grimm
Screenplay: Dan Fogelman
Story: Mark Kennedy
Animation Family
2.
Beauty and the Beast (1991)
Follow the adventures of Belle, a bright young woman who finds herself in the castle of a prince who's been turned into a mysterious beast. With the help of the castle's enchanted staff, Belle soon learns the most important lesson of all -- that true beauty comes from within.
1h 24m
Director: Kirk Wise
Director: Gary Trousdale
Screenplay: Linda Woolverton
Story: Tom Ellery
Story: Roger Allers
Story: Chris Sanders
Story: Robert Lence
Story: Bruce Woodside
Story: Burny Mattinson
Story: Joe Ranft
Story: Brian Pimental
Story: Brenda Chapman
Story: Kevin Harkey
Story: Kelly Asbury
Romance Family Animation Fantasy
3.
The Fox and the Hound (1981)
When a feisty little fox named Tod is adopted into a farm family, he quickly becomes friends with a fun and adorable hound puppy named Copper. Life is full of hilarious adventures until Copper is expected to take on his role as a hunting dog -- and the object of his search is his best friend!
1h 22m
Director, Story: Ted Berman
Director: Art Stevens
Director: Richard Rich
Novel: Daniel P. Mannix
Story: Earl Kress
Story: Burny Mattinson
Story: Steve Hulett
Story: David Michener
Story: Peter Young
Story: Larry Clemmons
Story: Vance Gerry
Adventure Animation Drama Family
4.
The Swan Princess (1994)
The beautiful princess Odette is transformed into a swan by an evil sorcerer's spell. Held captive at an enchanted lake, she befriends Jean-Bob the frog, Speed the turtle and Puffin the bird. Despite their struggle to keep the princess safe, these good-natured creatures can do nothing about the sorcerer's spell, which can only be broken by a vow of everlasting love.
1h 29m
Director, Story: Richard Rich
Screenplay, Story: Brian Nissen
Animation Fantasy Family Adventure Comedy
Bestowed with superhuman strength, a young mortal named Hercules sets out to prove himself a hero in the eyes of his father, the great god Zeus. Along with his friends Pegasus, a flying horse, and Phil, a personal trainer, Hercules is tricked by the hilarious, hotheaded villain Hades, who's plotting to take over Mount Olympus!
1h 33m
Director, Screenplay: John Musker
Director, Screenplay: Ron Clements
Screenplay: Don McEnery
Screenplay: Irene Mecchi
Screenplay: Bob Shaw
Animation Family Fantasy Adventure Comedy Romance
6.
Piglet's Big Movie (2003)
When the gang from the Hundred Acre Wood begin a honey harvest, young Piglet is excluded and told that he is too small to help. Feeling inferior, Piglet disappears and his pals Eeyore, Rabbit, Tigger, Roo and Winnie the Pooh must use Piglet's scrapbook as a map to find him. In the process they discover that this very small animal has been a big hero in a lot of ways.
1h 15m
Director: Francis Glebas
Novel: A. A. Milne
Screenplay: Brian Hohlfeld
Animation Family
7.
Spirit: Stallion of the Cimarron (2002)
As a wild stallion travels across the frontiers of the Old West, he befriends a young human and finds true love with a mare.
1h 23m
Director: Kelly Asbury
Director: Lorna Cook
Screenplay: John Fusco
Western Animation Adventure Comedy Family Drama
Tarzan was a small orphan who was raised by an ape named Kala since he was a child. He believed that this was his family, but on an expedition Jane Porter is rescued by Tarzan. He then finds out that he's human. Now Tarzan must make the decision as to which family he should belong to...
1h 28m
Director: Kevin Lima
Director: Chris Buck
Novel: Edgar Rice Burroughs
Screenplay: Tab Murphy
Screenplay: Noni White
Screenplay: Bob Tzudiker
Story: Don Hall
Story: Mark Kennedy
Story: John Ramirez
Story: Stevie Wermers
Story: Ed Gombert
Story: John Norton
Story: Don Dougherty
Story: Chris Ure
Story: Jeff Snow
Story: Mark Walton
Story: Stephen J. Anderson
Story: Burny Mattinson
Story: Gaëtan Brizzi
Story: Frank Nissen
Story: Carole Holliday
Story: Mike Surrey
Story: Kelly Wightman
Story: Glen Keane
Story: Kevin Harkey
Story: Randy Haycock
Story: Paul Brizzi
Family Adventure Animation Drama
9.
Lady and the Tramp 2: Scamp's Adventure (2001)
This animated adventure retells the story of the lost daughter of Russia's last czar. The evil Rasputin places a curse on the Romanov family, and Anastasia and her grandmother, Empress Maria, get separated. After growing up in an orphanage, Anastasia encounters two Russian men seeking a reward offered by Empress Maria for the return of her granddaughter. The trio travels to Paris, where they find that the empress has grown skeptical of imposters.
1h 34m
Director: Don Bluth
Director: Gary Goldman
Screenplay: Bob Tzudiker
Screenplay: Bruce Graham
Screenplay: Susan Gauthier
Screenplay: Noni White
Animation Family
11.
The Jungle Book (1967)
The boy Mowgli makes his way to the man-village with Bagheera, the wise panther. Along the way he meets jazzy King Louie, the hypnotic snake Kaa and the lovable, happy-go-lucky bear Baloo, who teaches Mowgli "The Bare Necessities" of life and the true meaning of friendship.
1h 18m
Novel, Story: Rudyard Kipling
Director: Wolfgang Reitherman
Story: Vance Gerry
Story: Ken Anderson
Story: Ralph Wright
Story: Larry Clemmons
Family Animation Adventure
12.
The Lion King 2: Simba's Pride (1998)
The circle of life continues for Simba, now fully grown and in his rightful place as the king of Pride Rock. Simba and Nala have given birth to a daughter, Kiara who's as rebellious as her father was. But Kiara drives her parents to distraction when she catches the eye of Kovu, the son of the evil lioness, Zira. Will Kovu steal Kiara's heart?
1h 21m
Characters: Jonathan Roberts
Characters: Irene Mecchi
Characters: Linda Woolverton
Director: Darrell Rooney
Screenplay: Cindy Marcus
Screenplay: Flip Kobler
Family Adventure Animation
explore
Check out more list from our community