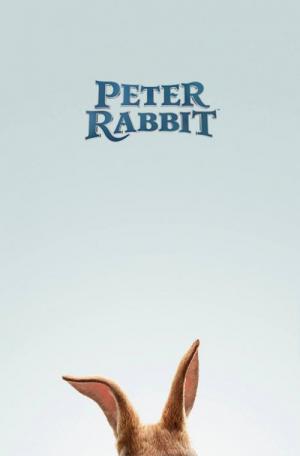 26 Best Movies Like Peter Rabbit ...
If you liked this film , you will definitely love these too! In this selection we highlight some of the best films that share a very similar mood to '', and are worth checking out.
1.
Peter Rabbit 2: The Runaway (2021)
2.
Charlotte's Web (2006)
50m Talk Comedy
An entertainment television show presented by Welsh singer Charlotte Church. Each episode begins with a "theme tune" which always has the same melody and harmony, but is always in a unique style. In the verse, Church sings about current events and gossip, and the chorus is simply "This is my lovely theme tune, it goes on and on."
3.
Cats & Dogs (2001)
1h 27m Family Comedy
When a professor develops a vaccine that eliminates human allergies to dogs, he unwittingly upsets the fragile balance of power between cats and dogs and touches off an epic battle for pet supremacy. The fur flies as the feline faction, led by Mr. Tinkles, squares off against wide-eyed puppy Lou and his canine cohorts.
4.
Harry and the Hendersons (1987)
1h 50m Comedy Family Fantasy
Returning from a hunting trip in the forest, the Henderson family's car hits an animal in the road. At first they fear it was a man, but when they examine the "body" they find it's a "bigfoot". They think it's dead so they decide to take it home (there could be some money in this). As you guessed, it isn't dead. Far from being the ferocious monster they fear "Harry" to be, he's a friendly giant.
1h 21m Action Adventure Comedy Family Fantasy
A lab accident gives a hound named Shoeshine some serious superpowers -- a secret that the dog eventually shares with the young boy who becomes his owner and friend.
1h 41m Family Fantasy Adventure
After losing his wife seven years earlier, the eccentric Dr. John Dolittle, famed doctor and veterinarian of Queen Victoria's England, hermits himself away behind the high walls of Dolittle Manor with only his menagerie of exotic animals for company. But when the young queen falls gravely ill, a reluctant Dolittle is forced to set sail on an epic adventure to a mythical island in search of a cure, regaining his wit and courage as he crosses old adversaries and discovers wondrous creatures.
1h 24m Family Animation Fantasy Comedy
The adventures of a heroic and debonair stalwart mouse named Stuart Little with human qualities, who faces some comic misadventures while searching for his lost bird friend and living with a human family as their child.
8.
Little Monsters (1989)
1h 42m Adventure Fantasy Comedy Family
A young boy is scared of the monster under his bed. He asks his 6th grade brother to swap rooms for the night as a bet that the monster really exists. Soon the brother becomes friends with the monster and discovers a whole new world of fun and games under his bed where pulling pranks on kids and other monsters is the main attraction.
10.
The One and Only Ivan (2020)
1h 33m Family Comedy Drama
A gorilla named Ivan living in a suburban shopping mall tries to piece together his past, with the help of other animals, as they hatch a plan to escape from captivity.
11.
Dr. Dolittle 3 (2006)
1h 33m Comedy Family Fantasy
Lisa Dolittle sends her daughter to 'Durango', a Dude Ranch, to find herself. While there, she uses her talent to talk to the animals in order to save Durango from being taken over by a neighboring Ranch.
12.
The Cat in the Hat (2003)
1h 22m Family Fantasy
Conrad and Sally Walden are home alone with their pet fish. It is raining outside, and there is nothing to do. Until The Cat in the Hat walks in the front door. He introduces them to their imagination, and at first it's all fun and games, until things get out of hand, and The Cat must go, go, go, before their parents get back.
1h 30m Action Adventure Comedy Family
Bingo, the runaway circus dog, is off the leash and saving Chuckie's life! Bingo and the boy become the best of friends in this canine comedy featuring doggy disguises and skateboarding, pinball and prison. Chuckie and his parents (Cindy Williams and David Rasche) are moving house, a thousand miles away, but Bingo won't be allowed to join them. Chuckie and Bingo's determination to be reunited is t
14.
Christopher Robin (2018)
1h 44m Adventure Comedy Family Fantasy
Christopher Robin, the boy who had countless adventures in the Hundred Acre Wood, has grown up and lost his way. Now it's up to his spirited and loveable stuffed animals, Winnie The Pooh, Tigger, Piglet, and the rest of the gang, to rekindle their friendship and remind him of endless days of childlike wonder and make-believe, when doing nothing was the very best something.
15.
101 Dalmatians (1996)
1h 43m Family Comedy
An evil high-fashion designer plots to steal Dalmatian puppies in order to make an extravagant fur coat, but instead creates an extravagant mess.
16.
Kermit's Swamp Years (2002)
1h 22m Fantasy Family Comedy
At 12 years old, Kermit the Frog and best friends Goggles and Croaker travel outside their homes in the swamps of the Deep South to do something extraordinary with their lives.
30m Animation Action & Adventure Mystery
Scooby-Doo and the Mystery, Inc. gang are launched into the 21st century, with new mysteries to solve.
1h 39m Comedy Family Adventure
When a Miami dentist inherits a team of sled dogs, he's got to learn the trade or lose his pack to a crusty mountain man.
19.
Scooby-Doo! The Mystery Begins (2009)
1h 22m Mystery Animation Comedy Fantasy
The story of how Mystery Inc. was formed.
1h 36m Comedy Drama Family
Morris "Mud" Himmel has a problem. His parents desperately want to send him away to summer camp. He hates going to summer camp, and would do anything to get out of it. Talking to his friends, he realizes that they are all facing the same sentence: a boring summer camp. Together with his friends, he hatches a plan to trick all the parents into sending them to a camp of their own design.
22.
Dr. Dolittle 2 (2001)
1h 27m Comedy Family Romance Fantasy
A group of beavers ask Dr. Dolittle to save their habitat from loggers. The only hope is to get the forest preserved because it's the home of a protected bear, but there's a problem: the bear's the only bear in the forest, so she can't reproduce. Undaunted, Dolittle persuades a circus bear to help out, but he has to teach him not just the ways of the wild, but the wiles of lady bears too.
1h 44m Adventure Fantasy Family
When siblings Judy and Peter discover an enchanted board game that opens the door to a magical world, they unwittingly invite Alan -- an adult who's been trapped inside the game for 26 years -- into their living room. Alan's only hope for freedom is to finish the game, which proves risky as all three find themselves running from giant rhinoceroses, evil monkeys and other terrifying creatures.
24.
Adventures of a Teenage Dragonslayer (2010)
1h 28m Adventure Comedy Family Fantasy
Arthur unwittingly discovers the secret to stopping an evil dragon who threatens to destroy all civilization.
25.
Bailey's Billion$ (2005)
1h 33m Family Comedy
Sweet and savvy talking golden retriever, Bailey, is one doggone lucky pooch when his devoted owner, Constance Pennington, leaves him her entire billion-dollar fortune. Bailey is lucky, that is, until he becomes the target of an elaborately-designed dognap scheme hatched by Constance's nasty nephew Caspar and his money-hungry wife Dolores. The despicable duo's wicked plan is to ultimately gain custody of the canine so they can get their greedy paws on his inheritance. Unfortunately for them, there's a thing or two they don't know about Bailey. Not only does he have great street smarts, he has great pals too. Bailey's loyal guardian Ted, kind-hearted animal advocate Marge, her daughter Sam, and a clever border collie named Tessa set out on a hilarious madcap adventure to free their four-legged friend and put the nasty dognappers out of business-for good!
explore
Check out more list from our community