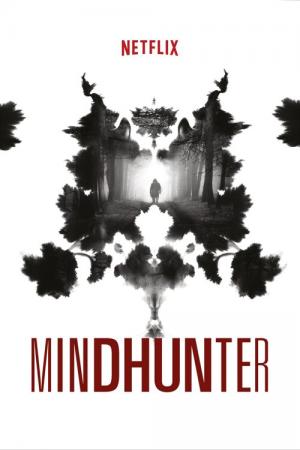 11 Best Movies Like Mindhunter ...
If you liked this one , you will probably love these too! In this collection we highlight some of the best films that share a very similar premise to 'Mindhunter', and are worth checking out.
1.
M - A City Hunts a Murderer (2019)
1h 30m Crime Drama Horror Mystery Thriller
A recently widowed detective still grieving over his wife's death discovers a shocking connection between himself and the suspects in a serial killing spree linked to the Four Horsemen of the Apocalypse.
2h 4m Thriller Crime
An agoraphobic psychologist and a female detective must work together to take down a serial killer who copies serial killers from the past.
42m Crime Drama Mystery
An elite team of FBI profilers analyze the country's most twisted criminal minds, anticipating their next moves before they strike again. The Behavioral Analysis Unit's most experienced agent is David Rossi, a founding member of the BAU who returns to help the team solve new cases.
57m Drama Crime
When the Police Service of Northern Ireland are unable to close a case after 28 days, Detective Superintendent Stella Gibson of the Metropolitan Police Service is called in to review the case. Under her new leadership, the local detectives must track down and stop a serial killer who is terrorising the city of Belfast.
2h Crime Thriller
A psychological thriller about a man who is sometimes controlled by his murder-and-mayhem-loving alter ego.
43m Crime Drama Action & Adventure
The New York office of the FBI brings to bear all their talents, intellect and technical expertise on major cases in order to keep their city and the country safe.
8.
To Catch a Killer (1992)
9.
Lincoln Rhyme: Hunt for the Bone Collector (2020)
45m Crime Mystery Drama
Former NYPD detective and forensic genius Lincoln Rhyme was at the top of his game until a serious accident at the hands of a notorious serial killer forced him out of the field. When Amelia Sachs, an intuitive young officer who has a gift for profiling, finds herself hot on the killer's trail, Rhyme finds a partner for this new game of cat and mouse.
2h 4m Crime Thriller Mystery Horror
Former FBI Agent Will Graham, who was once almost killed by the savage Hannibal 'The Cannibal' Lecter, now has no choice but to face him again, as it seems Lecter is the only one who can help Graham track down a new serial killer.
11.
The Silence of the Lambs (1991)
1h 59m Crime Drama Thriller Horror
Clarice Starling is a top student at the FBI's training academy. Jack Crawford wants Clarice to interview Dr. Hannibal Lecter, a brilliant psychiatrist who is also a violent psychopath, serving life behind bars for various acts of murder and cannibalism. Crawford believes that Lecter may have insight into a case and that Starling, as an attractive young woman, may be just the bait to draw him out.
explore
Check out more list from our community