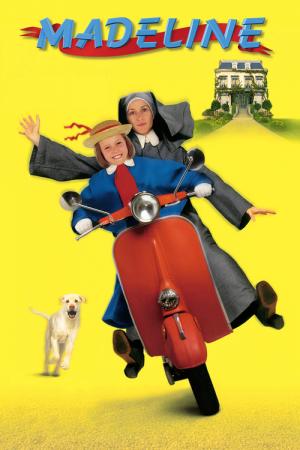 11 Best Movies Like Madeline ...
If you liked this film , you will probably love these too! In this list we highlight some of the best films that share a very similar premise to 'Madeline', and are worth checking out.
1.
Judy Moody and the Not Bummer Summer (2011)
1h 31m Comedy Family
Third-grader Judy Moody sets out to have the most thrilling summer of her life.
2.
Babysitters Beware (2009)
1h 11m Drama Comedy Family
Seven-year-old Danny Parker is a good kid who loves his parents. But they have to go out on business dinners all the time, leaving him stuck with a sitter. It's not so bad when it's his favorite babysitter, Janelle but he also gets stuck with sitters like Ms. Greene who won't let him have any fun. Danny just wants to spend more time with his Mom and Dad.
3.
The Trouble with Angels (1966)
1h 52m Comedy Family
Mary and her friend, Rachel, are new students at St. Francis Academy, a boarding school run by the iron fist of Mother Superior. The immature teens grow bored and begin playing pranks on both the unsuspecting nuns and their unpleasant classmates, becoming a constant thorn in Mother Superior's side. However, as the years pass, Mary and Rachel slowly mature and begin to see the nuns in a different light.
1h 20m Adventure Comedy Family
Five puppies are shocked to find out that their parents, Buddy and Molly, have been abducted and face obstacles while trying to rescue them.
5.
Kit Kittredge: An American Girl (2008)
1h 41m Family Comedy Drama
The Great Depression hits home for nine year old Kit Kittredge when her dad loses his business and leaves to find work. Oscar nominee Abigail Breslin stars as Kit, leading a splendid cast in the first ever "American Girl" theatrical movie. In order to keep their home, Kit and her mother must take in boarders - paying house - guests who turn out to be full of fascinating stories. When mother's lockbox containing all their money is stolen, Kit's new hobo friend Will is the prime suspect. Kit refuses to believe that Will would steal, and her efforts to sniff out the real story get her and friends into big trouble. The police say the robbery was an inside job, committed by someone they know. So if it wasn't Will, then who did it.
1h 27m Comedy Family
The Newton family live in their comfortable home, but there seems to something missing. This "hole" is filled by a small puppy, who walks into their home and their lives. Beethoven, as he is named, grows into a giant of a dog... a St Bernard. Doctor Varnick, the local vet has a secret and horrible sideline, which requires lots of dogs for experiments. Beethoven is on the bad doctor's list.
7.
The Cat in the Hat (2003)
1h 22m Family Fantasy
Conrad and Sally Walden are home alone with their pet fish. It is raining outside, and there is nothing to do. Until The Cat in the Hat walks in the front door. He introduces them to their imagination, and at first it's all fun and games, until things get out of hand, and The Cat must go, go, go, before their parents get back.
8.
Little Nicholas (2009)
1h 31m Comedy
Nicolas has a happy existence, parents who love him, a great group of friends with whom he has great fun, and all he wants is that nothing changes. However, one day, he overhears a conversation that leads him to believe that his life might change forever, his mother is pregnant! He panics and envisions the worst.
1h 48m Comedy Family
High-schooler Grover Beindorf and his younger sister Stacy decide that their parents, Janet and Ned, are acting childishly when they decide to divorce after 18 years of marriage, so they lock them up in the basement until they'll sort out their problems.
10.
Man of the House (1995)
1h 36m Action Comedy Family
Ben Archer is not happy. His mother, Sandy, has just met a man, and it looks like things are pretty serious. Driven by a fear of abandonment, Ben tries anything and everything to ruin the "love bubble" which surrounds his mom. However, after Ben and Jack's experiences in the Indian Guides, the two become much closer.
11.
Dennis the Menace (1993)
25m Animation Comedy
Based upon one of the most successful and evergreen comic strips ever published (and inspiration for the hit live action movie), Hank Ketcham's classic "Dennis The Menace," this series stars the irrepressible Dennis and his unwilling best friend, the grumpy Mr. Wilson. This heartwarming and hilarious series depicts the adult world from a child's perspective.
explore
Check out more list from our community