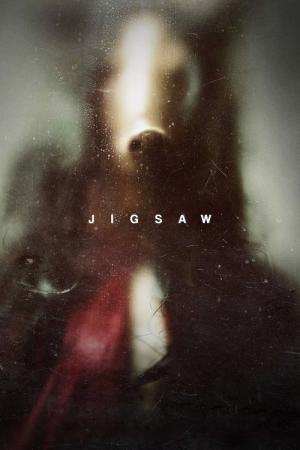 10 Best Movies Like Jigsaw ...
If you liked this one , you will definitely love these too! In this collection we highlight some of the best films that share a very similar premise to 'Jigsaw', and are worth checking out.
1h 25m Horror Thriller
An elderly heiress is killed by her husband who wants control of her fortunes. What ensues is an all-out murder spree as relatives and friends attempt to reduce the inheritance playing field, complicated by some teenagers who decide to camp out in a dilapidated building on the estate.
1h 29m Horror
When a new murder victim is discovered with all the signs of Jigsaw's hand, Detective Eric Matthews begins a full investigation and apprehends Jigsaw with little effort. But for Jigsaw, getting caught is just another part of his plan. Eight more of his victims are already fighting for their lives and now it's time for Matthews to join the game.
1h 51m Thriller Crime Horror
A thief makes a disturbing discovery in the house where he breaks in. Later, when he returns to the same house with his partner in crime, things are no longer how he expected.
1h 47m Action Crime Drama Thriller
A mild-mannered father is transformed into a killing machine after his family is torn apart by a violent act.
1h 41m Action Thriller Crime Mystery
After Washington DC detective Alex Cross is told that a family member has been murdered, he vows to track down the killer. He soon discovers that she was not his first victim and that things are not what they seem.
1h 54m Horror Thriller Crime
Jigsaw has disappeared. Along with his new apprentice Amanda, the puppet-master behind the cruel, intricate games that have terrified a community and baffled police has once again eluded capture and vanished. While city detective scramble to locate him, Doctor Lynn Denlon and Jeff Reinhart are unaware that they are about to become the latest pawns on his vicious chessboard.
1h 39m Crime Thriller
A killer is on the loose, and an FBI agent sifts through clues and learns that the bloodthirsty felon's victims of choice are other serial killers.
2h 7m Crime Mystery Thriller
Two homicide detectives are on a desperate hunt for a serial killer whose crimes are based on the "seven deadly sins" in this dark and haunting film that takes viewers from the tortured remains of one victim to the next. The seasoned Det. Sommerset researches each sin in an effort to get inside the killer's mind, while his novice partner, Mills, scoffs at his efforts to unravel the case.
1h 41m Mystery Thriller
Special Agent Jennifer Marsh works in an elite division of the FBI dedicated to fighting cybercrime. She thinks she has seen it all, until a particularly sadistic criminal arises on the Internet. This tech-savvy killer posts live feeds of his crimes on his website; the more hits the site gets, the faster the victim dies. Marsh and her team must find the elusive killer before time runs out.
explore
Check out more list from our community