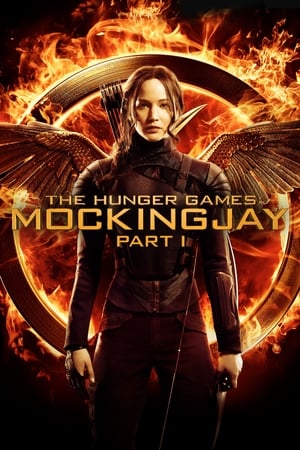 12 Best Movies Like Hunger Games ...
If you liked this film , you will probably love these too! In this selection we highlight some of the best films that share a very similar mood to 'The Hunger Games: Mockingjay - Part 1', and are worth checking out.
100 years in the future, when the Earth has been abandoned due to radioactivity, the last surviving humans live on an ark orbiting the planet — but the ark won't last forever. So the repressive regime picks 100 expendable juvenile delinquents to send down to Earth to see if the planet is still habitable.
43m
Creator: Jason Rothenberg
Sci-Fi & Fantasy Drama Action & Adventure
In a futuristic world where the polar ice caps have melted and made Earth a liquid planet, a beautiful barmaid rescues a mutant seafarer from a floating island prison. They escape, along with her young charge, Enola, and sail off aboard his ship.
2h 15m
Director: Kevin Reynolds
Writer: David Twohy
Writer: Peter Rader
Adventure Action Science Fiction
3.
The Book of Eli (2010)
A post-apocalyptic tale, in which a lone man fights his way across America in order to protect a sacred book that holds the secrets to saving humankind.
1h 58m
Director: Albert Hughes
Director: Allen Hughes
Writer: Gary Whitta
Action Thriller Science Fiction
Many thousands of years in the future, Earth's cities roam the globe on huge wheels, devouring each other in a struggle for ever diminishing resources. On one of these massive traction cities, the old London, Tom Natsworthy has an unexpected encounter with a mysterious young woman from the wastelands who will change the course of his life forever.
2h 9m
Director: Christian Rivers
Novel: Philip Reeve
Screenplay: Philippa Boyens
Screenplay: Fran Walsh
Screenplay: Peter Jackson
Adventure Science Fiction
5.
The Chronicles of Riddick (2004)
After years of outrunning ruthless bounty hunters, escaped convict Riddick suddenly finds himself caught between opposing forces in a fight for the future of the human race. Now, waging incredible battles on fantastic and deadly worlds, this lone, reluctant hero will emerge as humanity's champion - and the last hope for a universe on the edge of annihilation.
1h 59m
Director, Writer: David Twohy
Characters: Ken Wheat
Characters: Jim Wheat
Action Science Fiction
6.
Maze Runner: The Death Cure (2018)
Thomas leads his group of escaped Gladers on their final and most dangerous mission yet. To save their friends, they must break into the legendary Last City, a WCKD-controlled labyrinth that may turn out to be the deadliest maze of all. Anyone who makes it out alive will get answers to the questions the Gladers have been asking since they first arrived in the maze.
2h 23m
Director: Wes Ball
Novel: James Dashner
Screenplay: T.S. Nowlin
Science Fiction Action
7.
The Hunger Games (2012)
Every year in the ruins of what was once North America, the nation of Panem forces each of its twelve districts to send a teenage boy and girl to compete in the Hunger Games. Part twisted entertainment, part government intimidation tactic, the Hunger Games are a nationally televised event in which "Tributes" must fight with one another until one survivor remains. Pitted against highly-trained Tributes who have prepared for these Games their entire lives, Katniss is forced to rely upon her sharp instincts as well as the mentorship of drunken former victor Haymitch Abernathy. If she's ever to return home to District 12, Katniss must make impossible choices in the arena that weigh survival against humanity and life against love. The world will be watching.
2h 22m
Director, Screenplay: Gary Ross
Novel, Screenplay: Suzanne Collins
Screenplay: Billy Ray
Science Fiction Adventure Fantasy
Based on the classic novel by Orson Scott Card, Ender's Game is the story of the Earth's most gifted children training to defend their homeplanet in the space wars of the future.
1h 54m
Director, Screenplay: Gavin Hood
Novel: Orson Scott Card
Science Fiction Action Adventure
A veteran-turned-mercenary is hired to take a young woman with a secret from post-apocalyptic Eastern Europe to New York City.
1h 41m
Director, Screenplay: Mathieu Kassovitz
Novel: Maurice G. Dantec
Screenplay: Éric Besnard
Action Adventure Science Fiction Thriller
Beatrice Prior must confront her inner demons and continue her fight against a powerful alliance which threatens to tear her society apart.
1h 59m
Director: Robert Schwentke
Novel: Veronica Roth
Screenplay: Akiva Goldsman
Screenplay: Brian Duffield
Screenplay: Mark Bomback
Action Adventure Science Fiction Thriller
Beatrice Prior and Tobias Eaton venture into the world outside of the fence and are taken into protective custody by a mysterious agency known as the Bureau of Genetic Welfare.
2h
Director: Robert Schwentke
Novel: Veronica Roth
Screenplay: Noah Oppenheim
Screenplay: Adam Cooper
Screenplay: Stephen Chbosky
Screenplay: Bill Collage
Adventure Science Fiction Action Mystery
12.
Jupiter Ascending (2015)
In a universe where human genetic material is the most precious commodity, an impoverished young Earth woman becomes the key to strategic maneuvers and internal strife within a powerful dynasty…
2h 7m
Director, Writer: Lana Wachowski
Director, Writer: Lilly Wachowski
Science Fiction Fantasy Action Adventure
explore
Check out more list from our community