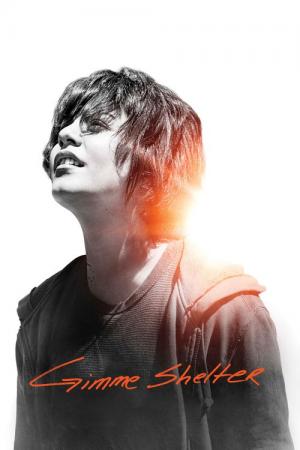 12 Best Movies Like Gimme Shelter ...
If you liked this movie , you will for sure love these too! In this list we highlight some of the best films that share a very similar premise to 'Gimme Shelter', and are worth checking out.
1.
Address Unknown (2001)
1h 57m Drama
Romances end in blood and the frail hopes of individuals are torn apart in a vile karmic continuity of colonialism, civil war and occupation. After surviving Japanese colonization, Korea became the first war zone of the Cold War. The legacy of war remains today in this divided country. Three forlorn teenagers, Chank-guk, Jihum and Eunok are figures in the landscape of this story, which highlights the global implications of a very Korean reality. None of them is able to escape the withering pull of tragedy. All desperate pleas for love and redemption are returned stamped in red with "Address Unknown".
3.
Extraordinary Measures (2010)
1h 45m Drama
Working-class father John Crowley is finally on the fast track to corporate success when his two young children are diagnosed with Pompe disease—a condition that prevents the body from breaking down sugar. With the support of his wife, John ditches his career and teams with unconventional specialist, Dr. Robert Stonehill to found a bio-tech company and develop a cure in time to save the lives of his children. As Dr. Stonehill works tirelessly to prove the theories that made him the black sheep of the medical community, a powerful bond is forged between the two unlikely allies.
1h 39m Drama
Like many Native families, Lena Mahikan grew up in the cycle of abuse. Her father, a residential school survivor, was an alcoholic until he killed himself when Lena was 10. Her mother, only 14 years her senior, turned to the slots. By the time Lena was 15, she was pregnant and, before giving birth, was kicked to the curb by her mom. The cycle continues and Lena is now watching helplessly as her own daughter, Peeka, spirals out of control, landing herself in the hospital following a drug overdose. As a final attempt at survival, Lena decides to return home and face her own mother and a past she's desperate to escape.
1h 28m Drama
A 20-year-old homeless girl is suffering from post traumatic stress syndrome on the streets of Hollywood and Venice beach.
43m Drama Comedy
Off the grid and miles from civilization, Little Otter Family Camp has summer fun for everyone. Parents decompress over gin and tonics while their kids run wild, and teenage counselors fall in and out of love.Mackenzie Granger is the camp owner and director. Still reeling from her recent divorce, Mackenzie is ready for a fresh start. She is running things on her own for the first time and scrambling to keep the cash-strapped Little Otter from going under.
7.
Mississippi Damned (2009)
2h Drama
Three poor Black kids in rural Mississippi reap the consequences of their family's cycle of abuse, addiction, and violence.
1h 43m Drama
As things unravel for a struggling single mother in Las Vegas, she must decide what she's willing to give up to get by.
1h 42m Drama
Working in a Boston homeless shelter, Nick Flynn re-encounters his father, a con man and self-proclaimed poet. Sensing trouble in his own life, Nick wrestles with the notion of reaching out yet again to his dad.
10.
Angus Buchan's Ordinary People (2012)
1h 55m Drama
The plot follows the individual journeys of three ordinary South African men in the build up to their attendance of the 2010 Mighty Men Conference, where their lives are forever changed by God's message for them.
12.
Life, Above All (2010)
1h 40m Drama
A touching mother-daughter relationship that reflects the modern South Africa.
explore
Check out more list from our community