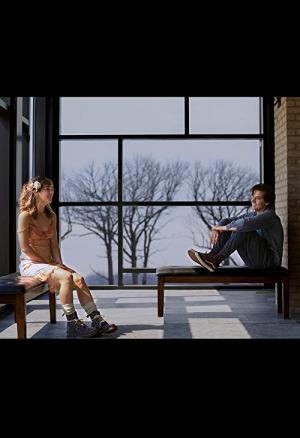 14 Best Movies Like Five Feet Apart ...
If you liked this one , you will definitely love these too! In this list we highlight some of the best films that share a very similar mood to 'Five Feet Apart', and are worth checking out.
1.
A Walk to Remember (2002)
1h 41m Drama Romance
When the popular, restless Landon Carter is forced to participate in the school drama production he falls in love with Jamie Sullivan, the daughter of the town's minister. Jamie has a "to-do" list for her life and also a very big secret she must keep from Landon.
2.
The Fault in Our Stars (2014)
2h 6m Romance Drama
Despite the tumor-shrinking medical miracle that has bought her a few years, Hazel has never been anything but terminal, her final chapter inscribed upon diagnosis. But when a patient named Augustus Waters suddenly appears at Cancer Kid Support Group, Hazel's story is about to be completely rewritten.
1h 43m Drama Romance
A girl dying of leukemia compiles a list of things she'd like to do before passing away. Topping the list is her desire to lose her virginity.
1h 31m Romance Drama
Katie, a 17-year-old, has been sheltered since childhood and confined to her house during the day by a rare disease that makes even the smallest amount of sunlight deadly. Fate intervenes when she meets Charlie and they embark on a summer romance.
25m
A rendering of Rudyard Kipling's IF, What If is a short film that tells the story of a boy who learns fundamental life lessons on nobility, patience, generosity and how to become an admirable young man.
6.
The Wings of the Dove (1997)
1h 42m Drama Romance
Kate is secretly betrothed to a struggling journalist, Merton Densher. But she knows her Aunt Maude will never approve of the match, since Kate's deceased mother has lost all her money in a marriage to a degenerate opium addict. When Kate meets a terminally ill American heiress named Millie traveling through Europe, she comes up with a conniving plan to have both love and wealth.
7.
The Disappearance of Eleanor Rigby: Them (2014)
1h 59m Drama
A New York couple's relationship is tested after the loss of their child. This film is the wide-released combination of the original two :him and :her volumes that premiered at the Cannes Film Festival.
2h Drama Romance
In director Baz Luhrmann's contemporary take on William Shakespeare's classic tragedy, the Montagues and Capulets have moved their ongoing feud to the sweltering suburb of Verona Beach, where Romeo and Juliet fall in love and secretly wed. Though the film is visually modern, the bard's dialogue remains.
9.
A Lot Like Love (2005)
1h 47m Comedy Drama Romance
On a flight from Los Angeles to New York, Oliver and Emily make a connection, only to decide that they are poorly suited to be together. Over the next seven years, however, they are reunited time and time again, they go from being acquaintances to close friends to ... lovers?
2h Drama Romance
After a bleak childhood, Jane Eyre goes out into the world to become a governess. As she lives happily in her new position at Thornfield Hall, she meet the dark, cold, and abrupt master of the house, Mr. Rochester. Jane and her employer grow close in friendship and she soon finds herself falling in love with him. Happiness seems to have found Jane at last, but could Mr. Rochester's terrible secret be about to destroy it forever?
1h 46m Romance Drama Comedy
Tessa Young is a dedicated student, dutiful daughter and loyal girlfriend to her high school sweetheart. Entering her first semester of college, Tessa's guarded world opens up when she meets Hardin Scott, a mysterious and brooding rebel who makes her question all she thought she knew about herself -- and what she wants out of life.
1h 54m Drama Romance
The story about the relationship between a manic depressive man, Mr Jones, and the female doctor who takes more than a professional interest in his treatment.
13.
All the Real Girls (2003)
1h 48m Drama Romance
In a sleepy little mill town in North Carolina, Paul is the town Romeo. But when his best friend's sister returns home from boarding school, he finds himself falling for her innocent charm. In spite of her lack of experience and the violent protests of her brother, the two find themselves in a sweet, dreamy and all-consuming love.
14.
Before Midnight (2013)
1h 49m Romance Drama
It has been nine years since we last met Jesse and Celine, the French-American couple who once met on a train in Vienna. Now, live in Paris with twin daughters, but have spent a summer in Greece on the invitation of an author colleague of Jesse's. When the vacation is over and Jesse must send his teenage son off to the States, he begins to question his life decisions, and his relationship with Celine is at risk.
explore
Check out more list from our community