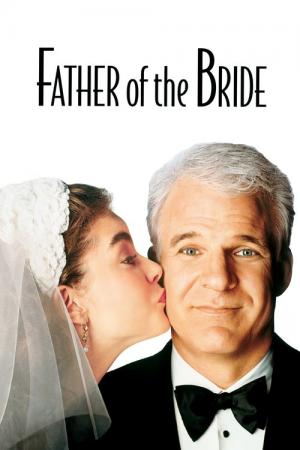 14 Best Movies Like Father Of The Bride ...
If you liked this film , you will for sure love these too! In this collection we highlight some of the best films that share a very similar mood to 'Father of the Bride', and are worth checking out.
1.
Our Family Wedding (2010)
1h 43m Comedy
The weeks leading up to a young couple's wedding is comic and stressful, especially as their respective fathers try to lay to rest their feud.
2.
Yours, Mine & Ours (2005)
1h 30m Comedy Family Romance
Admiral Frank Beardsley returns to New London to run the Coast Guard Academy, his last stop before a probable promotion to head the Guard. A widower with eight children, he runs a loving but tight ship, with charts and salutes. The kids long for a permanent home. Helen North is a free spirit, a designer whose ten children live in loving chaos, with occasional group hugs. Helen and Frank, high school sweethearts, reconnect at a reunion, and it's love at first re-sighting. They marry on the spot. Then the problems start as two sets of kids, the free spirits and the disciplined preppies, must live together. The warring factions agree to work together to end the marriage.
1h 31m Comedy
Newly engaged, Ben and Sadie can't wait to start their life together and live happily ever after. However Sadie's family church's Reverend Frank won't bless their union until they pass his patented, "foolproof" marriage prep course consisting of outrageous classes, outlandish homework assignments and some outright invasion of privacy.
1h 29m Comedy Romance
Two best friends become rivals when their respective weddings are accidentally booked for the same day.
1h 42m Comedy Romance
After building his dream house, architect Newton Davis proposes marriage to his girlfriend, only to be summarily rejected. He seeks solace in a one-night stand with a waitress, never imagining that a woman he slept with once would end up posing as his wife. Gwen's ruse is so effective that by the time Newton learns of his "marriage," the entire town feels like they know him.
6.
3 Men and a Little Lady (1990)
1h 44m Family Comedy
Sylvia's work increasingly takes her away from the three men who help bring up Mary, her daughter. When she decides to move to England and take Mary with her, the three men are heartbroken at losing the two most important females in their lives.
7.
Father of the Bride Part II (1995)
1h 46m Comedy
Just when George Banks has recovered from his daughter's wedding, he receives the news that she's pregnant ... and that George's wife is expecting too. He was planning on selling their home, but that's a plan that—like George—will have to change with the arrival of both a grandchild and a kid of his own.
8.
Darling Companion (2012)
1h 43m Drama Romance
The story of a woman who loves her dog more than her husband. And then her husband loses the dog.
9.
The Wedding Date (2005)
1h 28m Comedy Romance
With the wedding of her younger sister fast approaching, Kat Ellis faces the undesirable prospect of traveling alone to London for the ceremony. While this is bad enough, Jeffrey, the man who left her as they moved closer to marriage, happens to be the groom's best man. Determined to show everyone -- most of all Jeffrey -- that her romantic life is as full and thrilling as ever, Kat hires a charming male escort as her date.
10.
The Big Wedding (2013)
1h 30m Comedy
To the amusement of their adult children and friends, long divorced couple Don and Ellie Griffin are once again forced to play the happy couple for the sake of their adopted son's wedding after his ultra conservative biological mother unexpectedly decides to fly halfway across the world to attend. With all of the wedding guests looking on, the Griffins are hilariously forced to confront their past, present and future - and hopefully avoid killing each other in the process.
1h 49m Comedy Romance
Two couples go to a mutual friends wedding, and end up swapping partners.
12.
Betsy's Wedding (1990)
1h 34m Comedy
Offbeat fashion student Betsy Hopper and her straight-laced investment-banker fiancé, Dylan Walsh, just want an intimate little wedding reception, but Betsy's father, Eddie, a Long Island construction contractor, feels so threatened by Jake's rich WASP parents that he blows the ceremony up into a bank-breaking showpiece, sending his wife, Lola, into a financial panic.
13.
The Wedding Planner (2001)
1h 43m Comedy Romance
San Francisco's premiere wedding planner, Mary Fiore is rescued from an accident by the man of her dreams, paediatrician Steve Edison, only to find he is the fiancé of her latest client. As Mary continues making the wedding arrangements, she and Steve are put into a string of uncomfortable situations that force them to face their mutual attraction.
14.
Monster-in-Law (2005)
1h 41m Romance Comedy
Office temp Charlotte Cantilini thinks she's found Mr. Right when she starts dating gorgeous surgeon Dr. Kevin Fields. But there's a problem standing in the way of everlasting bliss: Kevin's overbearing and controlling mother, Viola. Fearing she'll lose her son's affections forever, Viola decides to break up the happy couple by becoming the world's worst mother-in-law.
explore
Check out more list from our community