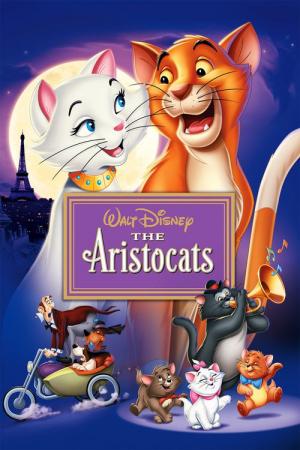 10 Best Movies Like Aristocats ...
If you liked this film , you will definitely love these too! In this list we highlight some of the best films that share a very similar mood to 'The AristoCats', and are worth checking out.
1h 29m Family Animation Drama
A young lion prince is cast out of his pride by his cruel uncle, who claims he killed his father. While the uncle rules with an iron paw, the prince grows up beyond the Savannah, living by a philosophy: No worries for the rest of your days. But when his past comes to haunt him, the young prince must decide his fate: Will he remain an outcast or face his demons and become what he needs to be?
2.
The Secret of NIMH 2: Timmy to the Rescue (1998)
1h 19m Animation Family
Timmy meets a girl mouse and they set off to find the Great Owl.
3.
The Fox and the Hound 2 (2006)
1h 9m Adventure Animation Comedy Family
Best friends Tod, a fox kit, and Copper, a hound puppy, visit a country fair when they see a band of dogs called "The Singin' Strays". The band has five members: Dixie, Cash, Granny Rose, and twin brothers Waylon and Floyd. It is important that they perform well because a talent scout is visiting.
4.
Stuart Little 2 (2002)
1h 18m Family Adventure Animation Comedy
Stuart, an adorable white mouse, still lives happily with his adoptive family, the Littles, on the east side of Manhattan's Central Park. More crazy mouse adventures are in store as Stuart, his human brother, George, and their mischievous cat, Snowbell, set out to rescue a friend.
1h 26m Family Animation Adventure Comedy
Alex the lion is the king of the urban jungle, the main attraction at New York's Central Park Zoo. He and his best friends—Marty the zebra, Melman the giraffe and Gloria the hippo—have spent their whole lives in blissful captivity before an admiring public and with regular meals provided for them. Not content to leave well enough alone, Marty lets his curiosity get the better of him and makes his escape—with the help of some prodigious penguins—to explore the world.
1h 23m Animation Family
With King Richard off to the Crusades, Prince John and his slithering minion, Sir Hiss, set about taxing Nottingham's citizens with support from the corrupt sheriff - and staunch opposition by the wily Robin Hood and his band of merry men.
7.
An American Tail (1986)
1h 20m Drama Family Animation Adventure Music
A young mouse named Fievel and his family decide to migrate to America, a "land without cats," at the turn of the 20th century. But somehow, Fievel ends up in the New World alone and must fend off not only the felines he never thought he'd have to deal with again but also the loneliness of being away from home.
1h 19m Adventure Animation Comedy Family
When a litter of dalmatian puppies are abducted by the minions of Cruella De Vil, the parents must find them before she uses them for a diabolical fashion statement. In a Disney animation classic, Dalmatian Pongo is tired of his bachelor-dog life. He spies lovely Perdita and maneuvers his master, Roger, into meeting Perdita's owner, Anita. The owners fall in love and marry, keeping Pongo and Perdita together too. After Perdita gives birth to a litter of 15 puppies, Anita's old school friend Cruella De Vil wants to buy them all. Roger declines her offer, so Cruella hires the criminal Badun brothers to steal them -- so she can have a fur coat.
1h 57m Animation Comedy Family
Mumble the penguin has a problem: his son Erik, who is reluctant to dance, encounters The Mighty Sven, a penguin who can fly! Things get worse for Mumble when the world is shaken by powerful forces, causing him to brings together the penguin nations and their allies to set things right.
10.
The Jungle Book (1967)
1h 18m Family Animation Adventure
The boy Mowgli makes his way to the man-village with Bagheera, the wise panther. Along the way he meets jazzy King Louie, the hypnotic snake Kaa and the lovable, happy-go-lucky bear Baloo, who teaches Mowgli "The Bare Necessities" of life and the true meaning of friendship.
explore
Check out more list from our community