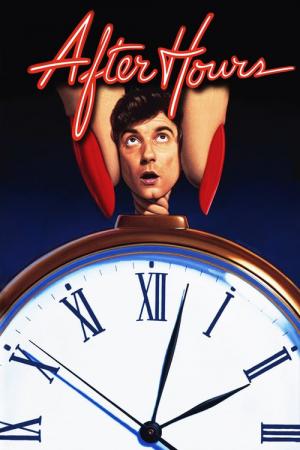 11 Best Movies Like After Hours ...
If you liked this film , you will probably love these too! In this selection we highlight some of the best films that share a very similar mood to 'After Hours', and are worth checking out.
1h 38m Crime Drama Thriller
Jerry, a small-town Minnesota car salesman is bursting at the seams with debt... but he's got a plan. He's going to hire two thugs to kidnap his wife in a scheme to collect a hefty ransom from his wealthy father-in-law. It's going to be a snap and nobody's going to get hurt... until people start dying. Enter Police Chief Marge, a coffee-drinking, parka-wearing - and extremely pregnant - investigator who'll stop at nothing to get her man. And if you think her small-time investigative skills will give the crooks a run for their ransom... you betcha!
2.
Death to Smoochy (2002)
1h 49m Comedy Crime Drama Thriller
Tells the story of Rainbow Randolph, the corrupt, costumed star of a popular children's TV show, who is fired over a bribery scandal and replaced by squeaky-clean Smoochy, a puffy fuscia rhinoceros. As Smoochy catapults to fame - scoring hit ratings and the affections of a network executive - Randolph makes the unsuspecting rhino the target of his numerous outrageous attempts to exact revenge and reclaim his status as America's sweetheart.
3.
The Whole Nine Yards (2000)
1h 38m Comedy Crime
After a mobster agrees to cooperate with an FBI investigation in order to stay out of prison, he's relocated by the authorities to a life of suburban anonymity as part of a witness protection program. It's not long before a couple of his new neighbours figure out his true identity and come knocking to see if he'd be up for one more hit—suburban style.
1h 54m Crime Drama
A mentally unstable Vietnam War veteran works as a night-time taxi driver in New York City where the perceived decadence and sleaze feed his urge for violent action, attempting to save a preadolescent prostitute in the process.
5.
Burn After Reading (2008)
1h 36m Comedy Drama
When a disc containing memoirs of a former CIA analyst falls into the hands of gym employees, Linda and Chad, they see a chance to make enough money for Linda to have life-changing cosmetic surgery. Predictably, events whirl out of control for the duo, and those in their orbit.
1h 31m Crime Drama Comedy
After a friend overdoses, Spoon and Stretch decide to kick their drug habits and attempt to enroll in a government detox program. Their efforts are hampered by seemingly endless red tape, as they are shuffled from one office to another while being chased by drug dealers and the police.
1h 35m Comedy Crime Thriller
A dentist finds himself a murder suspect after a sexy patient seduces him into prescribing her drugs
2h 4m Comedy Crime Thriller
After serving prison time for a self-defense killing, Sailor Ripley reunites with girlfriend Lula Fortune. Lula's mother, Marietta, desperate to keep them apart, hires a hitman to kill Sailor. But he finds a whole new set of troubles when he and Bobby Peru, an old buddy who's also out to get Sailor, try to rob a store. When Sailor lands in jail yet again, the young lovers appear further than ever from the shared life they covet.
1h 56m Comedy Drama
A renowned New York playwright is enticed to California to write for the movies and discovers the hellish truth of Hollywood.
explore
Check out more list from our community