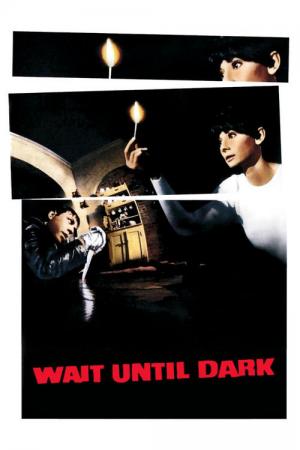 10 Best Movies About Family Secrets ...
If you liked this film , you will probably love these too! In this list we highlight some of the best films that share a very similar mood to 'Wait Until Dark', and are worth checking out.
1h 31m Thriller TV Movie
After accepting a nannying job for a young girl named Sophie, Summer Pratt starts to notice just how peculiar she is, and how indifferent Sophie's parents are to her strange behavior.
1h 43m Thriller TV Movie
Haunted by his mother's recent death, a young man becomes suspicious of his wealthy father's sexy, new bride. When his father dies mysteriously, the boy decides to investigate.
1h 31m Thriller Drama Horror
When Sara, a young design student from Iowa, arrives for college in Los Angeles, she is eager to fit in and get to know the big city. Her wealthy roommate, Rebecca, is more than eager to take Sara under her wing and show her the ropes. The two become close, but when Sara begins to branch out and make more friends on campus, Rebecca becomes resentful. Alarmed, Sara moves in with her new boyfriend, causing Rebecca's behavior to take a violent turn.
6.
The Invisible Witness (2018)
1h 42m Thriller
A businessman must explain to his lawyers how he came to be found in a locked hotel room with his dead partner, whose body was covered in money.
2h Thriller
A faithful wife takes action when it becomes clear to her that her devious husband has betrayed her.
1h 30m Thriller
It's two years since the mysterious disappearance of Kath Swarbrick's older sister Annie, but Kath remains haunted by a need to know what happened. When police investigations wind down, Kath continues the search herself. She gets nowhere until she steals some CCTV footage of her sister on her final day. Visiting the spot where Annie was filmed, Kath becomes convinced she has found a portal to another reality and from this portal Kath is trying to say something.
9.
Pacific Heights (1990)
1h 42m Thriller
A couple works hard to renovate their dream house and become landlords to pay for it. Unfortunately one of their tenants has plans of his own.
1h 28m Thriller
A cul-de-sac in an oppressive suburb becomes a literal dead end for wife and mother Karen Christianson when she is brutally murdered in her own home. In the wake of the event, Karen's teenage daughter Ellie begins to exhibit bizarre behaviors as she slowly acquires her mother's demeanor and mannerisms. Meanwhile, Karen's husband Ben nurtures a less-than-innocent interest in the family's sultry live-in nanny, Lena.
explore
Check out more list from our community