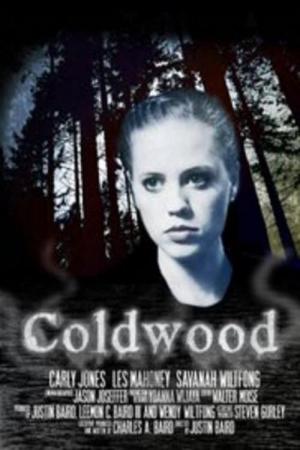 17 Best Guardian Angel Movie ...
If you liked this one , you will probably love these too! In this list we highlight some of the best films that share a very similar mood to '', and are worth checking out.
1h 20m Thriller
Jumah is about to turn 16 and is already in need of a fresh start. Burdened with the shameful legacy of a past as a child soldier in the Congo, he lives with his adoptive mother in west London, where he struggles to keep a lid on his history of violence. One night, enjoying a rare carefree evening out with a new friend, Jumah witnesses something that draws him seemingly inescapably into his old ways. As he and others around him begin to question whether he can ever stop being a soldier, he's set on a path to find out who he truly wishes to be.
Back in his high school days, Joon-Seok was bullied by Chang-Sik Because of this, Joon-Seok's high school days were like a nightmare. Now, Joon-Seok finds it difficult to live a normal life due to the bullying. Meanwhile, Chang-Sik, who has forgotten what he did to Jeon-Seok, lives a relatively happy life. He is about to marry Ji-Hee. Joon-Seok will pay him back for all the misery.
A mother looks to escape her abusive past by moving to a new town where she befriends another mother, who grows suspicious of her.
1h 30m Thriller
It's two years since the mysterious disappearance of Kath Swarbrick's older sister Annie, but Kath remains haunted by a need to know what happened. When police investigations wind down, Kath continues the search herself. She gets nowhere until she steals some CCTV footage of her sister on her final day. Visiting the spot where Annie was filmed, Kath becomes convinced she has found a portal to another reality and from this portal Kath is trying to say something.
1h 30m Thriller
On her bachelorette-party weekend with friends in New Orleans, Tara falls for the darkly-sexy bartender Patrick. Waking in his bed the next morning, Tara instantly regrets her unfaithfulness and flies back home to her fiancé. But her secret flame becomes a full-on fire when Patrick shows up at her house and begins stalking her every move. He spirals into madness and delusion, determined to have Tara no matter what the cost.
6.
The Man Who Haunted Himself (1970)
Executive Harold Pelham suffers a serious accident after which he faces the shadow of death. When, against all odds, he miraculously recovers, he discovers that his life does not belong to him anymore.
7.
Escaping the Madhouse: The Nellie Bly Story (2019)
8.
Way of the Wicked (2014)
1h 32m Thriller
Lawrence Salva's script centers on a detective (Facinelli), on the trail of a murderer, who is led to believe that a local teenager, harboring some sort of strange supernatural power, may be involved. Slater plays the man's disbelieving boss, while Hauer plays a man-of-the-cloth who aids the cop on his mission.
9.
Only For One Night (2016)
1h 27m Thriller
A married womans husband with a perfect life cheats with her sister with extreme consequences befalling them all.
10.
The Secret Pact (1999)
1h 34m Thriller Drama Crime TV Movie
After witnessing the killing of his parents, a teenage boy is put in a witness relocation program and sent to a boarding school in Canada to start a new life. He soon befriends a fellow student, who is actually undercover for the bad guys & looking for him.. will they discover the truth about each other? Can their new friendship survive?
A musician finds the corpse of a beautiful woman on the beach. The woman returns from the dead to take revenge on the group of wealthy sadists responsible for her death.
13.
Haunted Echoes (2008)
Laura (Sean Young) and Guy (David Starzyk) are devastated by grief when their 8-year-old daughter, Kimberly, is murdered. Hoping to repair their tattered marriage, they move to a quiet town to remodel an old mansion, but weird things start to happen in this eerie ghost story. Laura is convinced that they are being visited Kimberly's spirit, and Guy ultimately believes her, but is it really their daughter who is urging them to seek vengeance?
14.
The Lords of Discipline (1983)
Will arrives for his last year at Military Academy, in the Deep South USA, in the 1960's. A black student, Pearce, has been accepted, for the first time and Will is asked to keep an eye out for the inevitable racism. The racists come in the form of The Ten, a secret group of the elite students. They want Pearce to leave on his own free will, but are prepared to torture him to make it 'his free will'. Will is forced to help Pearce and he is prepared to risk his own career to do so.
explore
Check out more list from our community