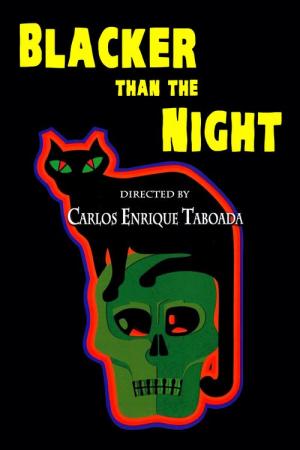 11 Best Blacker Than Night ...
If you liked this film , you will for sure love these too! In this collection we highlight some of the best films that share a very similar mood to 'Blacker Than the Night', and are worth checking out.
1.
The Valdemar Legacy II: The Forbidden Shadow (2010)
2.
Darker Than Night (2014)
1h 40m Horror Thriller
When four women move into an old house left by one woman's aunt, strange things begin to happen. Bizarre voices, visions of ghosts, and mysterious noises lead them to discover the darkest powers of evil and a horror and agony beyond terror.
1h 33m Horror Mystery Thriller
A man who suspects his wife is cheating on him begins having nightmarish visions of an evil presence that he believes inhabits his house.
4.
The St. Francisville Experiment (2000)
5.
Annabelle Comes Home (2019)
1h 46m Horror Thriller Mystery
Determined to keep Annabelle from wreaking more havoc, demonologists Ed and Lorraine Warren bring the possessed doll to the locked artifacts room in their home, placing her "safely" behind sacred glass and enlisting a priest's holy blessing. But an unholy night of horror awaits as Annabelle awakens the evil spirits in the room, who all set their sights on a new target—the Warrens' ten-year-old daughter, Judy, and her friends.
1h 20m Horror Thriller
A team of parapsychologists sets out to investigate a series of anomalous phenomena taking place in a newly occupied apartment. Telephone calls with no caller, mysterious shadows, extraordinary light emissions, flying objects, and exploding light bulbs are some of the events they will face while recording their every step with state-of-the-art technology. Using infrared filming, digital photography, psychophonic recordings, movement detectors, and magnetic field alteration meters, the group's attempts to contact the "other side" will grow increasingly dangerous as they near a point of no return.
1h 42m Horror Thriller
A young man sets out on a trip that takes him to an abandoned mansion that holds the origins of his dark family legacy.
1h 29m Horror Mystery Thriller
After their mother passes away, sisters Nicole and Annie reluctantly return to their childhood home to pay their last respects. While staying overnight in the house, the sisters sense a mysterious presence in their midst: noises startling them in the night, objects moving about, a fallen picture of an unknown woman posed next to their mother. Annie begins experiencing a series of intense and disturbing dreams - visions that lead her to uncover something terrible about her mother's past that is finally revealing itself.
1h 18m Horror Thriller Mystery
Teaming up for the first time for a special episode of a supernatural reality TV show, two rival crews get more then they bargained for when they make physical contact with a ferocious spirit of terrifying power. They must band together before it destroys them all. After 49 killer episodes…this is the true story of what happened on episode 50.
1h 32m Horror Mystery Thriller
An American nurse living and working in Tokyo is exposed to a mysterious supernatural curse, one that locks a person in a powerful rage before claiming their life and spreading to another victim.
11.
The Haunting of Radcliffe House (2014)
1h 35m Mystery Horror
A young family find themselves in serious danger when they move to an isolated haunted house in the Yorkshire Moors.
explore
Check out more list from our community