Share
Some of our favorite movies were more provocative and intense behind-the-scenes, owing to really epic, very big celebrity beefs. There are actors who hate each other, directors who act like bullies, and passionate affairs that either add to or take away from what's happening onscreen. Quite often, the drama unfolding on the big screen is nothing compared to what happens when the cameras aren't rolling. Take a look at some of these big celebrity beefs, then watch the movies during which they occurred and see if you can spot any lingering tension.
---
1

The Fresh Prince Vs. Aunt Viv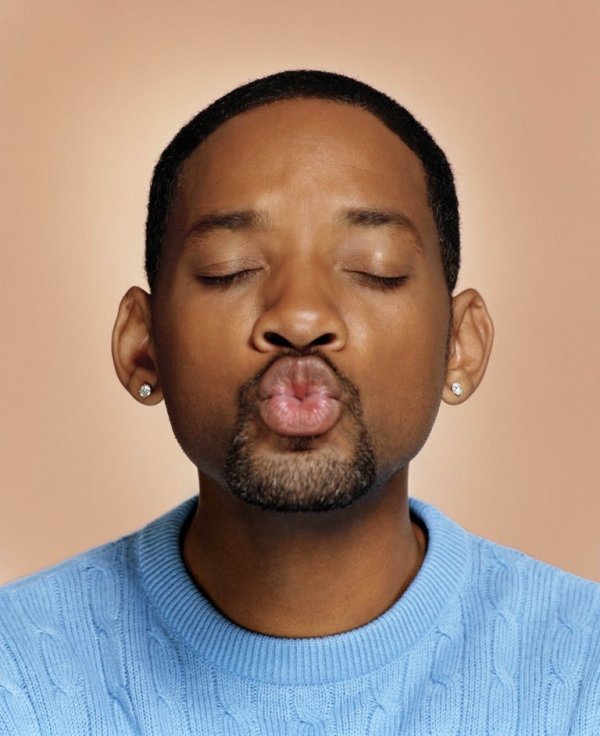 This beef makes me kind of sad. I always wondered why Aunt Viv changed between seasons. Turns out it's because Janet Hubert and Will Smith hated each other. I have to admit that I haven't heard of many other big celebrity beefs involving Will Smith, so I tend to believe reports that Hubert didn't really click with the rest of the cast, who largely acted like family. She considered Smith an immature, egotistical show-boater, and he thought she was a rather prudish scene-stealer with no sense of humor. She keeps saying that there will never be a Fresh Prince reunion because she won't work with Will Smith again, but I mean … there's the other Aunt Viv, right? Besides, there's no reunion anyway without Uncle Phil.
---
2

Shannen Doherty Vs. Everybody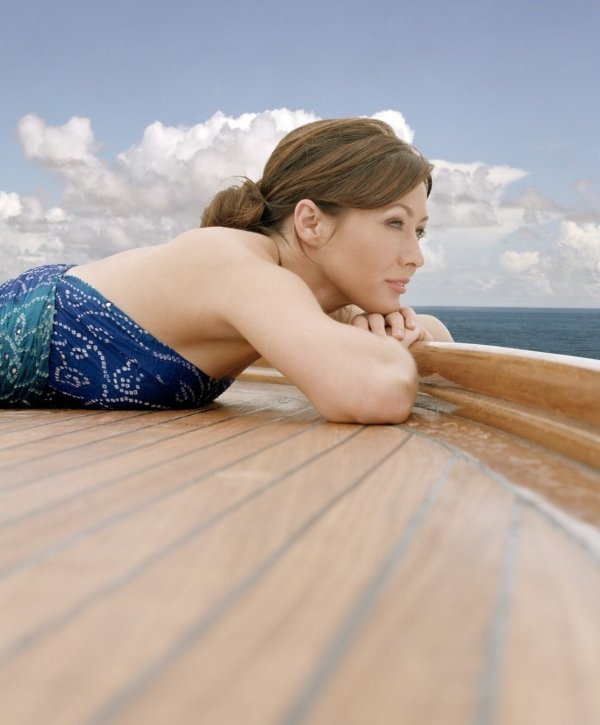 Sometimes celebrities just fight with everybody. The best example? Shannen Doherty. All those nasty mean girl allegations started on Beverly Hills, 90210. Specifically she fought with Jennie Garth, but in reality she made the show miserable for everyone. These two cat fought like nobody's business, but Jennie largely got along with the rest of the cast. Shannen's behavior was so deplorable that it held up production, angered Aaron Spelling, and caused several of her cast mates to call her out in their autobiographies. This behavior continued on the set of Charmed, where she also got the ax. Bye, Felicia – I mean, Shannen!
---
3

Jamie Foxx Vs. Everybody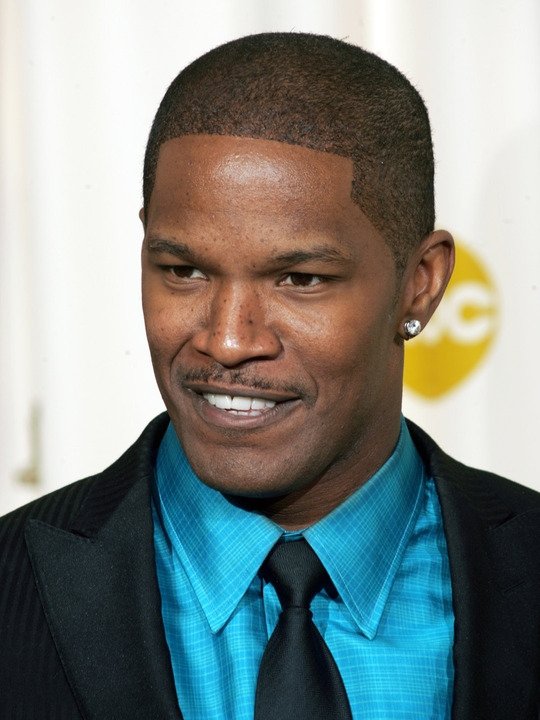 Well, to be fair, not everybody, but by all accounts he seems like he's kind of difficult to work with. He's put forth some truly epic performances, but during Any Given Sunday, he apparently went crazy and stepped up against LL Cool J. They're okay now, but the hatred between their characters spread off-screen and then crossed genres, with LL coming out with an epic diss track. Foxx also had beef with Colin Farrell during the movie adaptation of Miami Vice. Rumor has it that their egos were just too big for one set, and they bickered over everything from the amount of lines they had to the amount of sex scenes.
---
4

James Franco Vs. Tyrese Gibson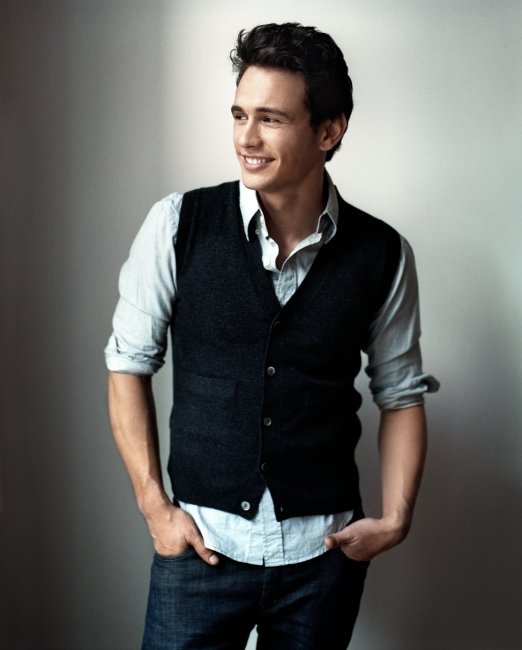 In theory I have a hard time believing that James Franco could ever beef with anyone, because he's so laid back that he's practically comatose. But then I think to myself … yeah, he can probably be a little bit of a douche-canoe. Tyrese agrees, because he still maintains that Franco was extremely rude, even mean, while they filmed Annapolis. James doesn't even deny it, and he uses the best actor excuse in the world to explain his behavior: he's just a method actor, man. He was staying in character.
---
5

Isaiah Washington Vs. Patrick Dempsey and T. R. Knight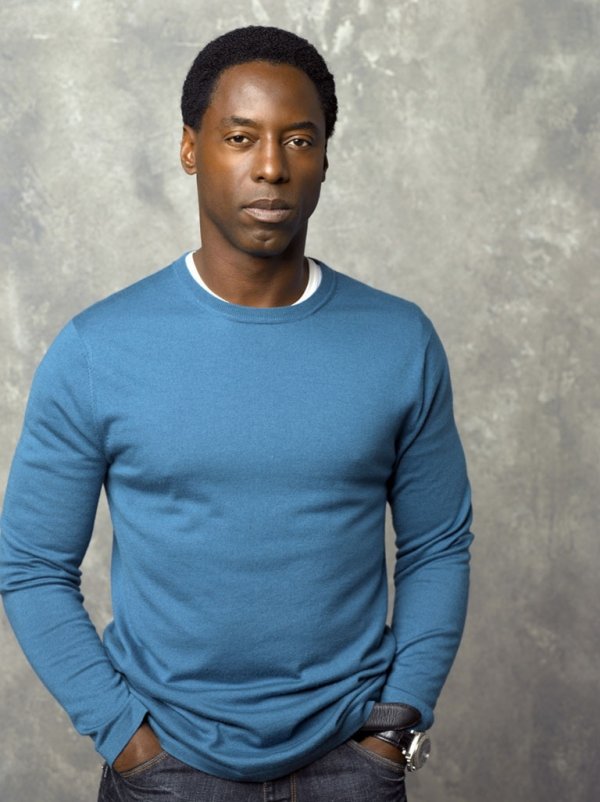 This feud still makes me sad – and Grey's fans still talk about it, especially since (spoiler alert, just in case?) Isaiah Washington returned and played a pivotal role in Cristina Yang's departure. To clarify, however, Washington and Patrick Dempsey did not get along, and Washington threw major, hurtful shade at T. R. Knight (my most beloved George) during one altercation. This effectively outed Knight, plus the slur he used and the context in which he used it were both horribly offensive. He still maintains that he wasn't calling T. R. a name, but even still … ugh.
---
6

Ryan Gosling and Rachel McAdams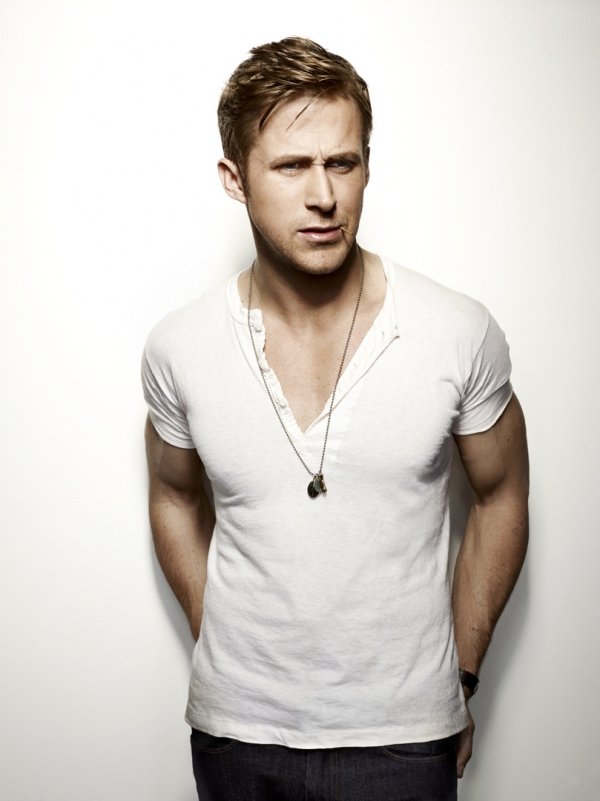 This beef is going to break you. The only good news is that it didn't last. Almost everyone in the world seems to think that these two beautiful people fell in love while starring in The Notebook, but not so much. They were actually not fond of each other at all, with Gosling demanding a stand-in at one point because he just didn't want to even look at McAdams any longer. They quashed their beef, obviously, and went on to be such an adorable couple that I still dream of the day they get back together – and I've never even watched The Notebook.
---
7

Bill Murray Vs. the Angels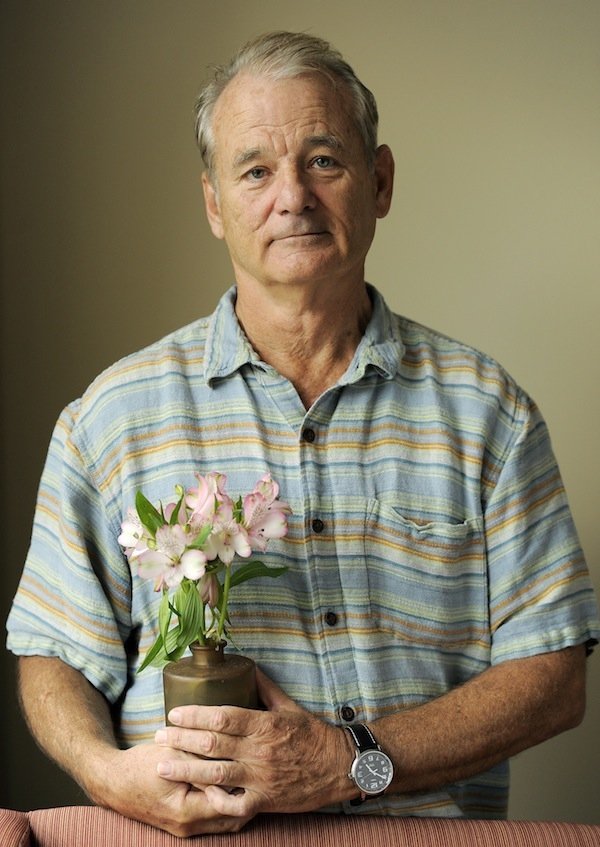 This makes me sad too, because I love Bill Murray to death. However, I also have an enormous crush on Lucy Liu, and he was so mean to her on the set of Charlie's Angels. He had some icky things to say to all three of the girls, but he actually questioned why she was even in the film. Later on he denied that he meant to throw shade on her talent, but as we all know, Bernie Mac played Bosley in the sequel.
---
8

Bea Arthur Vs. Betty White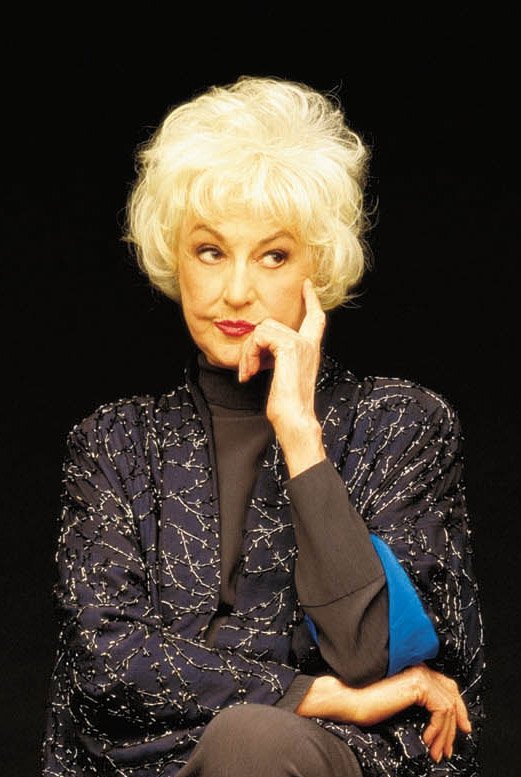 Things were not so golden on The Golden Girls, due to the fact that Bea Arthur just hated Betty White. Dorothy and Rose were not friends. Betty's sweet, upbeat personality and goofy quirks wore on deadpan, sarcastic Bea's nerves to the point that she called Betty the c-word. Rue McClanahan rather famously maintained that Arthur was just a little jelly because Betty White got the first Emmy nomination for the show. It doesn't make me love Bea Arthur any less, but I love the fact that, in wonderful characteristic fashion, Betty White is still a fan of Bea's work.
---
9

Julia Roberts Vs. Nick Nolte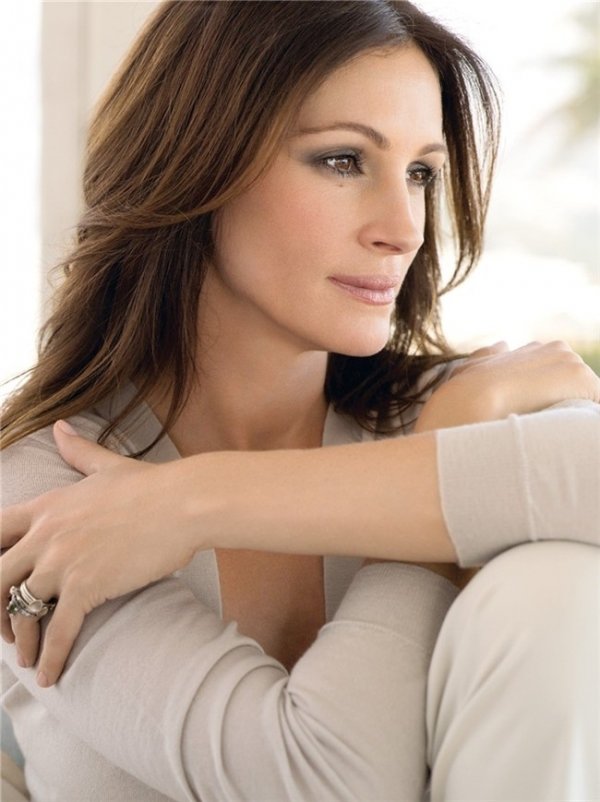 Julia Roberts was America's sweetheart practically forever, so the public tends to believe her when she calls someone out for being "completely disgusting." That just happens to be her description of Nick Nolte. The two worked together on I Love Trouble, and it was evidently not a good time. There was absolutely no chemistry between them, and Roberts still maintains that Nolte is the worst co-star she's ever had. Ten years later, Nolte finally commented by insisting that "everyone" knows that Julia isn't a great person.
---
10

Bette Davis Vs. Joan Crawford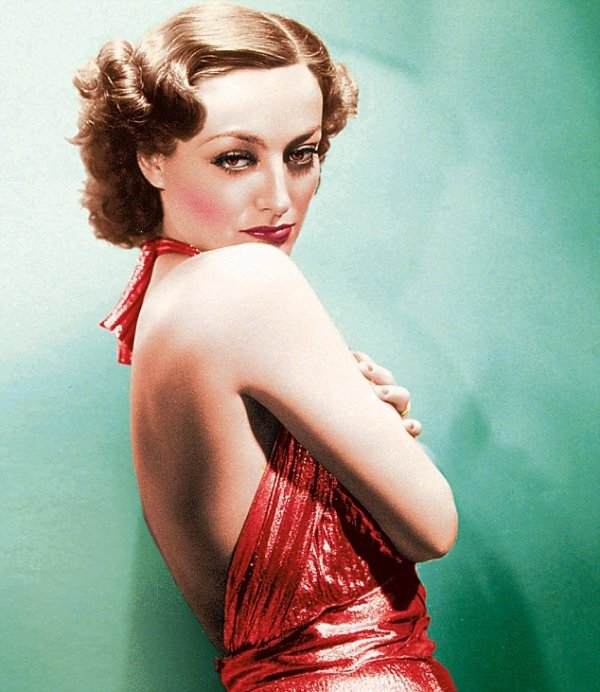 This is an old-school beef, and it lasted right up until the end of their lives. These two women hated each other with the fiery heat of a thousand blinding suns. In Mommie Dearest, Christina Crawford shared an anecdote describing her mother passive aggressively getting back at Davis for something or other by knitting while she was off-stage on something they were doing together – but doing it so close to the boom that the click of her needles was clearly audible. Their hatred seemed to spur them in a strange way, however, especially when they were on-screen together – such as in the campy cult classic, Whatever Happened to Baby Jane. During production, Joan again got the best of Bette: during the scene where Jane drags Blanche, there are rocks in Blanche's pockets, courtesy of Joan, of course. Bette suffered a back injury because of that scene.
---
11

Teri Hatcher Vs. Everybody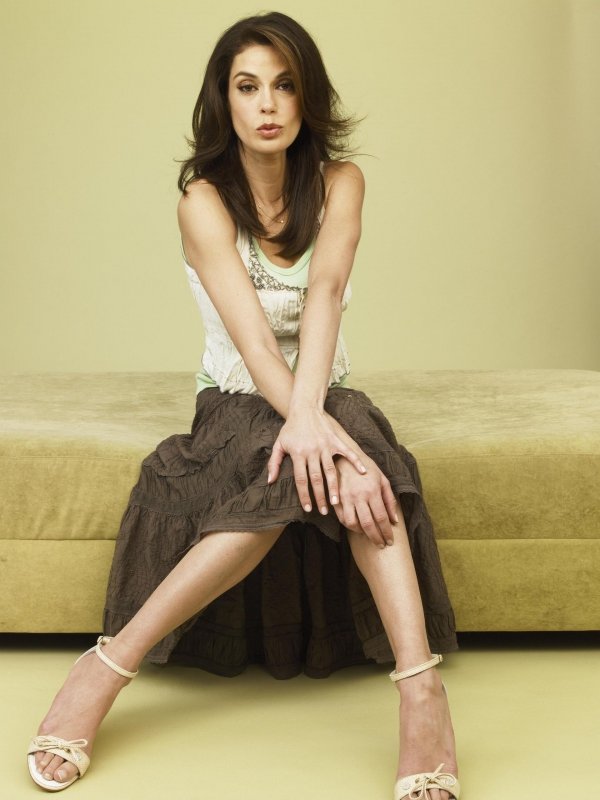 Teri Hatcher looks sweet, especially in her role as spacey, "awkwardly cute," clumsy, annoying, nosy, childish Susan Mayer – sorry, I got distracted by my own beef for a second. She was a total diva on Desperate Housewives, as evidenced by that infamous magazine shoot where she insisted on being center stage. Her behavior and attitude were so bad that when the rest of the cast got the crew a goodbye present, they didn't include her at all. She didn't even get her name on the card.
Celebrity beefs come as no surprise, but it's kind of shocking to realize that actors, directors, and other cast and crew members have so much trouble quashing their issues. I mean, acting is a job, and sometimes you just have to suck it up and get things done. Why do you think it's so hard for celebrities to do that?
Sources: styleblazer.com, flavorwire.com, businessinsider.com, insideedition.com
More