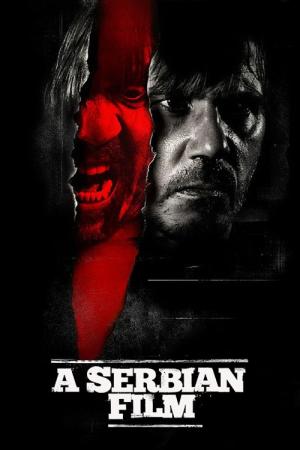 10 Best A Serbian Film Similar Movies ...
If you liked this one , you will for sure love these too! In this list we highlight some of the best films that share a very similar mood to 'A Serbian Film', and are worth checking out.
1.
The Human Centipede II (2011)
1h 31m Drama Horror Crime
Inspired by the fictional Dr. Heiter, disturbed loner Martin dreams of creating a 12-person centipede and sets out to realize his sick fantasy.
2.
I Spit on Your Grave (2010)
1h 48m Thriller Crime Horror
Jennifer is a writer working on a new novel and, needing to get out of the city to finish it, hires a riverside apartment in upstate New York to finish her book—attracting the attention of a number of rowdy male locals.
1h 33m Drama Thriller Crime Mystery
Events over the course of one traumatic night in Paris unfold in reverse-chronological order as the beautiful Alex is brutally raped and beaten by a stranger in the underpass. Her boyfriend and ex-lover take matters into their own hands and subsequently seek revenge upon the assailant. A simultaneously beautiful and terrible examination of the destructive nature of cause and effect, and how time destroys everything.
1h 43m Drama Thriller
Hayley's a smart, charming teenage girl. Jeff's a handsome, smooth fashion photographer. An Internet chat, a coffee shop meet-up, an impromptu fashion shoot back at Jeff's place. Jeff thinks it's his lucky night. He's in for a surprise.
1h 16m Horror
A prostitute looking for her next meal hitches a ride with a trucker that leaves her praying for her next breath.
1h 13m Horror Thriller
An unnamed doctor has always had everything he's ever wanted, but that has only made him develop more extreme and depraved needs. He kidnaps a young couple in the prime of their life together and forces them into a game of torment that slowly extinguishes their hopes for survival.
7.
Murder-Set-Pieces (2004)
1h 31m Horror Thriller
Set against Sin City, Las Vegas, "Murder-Set-Pieces" tells the story of a fashion photographer whose vocation is murder - a voyeuristic nightmare of blood, sex and brutality.
1h 29m Thriller Drama Mystery
A young woman is taken hostage by a police officer and subsequently abused by the lawman gone mad.
9.
Henry: Portrait of a Serial Killer (1986)
1h 23m Crime Drama Horror Thriller
Henry likes to kill people, in different ways each time. Henry shares an apartment with Otis. When Otis' sister comes to stay, we see both sides of Henry: "the guy next door" and the serial killer.
1h 39m Horror Drama Thriller
A young woman's quest for revenge against the people who kidnapped and tortured her as a child leads her and her best friend, also a victim of child abuse, on a terrifying journey into a living hell of depravity.
explore
Check out more list from our community