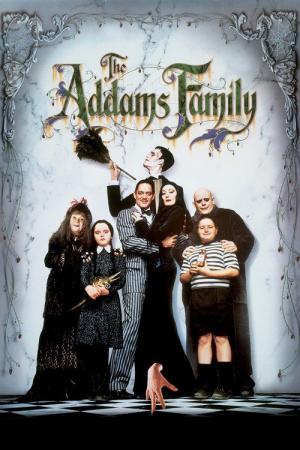 11 Best Shows Like The Addams Family ...
If you liked this movie , you will for sure love these too! In this selection we highlight some of the best films that share a very similar premise to '', and are worth checking out.
1.
Addams Family Reunion (1998)
1h 31m Comedy Family Fantasy Thriller TV Movie
The Addams Family goes on a search for their relatives. Gomez and Morticia are horrified to discover that Grandpa and Grandma Addams have a disease that is slowly turning them "normal". The only chance they have of a cure is to find a family member hoping that they know a home remedy.
2.
Malcolm in the Middle (2000)
A gifted young teen tries to survive life with his dimwitted, dysfunctional family.
3.
Your Family or Mine (2015)
30m Comedy
Oliver and Kelli are living proof of the old saying, "When you marry someone, you don't just marry them, you marry their whole family."
James "Jimmy" Chance is a clueless 24-year-old who impregnates a serial killer during a one-night-stand. Earning custody of his daughter after the mother is sentenced to death, Jimmy relies on his oddball but well-intentioned family for support in raising the child.
24m Comedy
Fran, fresh out of her job as a bridal consultant in her boyfriend's shop, first appears on the doorstep of Broadway producer Maxwell Sheffield peddling cosmetics, and quickly stumbled upon the opportunity to become The Nanny for his three children. But soon Fran, with her offbeat nurturing and no-nonsense honesty, touches Maxwell as well as the kids.
25m Sci-Fi & Fantasy Comedy Family
Samantha Stephens is a seemingly normal suburban housewife who also happens to be a genuine witch, with all the requisite magical powers. Her husband Darrin insists that Samantha keep her witchcraft under wraps, but situations invariably require her to indulge her powers while keeping her bothersome mother Endora at bay.
7.
Friday Night Dinner (2011)
30m Comedy
Two siblings share their Friday night dinners at their parents home and, somehow, something always goes wrong.
The story of David Hobbs, who has spent the last decade playing the perfect father on one of TV's biggest sitcoms. But when the series ends and his wife resumes her own television career, he finds himself cast in his most challenging role to date: handling the day-to-day needs of three kids who've grown accustomed to not having him around. David soon learns that playing a dad on TV is child's play compared to the real thing.
9.
Upper Middle Bogan (2013)
10.
Grounded for Life (2001)
22m Comedy
Right out of high school, Sean Finnerty got his girlfriend Claudia pregnant. Now she's his wife, and at just 32, he's somehow found himself with 14-year-old daughter Lily, two little boys, and a constant struggle between his need to be responsible and his desperate desire to be irresponsible. His judgmental father Walt and devil-may-care brother Eddie are no help at all. When they all get together, stories always start to fly. Of course, Sean's family will never let him finish a story; they interrupt, they debate, they derail, they defend themselves; just like any good family would.
explore
Check out more list from our community