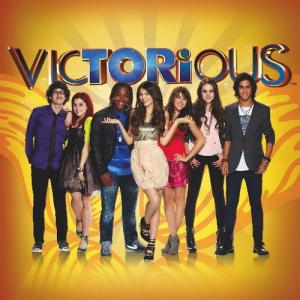 6 Best Shows Like Ant Farm ...
If you liked this film , you will probably love these too! In this list we highlight some of the best films that share a very similar mood to 'Victorious', and are worth checking out.
A documentary crew follows the stories of nine classmates during their high school years in Austin, Texas, and then revisits them ten years later to examine how far they have come.
42m
Drama
Watch Carly, Sam, and Freddie, as they try to balance their everyday 8th grade lives with their newfound fame managing and starring in the most awesome show on the web.
25m
Family Comedy Drama Kids
3.
Boy Meets World (1993)
The coming of age events and everyday life-lessons of Cory Matthews, a Philadelphian who grows up from a young boy to a married man.
24m
Creator: Michael Jacobs
Creator: April Kelly
Drama Comedy
What happens when three sets of BFF's become enemies?
1h 26m
Director: Daisy von Scherler Mayer
Novel: Alexa Young
Writer: Dava Savel
Writer: Wendy Weiner
Writer: James Krieg
Drama Family TV Movie Comedy
High school senior Tara is so painfully shy that she dreads speaking to anyone in the hallways or getting called on in class. But in the privacy of her bedroom with her iPod in hand, she rocks out -- doing mock broadcasts for Miami's hottest FM radio station, which happens to be owned by her stepfather. When a slot opens up at The SLAM, Tara surprises herself by blossoming behind the mike into confident, "Radio Rebel" -- and to everyone's shock, she's a hit!
1h 30m
Director, Writer: Peter Howitt
Writer: Danielle Joseph
Writer: Erik Patterson
Writer: Jessica Scott
Comedy Drama Family TV Movie
6.
Bella and the Bulldogs (2015)
A head cheerleader's life takes an unexpected twist when her rifle-like throwing arm takes her from the sidelines to becoming her middle school's starting quarterback. Bella Dawson is a confident, caring and talented teenager, who suddenly finds herself fulfilling a lifelong dream but also having to navigate the world of her teammates Troy, Sawyer and Newt, without losing her two best friends, Pepper and Sophie from the cheer squad.
30m
Creator: Jonathan Butler
Creator: Gabriel Garza
Family Comedy
explore
Check out more list from our community