**Presenting... the Movie
**
If you are among those women who were devastated when our beloved Sex and the City came to an end, welcome to the bandwagon! Guess what, we have some great news for you. Four years after it went off air, Carrie Bradshaw and her girlfriends are back and how!
The 30th of May 2008 is going to be one exciting day for us fans, for this is the day that Sex and The City: The Movie, directed by Michael Patrick King is slated for a nationwide release! Sure it's not the same as cuddling up on the couch with a bucket of ice cream every week but who cares right?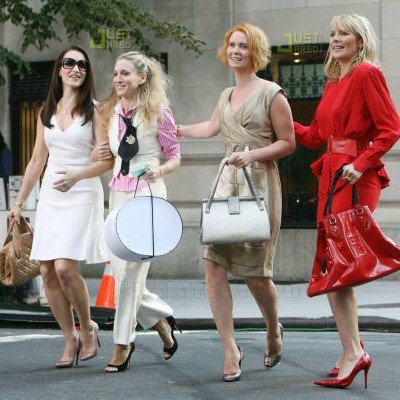 We know you're just as excited to catch up on all their new exciting sexcapades! While we wait, we figured you'd like some titbits and facts about the movie… you know just something to satiate your curiosity until the big day comes!
We know the big question on all your minds. Yes, all four of the original girls (Sarah Jessica Parker, Kim Cattrall, Kristin Davis and Cynthia Nixon) will return to play their parts in the movie! Yaay!
Also returning are Chris Noth (**Mr. Big**), David Eigrnberg (**Steve**), Evan Handler (**Harry**) and Jason Lewis (**Smith**) as the love interests of the women. Academy - Award winning actress Jennifer Hudson will also star in the film as Carrie Bradshaw's assistant, a new character in the film.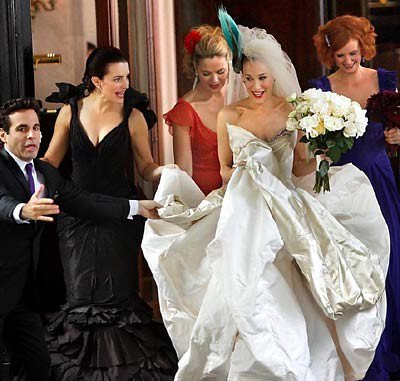 **
Carrie Bradshaw** (Sarah Jessica Parker), the ever witty, ever funny columnist continues to narrate her own story and those of her friends while they continue to juggle their jobs and romantic lives in the movie.
From what we gather, each of the four girls are in a "situation" of their own with Carrie making wedding plans which leads into yet another break-up with Mr. Big, Miranda dealing with Steve having an affair, Charlotte **becoming pregnant, **Samantha (who is still with Smith Jarrod) now living in L.A and struggling with marriage and Louise (Jennifer Hudson) looking for love in New York.
By the way, we also finally know Mr. Big's full name….John James Preston! Without further ado, we bring to you the trailer of the movie! Enjoy!
Presenting... Sex and the City the Series
**Sex and the City** first aired in 1998 on HBO and was partly adapted from a book of the same name by** Candace Bushnell**. The show is based in New York City and revolves around Carrie Bradshaw, a charming columnist, also the narrator of the episodes and her three best friends, all different yet so alike and their ever so confusing lives filled with adventurous little sexcapades in New York City!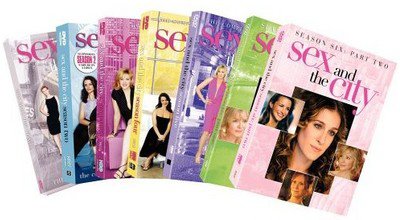 Sex and the City became most well known among our generation for its brutally open and blunt discussions about single women in their mid 30's and their sex life. Fans believed that this was indeed a realistic portrayal of many urban Americans and they loved it! It was crude, downright frank and incredibly funny! And though the characters have been criticized for being self absorbed and shallow, we couldn't get enough of them! This was sensible adult comedy in its truest sense.
While the first season was more an adaptation of its book, the seasons that followed took their own turn. Also, the first season saw a medley of interviews of people on the street discussing issues that were portrayed in the episode.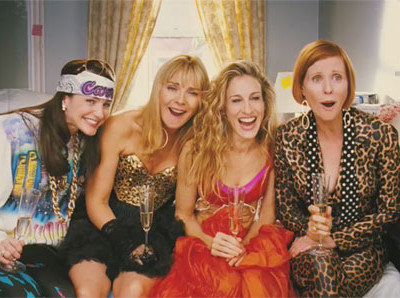 That did continue till Season two after which it was phased out. Also what started off with Carrie looking into the camera and speaking directly to the audience eventually transitioned into a voiceover.
Sex and the City **aired for six seasons and the series finale (which became one of the most watched finales of all times) was aired on Feb 22, 2004. It has been nominated for over **50 Emmy Awards and 24 Golden Globe Awards, having won 7 and 8 of them respectively.
The movie was initially slated for production as soon as the show went off air but ran into a couple of problems. Well you know what they say, better late than never!
** And Now Presenting the Fabulous:**
Carrie Bradshaw (Sarah Jessica Parker)
**
Carrie Bradshaw**, the star of the series, the narrator of each episode, the centre around which it all revolves. She's the uber stylish columnist for the fictitious newspaper, The New York Star.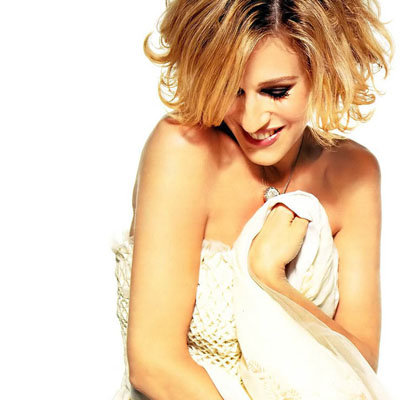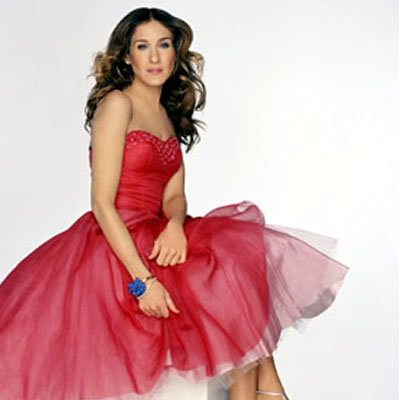 Carrie writes about relationships and the life of a single woman in her column "Sex and the City" and her thoughts usually determine the story line for each episode.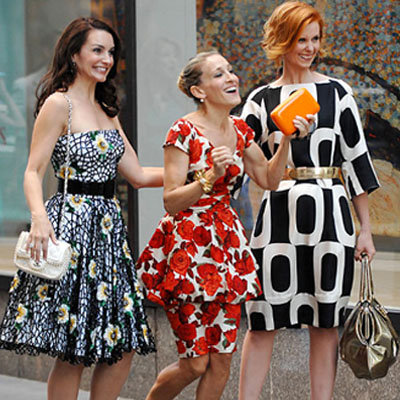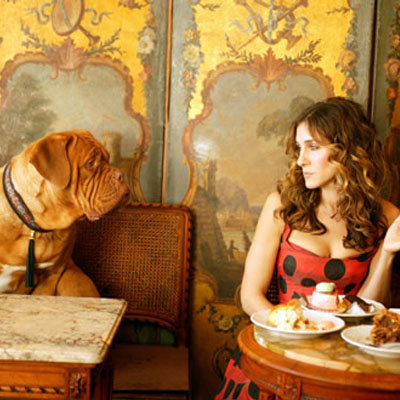 When she's not writing, she's shopping or chatting it up with her three best friends; Miranda, Samantha and Charlotte. She has a fabulous Upper East Side house and really life couldn't be more perfect except for her love life! Carrie has her share of boyfriends but the star is her on again, off again sexy boyfriend "Mr. Big".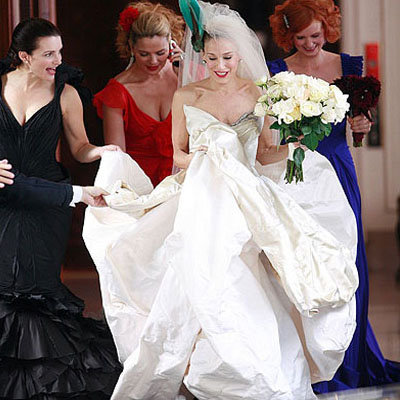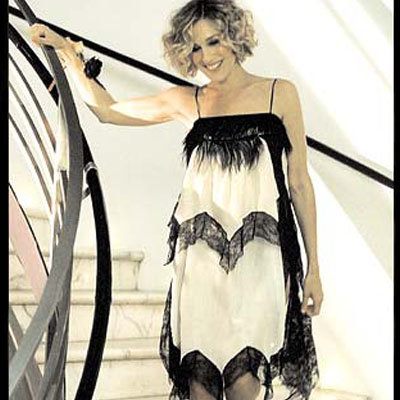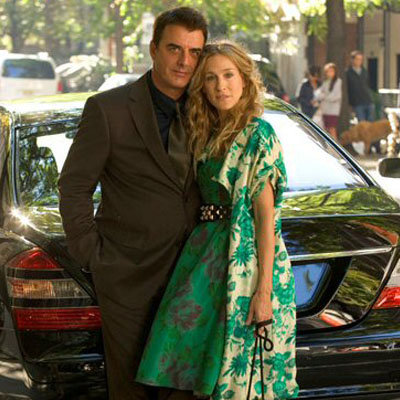 Sarah Jessica Parker is S.T.U.N.N.I.N.G and it doesn't matter what the role is. We've loved her in Sex and the City but trace her film and theater career and you will know that there's so much more to her. Her noteworthy films include Ed Wood, Mars Attacks, The Substance of Fire, The Family Stone and Failure to Launch.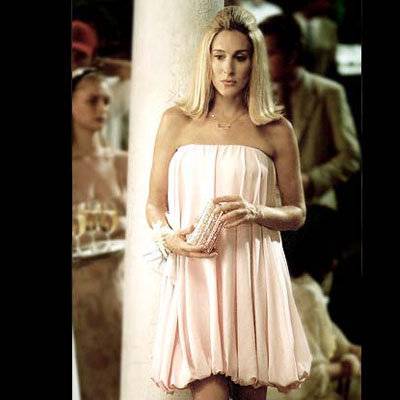 It goes without saying that Sarah's forte has always been comedy. And with her new line of affordable yet fashionable clothes, Bitten, we love her all the more!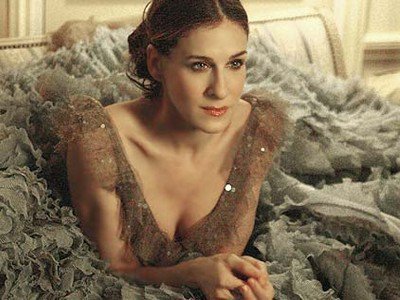 Samantha Jones (Kim Cattrall)
Samantha is the oldest and most sexual of the four girls. She is a confident, successful public relations executive who is outspoken and who loves sex.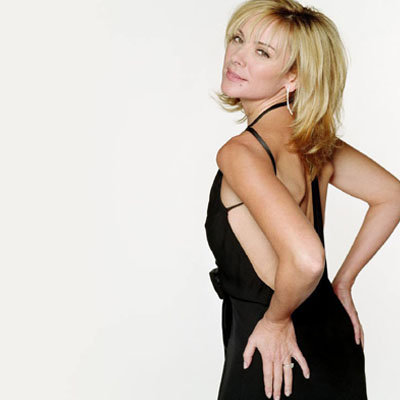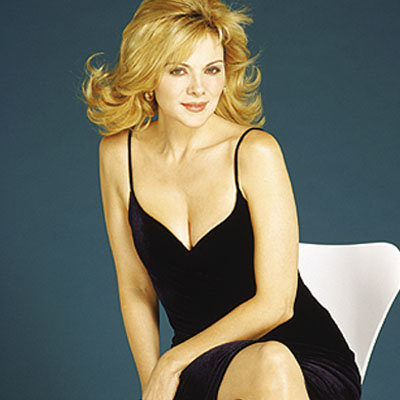 Sam calls herself a "try-sexual" which basically means she will try anything once and refrains from any kind of emotional bonding and is proud of that fact. She is also incredibly loyal to her friends.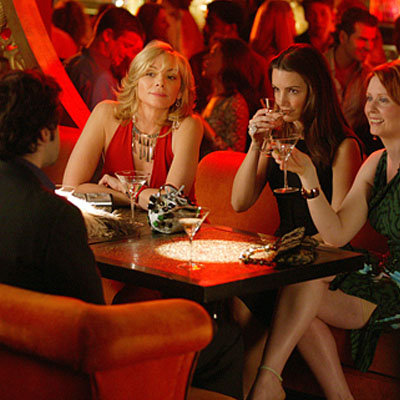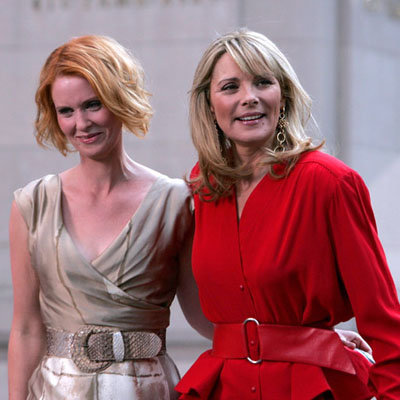 With time however, you realize that under the facade of bitchiness is a softer, more caring side to herself. Samantha has had a few relationships but none last and she prefers casual sex encounters anyway! In Season 6, Samantha's character is diagnosed with breast cancer but she beats it with surgery and finally finds what might just be love in Smith Jerrod.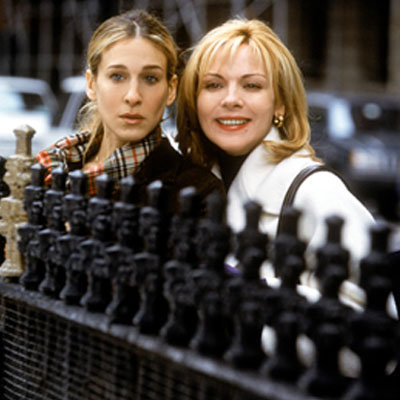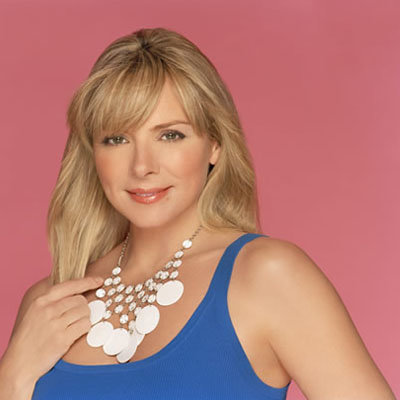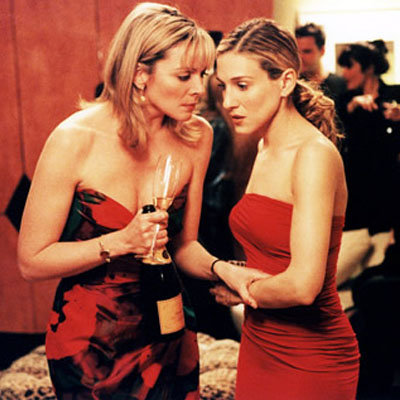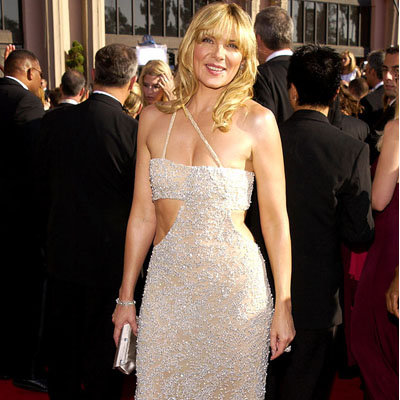 Kim Cattrall hasn't exactly had a notable film career per se but we do remember her as the sexy teacher in Porky's, the sexy cadet in Police Academy and the sexy…well…mannequin in Mannequin. She has also had her share of theater performances in Arthur Miller's A View from the Bridge and Anton Chekov's Three Sisters. Well, thank goodness that she's a pretty blond and had a chance to play Samantha Jones!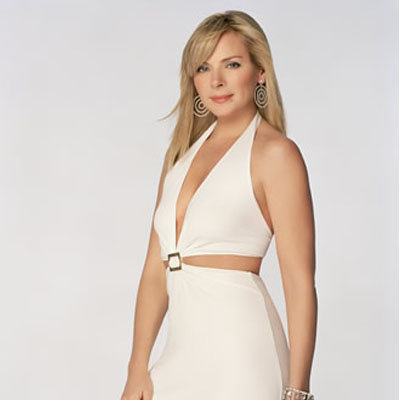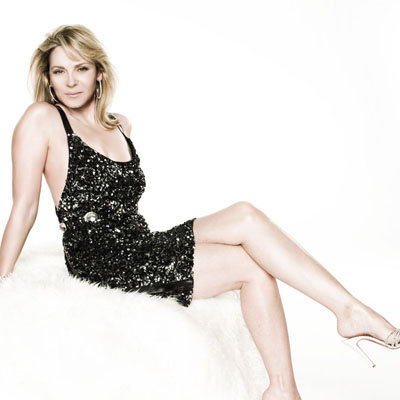 Miranda Hobes (Cynthia Nixon)
Miranda is Carrie's best friend, a Harvard Law School graduate from Philadelphia, a career driven lawyer with extremely pessimistic views on men and relationships.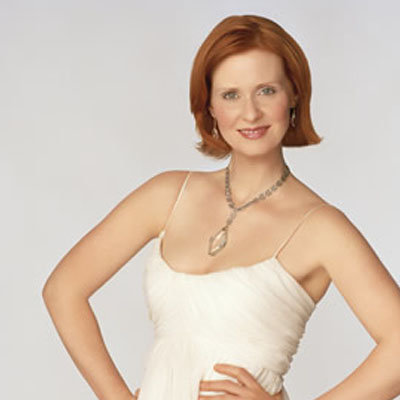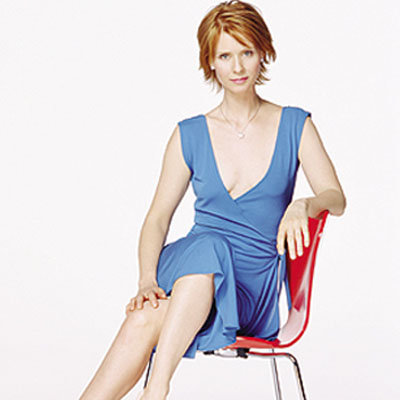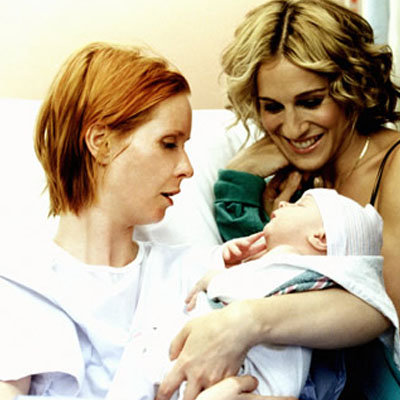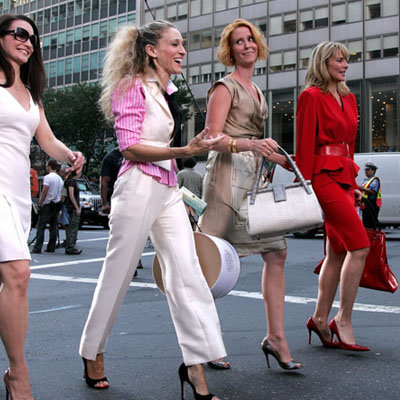 Initially portrayed as extremely masculine, Miranda's image softens over the years mainly when she becomes pregnant by her boyfriend Steve Brady who she eventually ends up marrying. The series revolves around her trying to balance her busy career and motherhood.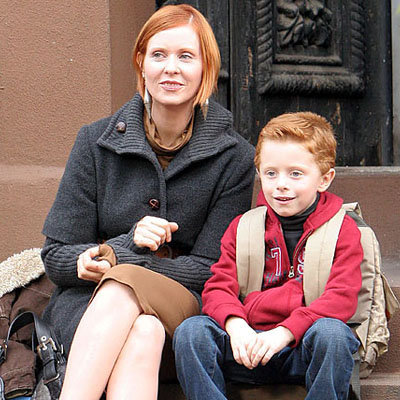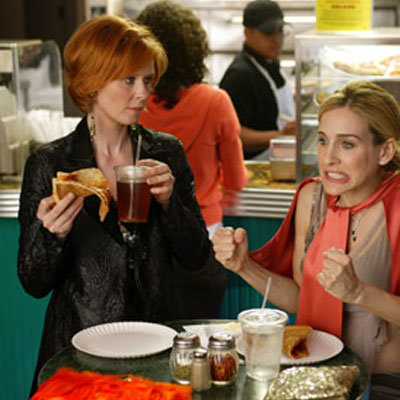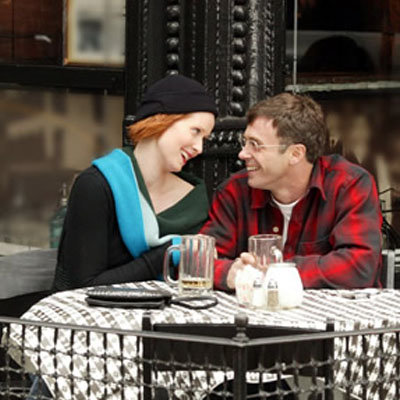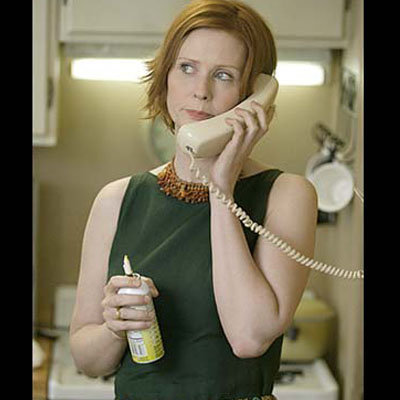 Cynthia Nixon made a memorable film debut in Little Darlings. Her Broadway credits include, The Last Night of Ballyhoo, Indiscretions, Angels in America, and The Women. She has been alternating her career between film and theater until she was catapulted into fame by Sex and The City. Since then she has appeared in a couple of movies including Advice From a Caterpillar and Igby Goes Down and has also guest starred in ER.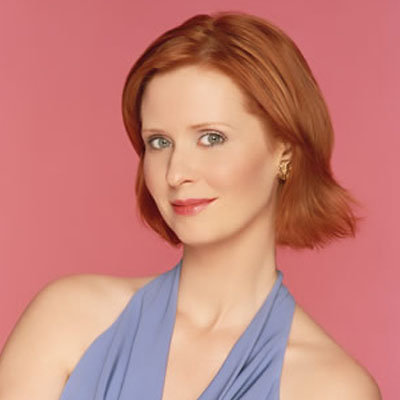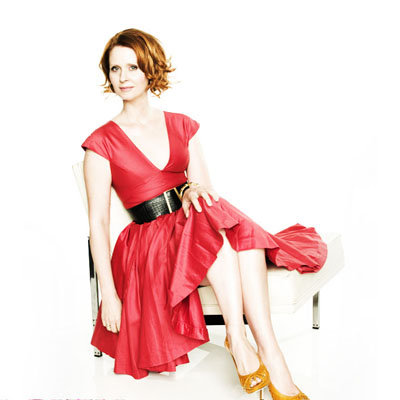 Charlotte York (Kristin Davis)
Charlotte is an art dealer who was a "straight A" student from Smith College where she belonged to the Kappa Kappa Gamma house. She is also the most conservative of the four girls.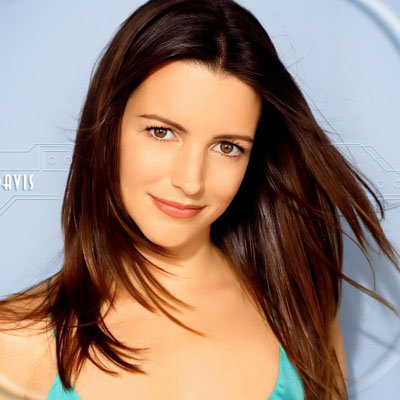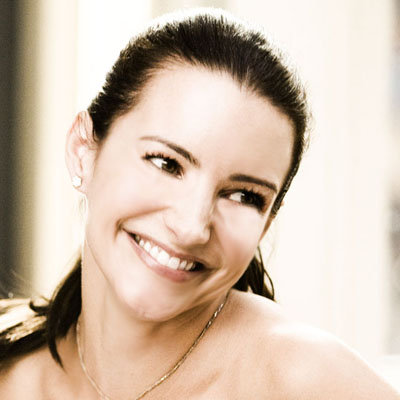 Charlotte is the dreamy-eyed teenager like character who strongly believes in love and the institution of marriage and is always looking for her soulmate. She disapproves of her friends' ways (especially Samantha's) and believes that love is more important than lust.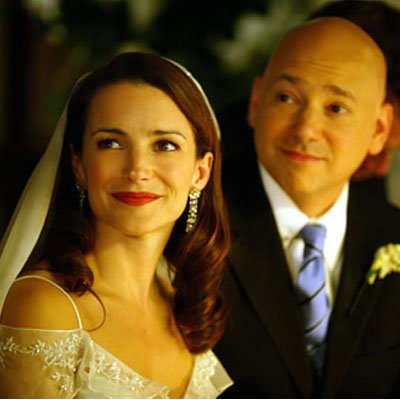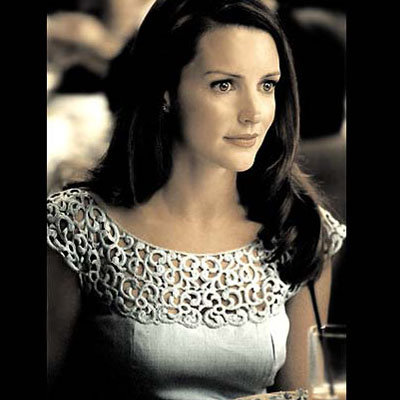 Even so, Charlotte has had more than her share of crazy sex (while being married ofcourse) in the series. After her first marriage to Trey McDougal fails because of her inability to conceive, she gets married a second time to her divorce lawyer, Harry Goldenblatt. The couple struggles with not being able to have a child and eventually adopt a girl from China.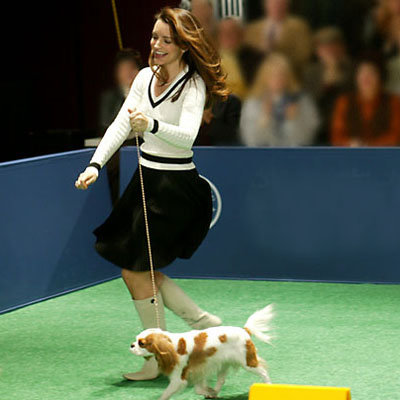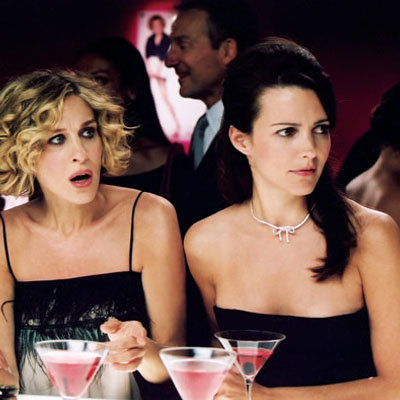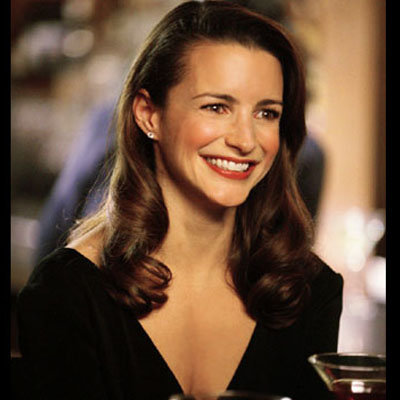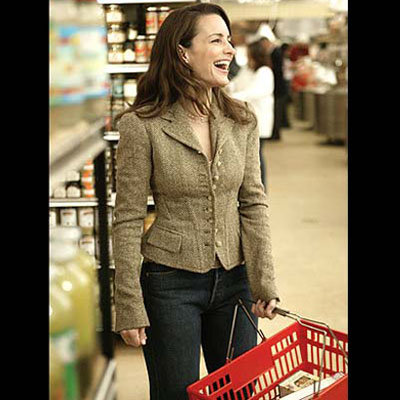 Like Kim, Kristin Davis hasn't exactly had the greatest film career either, having starred in forgettable movies like A Deadly Vision, The Shaggy Dog, Doom Asylum, Deck the Halls and Blacktop. Besides Sex and the City, she has also guest starred in F.R.I.E.N.D.S and Seinfeld and appeared for a whole season of Melrose Place.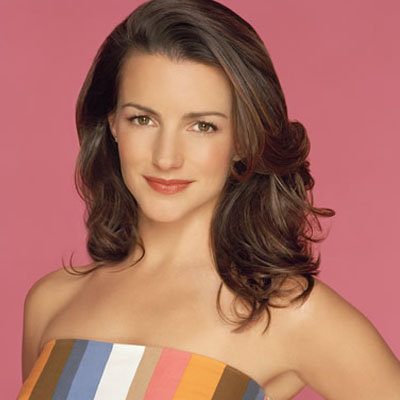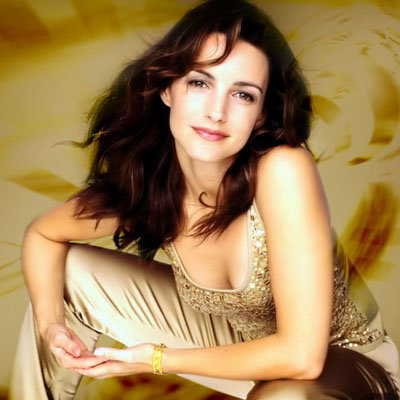 So there you have it, all the scoop we've got on the Sex and the City the Movie, the stars and the series!!! We understand that the excitement is killing but patience is the key…. And so the countdown begins….