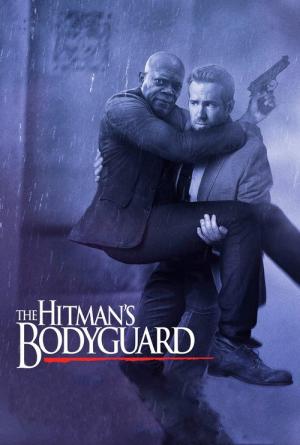 31 Best Movies Like The Hitman ...
If you liked this one , you will probably love these too! In this list we highlight some of the best films that share a very similar premise to '', and are worth checking out.
2h 8m Action Thriller Comedy
After faking his death, a tech billionaire recruits a team of international operatives for a bold and bloody mission to take down a brutal dictator.
2.
Kingsman: The Secret Service (2014)
2h 9m Crime Comedy Action Adventure
The story of a super-secret spy organization that recruits an unrefined but promising street kid into the agency's ultra-competitive training program just as a global threat emerges from a twisted tech genius.
3.
Central Intelligence (2016)
1h 47m Action Comedy Mystery Crime
After he reunites with an old pal through Facebook, a mild-mannered accountant is lured into the world of international espionage.
1h 59m Action Comedy Adventure
Wisecracking mercenary Deadpool battles the evil and powerful Cable and other bad guys to save a boy's life.
1h 56m Comedy Crime Action
A private eye investigates the apparent suicide of a fading porn star in 1970s Los Angeles and uncovers a conspiracy.
6.
Bad Boys for Life (2020)
2h 4m Thriller Action Crime
Marcus and Mike are forced to confront new threats, career changes, and midlife crises as they join the newly created elite team AMMO of the Miami police department to take down the ruthless Armando Armas, the vicious leader of a Miami drug cartel.
1h 51m Action Crime
JJ, aka John Shaft Jr., may be a cyber security expert with a degree from MIT, but to uncover the truth behind his best friend's untimely death, he needs an education only his dad can provide. Absent throughout JJ's youth, the legendary locked-and-loaded John Shaft agrees to help his progeny navigate Harlem's heroin-infested underbelly.
8.
The Brothers Grimsby (2016)
1h 23m Action Comedy
Wrongfully accused and on the run, a top MI6 assassin joins forces with his long-lost, football hooligan brother to save the world from a sinister plot.
9.
Mission: Impossible - Fallout (2018)
2h 27m Action Adventure
When an IMF mission ends badly, the world is faced with dire consequences. As Ethan Hunt takes it upon himself to fulfill his original briefing, the CIA begin to question his loyalty and his motives. The IMF team find themselves in a race against time, hunted by assassins while trying to prevent a global catastrophe.
10.
John Wick: Chapter Two (2017)
2h 2m Thriller Action Crime
John Wick is forced out of retirement by a former associate looking to seize control of a shadowy international assassins' guild. Bound by a blood oath to aid him, Wick travels to Rome and does battle against some of the world's most dangerous killers.
11.
John Wick: Chapter 3 – Parabellum (2019)
2h 10m Action Thriller Crime
Super-assassin John Wick returns with a $14 million price tag on his head and an army of bounty-hunting killers on his trail. After killing a member of the shadowy international assassin's guild, the High Table, John Wick is excommunicado, but the world's most ruthless hit men and women await his every turn.
12.
Hitman: Agent 47 (2015)
1h 36m Action Crime Thriller
An assassin teams up with a woman to help her find her father and uncover the mysteries of her ancestry.
13.
American Assassin (2017)
1h 52m Action Thriller
Following the murder of his fiancée, Mitch Rapp trains under the instruction of Cold War veteran Stan Hurley. The pair then is enlisted to investigate a wave of apparently random attacks on military and civilian targets.
15.
The Marine 5: Battleground (2017)
1h 31m Action
While working as an EMT back stateside Jake Carter after responding to a distress call, finds himself caught up protecting a person of interest from a biker gang ruthlessly hunting them down.
1h 46m Action Crime Thriller
Colonel Robert Sikes is on a mission to rid his city of crime. As a stealthy, one-man assault team, he will take on street gangs, mobsters, and politicians with extreme prejudice until his mission is complete. His former protégé, William Porter, teams up with the local police department to bring his former commander to justice and prevent him from further vigilantism.
17.
Contract Killers (2014)
1h 35m Action
Cavalier contract killer Lee-Seng (Rob Young) flees his vengeful employer and a ruthless assassin (James Trevena-Brown) after failing to eliminate a team of vigilantes intent on ridding their city of drug dealers. Meanwhile, as the bullets start to fly, Lee-Seng searches for the truth about his mission while protecting a gorgeous woman (Renee Cataldo) who has gotten caught in the crossfire.
1h Crime Drama
Criminal Minds: Beyond Borders is a drama about the specialized International Division of the FBI tasked with solving crimes and coming to the rescue of Americans who find themselves in danger while abroad.
19.
S.W.A.T.: Under Siege (2017)
1h 29m Action Crime Thriller
When a D.E.A. and S.W.A.T. cartel takedown ends in a shootout, S.W.A.T. Agent Travis Hall seizes a mysterious prisoner taking him into custody. Before long, the S.W.A.T. compound is under siege by wave-after-wave of assault teams attempting to recover the prisoner known as "The Scorpion" for the tattoo blazed across his back. When Travis discovers that his prisoner is a Secret Ops double agent planted within the cartel, it's up to him and his expert S.W.A.T. team to keep "The Scorpion" and his billion dollar secrets safe.
1h 35m Action Crime Thriller
Undercover Las Vegas police officer Vincent Downs, who has got a lot of enemies, is caught in a high stakes web of corrupt cops and the mob-controlled casino underground. When a heist goes wrong, a crew of homicidal gangsters gets T, Downs' teenage son. In one sleepless night, he will have to rescue his son T (who they got), evade an internal affairs investigation and bring the kidnappers to justice.
1h 48m Action
After saving Casey, a daughter of his friend, from hired assassins, Jack Devlin is hit with a strange phobia - fear of white color. But when his other friend, who works as a bodyguard for a supermodel, is wounded, Jack decides to step in for him. Now he must confront his fear and the assassin, who seems to be well aware of Jack's problem.
22.
The Spy Who Dumped Me (2018)
1h 57m Action Comedy
Audrey and Morgan, two thirty-year-old best friends in Los Angeles, are thrust unexpectedly into an international conspiracy when Audrey's ex-boyfriend shows up at their apartment with a team of deadly assassins on his trail.
1h 36m Action Crime Thriller
When an experienced thief accidentally makes off with a Van Gogh, his partner is kidnapped by gangsters in pursuit of the painting, forcing the criminal to hatch a rescue plan.
1h 39m Action Crime Drama Thriller
This intense action-thriller unfolds in real time as two embattled souls fight for their lives. Gary Oldman stars as a vicious crime boss out to kill Nick, the lone witness set to testify against him. He hires a mysterious female motorcycle courier to unknowingly deliver a poison-gas bomb to slay Nick, but after she rescues Nick from certain death, the duo must confront an army of ruthless hired killers in order to survive the night.
1h 31m Action Adventure Comedy Crime Drama
Billy Wong is a New York City cop whose partner is gunned down during a robbery. Billy and his new partner, Danny Garoni, are working security at a fashion show when a wealthy man's daughter, Laura Shapiro, is kidnapped. The Federal authorities suspect that Laura's father is involved with Mr. Ko, a Hong Kong drug kingpin, so the NYC police commissioner sends the two cops to Hong Kong to investigate.
1h 30m Action Crime
After the murder of their families by a terrorist bomb, five young adults are trained as a hi-tech, anti-terrorist team with a mission to search and destroy high-profile terrorist groups.
27.
Fire with Fire (2012)
1h 37m Action Crime Drama Thriller
A fireman takes an unexpected course of action when a man whom he's been ordered to testify against—after being held up at a local convenience store—threatens him.
2h 3m Action Thriller
The most dangerous former operative of the CIA is drawn out of hiding to uncover hidden truths about his past.
29.
Mechanic: Resurrection (2016)
1h 38m Action Crime Thriller
Arthur Bishop thought he had put his murderous past behind him when his most formidable foe kidnaps the love of his life. Now he is forced to travel the globe to complete three impossible assassinations, and do what he does best, make them look like accidents.
30.
Precious Cargo (2016)
1h 39m Action Crime Thriller
After a botched heist, Eddie a murderous crime boss, hunts down the seductive thief Karen who failed him. In order to win back Eddie's trust, Karen recruits her ex-lover and premier thief Jack to steal a cargo of rare precious gems. But when the job goes down, allegiances are betrayed and lines are crossed as Jack, Karen, and Eddie face off in a fateful showdown.
explore
Check out more list from our community