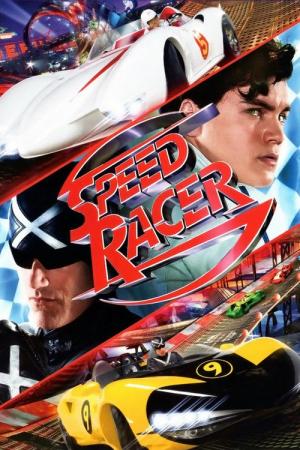 10 Best Movies Like Speed Racer ...
If you liked this movie , you will definitely love these too! In this list we highlight some of the best films that share a very similar premise to 'Speed Racer', and are worth checking out.
30m Action & Adventure Animation Family
Teenager Speed Racer aspires to be the world's best race-car champion with the help of his friends, family and his father's high-tech race-car, the Mach 5.
2.
Pokémon: The Rise of Darkrai (2007)
1h 30m Adventure Animation Family Fantasy Action Comedy Drama
Ash and friends (this time accompanied by newcomer Dawn) arrive at an idyllic village on their way to their next Pokemon contest, where chaos will soon erupt with the prophecy of two Pokemon Gods (Dialga and Palkia) and the arrival of a mysterious, seemingly deadly Pokemon named Darkrai, which has the power to distort space and time.
22m Kids Animation Action & Adventure Comedy
When 10-year-old Ben Tennyson discovers a mysterious device, he gains the power to change into ten different alien heroes, each with uniquely awesome powers. With such abilities at his disposal, Ben realizes a greater responsibility to help others and stop evildoers, but that doesn't mean he's above a little superpowered mischief now and then.
4.
Niko and the Sword of Light (2015)
5.
Digimon Adventure Tri. - Chapter 1: Reunion (2015)
1h 36m Animation Adventure Science Fiction
After years of inactivity, the DigiDestined regroup with their Digimon to save their world, but have the years changed their characters too much?
23m Animation Family Kids
After Turbo the Snail's improbable win at the Indianapolis 500, the superfast racer finds his life forever changed after he returns from his victory tour. Namely, Tito, his human companion, has built Starlite City, a massive miniature city with an elaborate adjoining race track for Turbo and his fellow snails to live and race in. However, Turbo finds his new life no less hectic as he and his friends face new rivals of all varieties eager to take the champion on. Regardless of the danger, Turbo and his colleagues of the Fast Action Stunt Team are ready for the challenge.
7.
Ultimate Spider-Man (2012)
21m Kids Action & Adventure Animation Comedy
While being trained by S.H.I.E.L.D., Spider-Man battles evil with a new team of teen colleagues.
8.
Pokémon Origins (2013)
21m Action & Adventure Animation Sci-Fi & Fantasy
Follow Red as he travels through the Kanto region, encounters Team Rocket, battles his rival, and challenges the Pokémon League!
9.
Beyblade: Metal Fusion (2009)
21m Animation
Metal Fight Beyblade is a Japanese manga created by Takafumi Adachi. It is also an anime production based on the original. It is currently being serialized by the monthly CoroCoro Comic.
10.
Next Avengers: Heroes of Tomorrow (2008)
1h 18m Animation Family
The children of the Avengers hone their powers and go head to head with the very enemy responsible for their parents' demise.
explore
Check out more list from our community