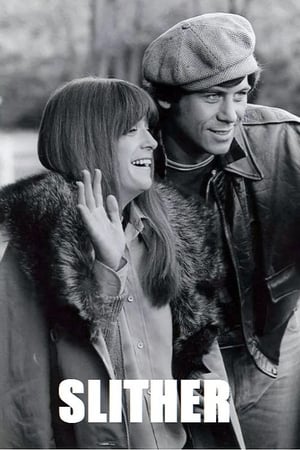 13 Best Movies Like Slither ...
If you liked this movie , you will for sure love these too! In this collection we highlight some of the best films that share a very similar mood to 'Slither', and are worth checking out.
1.
Chopper Chicks in Zombietown (1989)
1h 26m Comedy Horror
Riding around on their motorbikes, a gang of tough women bikers are the only thing that stands between a crowd of zombies, which have been accidentally let out of their secure cave, and those still alive in the town.
2.
Return of the Living Dead II (1988)
1h 29m Comedy Horror
A group of kids discover one of the drums containing a rotting corpse and release the 2-4-5 Trioxin gas into the air, causing the dead to once again rise from the grave and seek out brains.
3.
Dance of the Dead (2008)
1h 27m Comedy Horror
With Prom only hours away, the usual suspects of Cosa High (Cheerleaders, geeks, bad boys and the happy-go-lucky student council alike) are preoccupied with the annual rituals of teendom. On the night of the big dance when the dead unexpectedly rise to eat the living, polar opposite groups will be forced to unite in their final chance to save the town from the zombies.
4.
Night of the Creeps (1986)
1h 28m Horror Comedy Science Fiction
In 1959, an alien experiment crashes to earth and infects a fraternity member. They freeze the body, but in the modern day, two geeks pledging a fraternity accidentally thaw the corpse, which proceeds to infect the campus with parasites that transform their hosts into killer zombies.
1h 33m Horror Comedy Science Fiction
Amalgamated Dairies hires David Rutherford, an FBI man turned industrial saboteur, to investigate a popular new product called "the Stuff," a new dessert product that is blowing ice cream sales out of the water. Nobody knows how it's made or what's in it, but people are lining up to buy it. It's got a delicious flavor to die for!
6.
Beyond Re-Animator (2003)
1h 35m Comedy Horror Science Fiction
Once again tampering with mother nature to disastrous results, Dr. Herbert West continues his research while serving time in a maximum security prison for his previous exploits. West's limited prison-cell experiments are suddenly interrupted by the arrival of a new prison doctor and the brother of the girl who suffered from West's experiments 13 years earlier.
7.
Day of the Dead (2008)
1h 26m Horror
When a small Colorado town is overrun by the flesh hungry dead, a small group of survivors try to escape in a last ditch effort to stay alive.
1h 32m Science Fiction Horror Comedy
Something or someone is attacking people one by one on the beach. Some of them are mutilated, but most of them are sucked into the sand, disappearing without a trace. What is the creature responsible? Where does it live, and where did it come from? And is there any chance of it reproducing? Meanwhile, David Huffman and Mariana Hill are once-almost-married old friends, reunited over the death of her mother on the beach, and searching for clues in the abandoned buildings where they used to play when they were young.
1h 43m Horror Science Fiction Mystery Thriller
When paleontologist Kate Lloyd travels to an isolated outpost in Antarctica for the expedition of a lifetime, she joins an international team that unearths a remarkable discovery. Their elation quickly turns to fear as they realize that their experiment has freed a mysterious being from its frozen prison. Paranoia spreads like an epidemic as a creature that can mimic anything it touches will pit human against human as it tries to survive and flourish in this spine-tingling thriller.
1h 35m Horror Science Fiction
Remake of the 1958 horror sci-fi about a deadly blob which is the spawn of a secret government germ warfare project which consumes everyone in its path. Teenagers try in vain to warn the townsfolk, who refuse to take them seriously, while government agents try to cover up the evidence and confine the creature.
11.
C.H.U.D. II - Bud the Chud (1989)
1h 25m Horror Comedy Science Fiction
A military experiment to create a race of super-warriors goes awry, as legions of murderous zombies are unleashed upon a suburban neighborhood.
1h 25m Horror Science Fiction
A group of scientists have developed the Resonator, a machine which allows whoever is within range to see beyond normal perceptible reality. But when the experiment succeeds, they are immediately attacked by terrible life forms.
1h 26m Comedy Horror Science Fiction
A batch of unhatched critter eggs are mistaken for Easter eggs by the country-folk inhabitants of Grover's Bend and, before long, the ferocious furballs are on the rampage again.
explore
Check out more list from our community