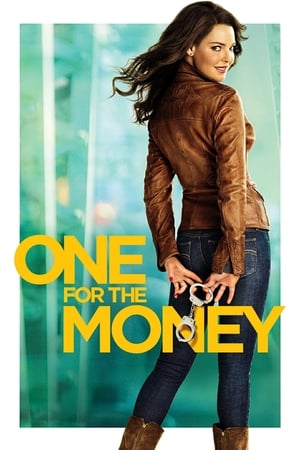 11 Best Movies Like One For The Money ...
If you liked this movie , you will probably love these too! In this selection we highlight some of the best films that share a very similar mood to 'One for the Money', and are worth checking out.
1h 32m Thriller Horror
Rachel, a rookie cop, is about to begin her first night shift in a neglected police station in a Scottish, backwater town. The kind of place where the tide has gone out and stranded a motley bunch of the aimless, the forgotten, the bitter-and-twisted who all think that, really, they deserve to be somewhere else. They all think they're there by accident and that, with a little luck, life is going to get better. Wrong, on both counts. Six is about to arrive - and All Hell Will Break Loose!
2.
Mr. & Mrs. Smith (2005)
2h Action Comedy Drama Thriller
After five (or six) years of vanilla-wedded bliss, ordinary suburbanites John and Jane Smith are stuck in a huge rut. Unbeknownst to each other, they are both coolly lethal, highly-paid assassins working for rival organisations. When they discover they're each other's next target, their secret lives collide in a spicy, explosive mix of wicked comedy, pent-up passion, nonstop action and high-tech weaponry.
2h 6m Adventure Comedy Crime
An accountant embezzles $15 million of mob money, jumps bail and is chased by bounty hunters, the FBI, and the Mafia.
1h 47m Action Comedy Crime
Detectives Jimmy and Paul, despite nine years as partners, can still sometimes seem like polar opposites—especially when Paul's unpredictable antics get them suspended without pay. Already strapped for cash and trying to pay for his daughter's wedding, Jimmy decides to sell a rare baseball card that's worth tens of thousands. Unfortunately, when the collector's shop is robbed and the card vanishes with the crook, Paul and Jimmy end up going rogue, tracking down the card and the drug ring behind its theft, all on their own time and without any backup—except for each other.
1h 40m Action Comedy Thriller Romance
When an elite assassin marries a beautiful computer whiz after a whirlwind romance, he gives up the gun and settles down with his new bride. That is, until he learns that someone from his past has put a contract out on his life.
1h 23m Action Comedy Crime
A case of mistaken identity forces a Federal agent and a dental supply salesman to team up as they speed through the streets of Detroit to pull off a sting operation and solve the murder of the agent's former partner.
1h 37m Comedy Action
Sought by police and criminals, a small-time huckster makes a deal with a TV newsman for protection.
1h 43m Action Comedy Romance
Two top CIA operatives wage an epic battle against one another after they discover they are dating the same woman.
1h 28m Adventure Drama Action Comedy Romance
A man on the run takes another man's passport, only to find himself stuck with the identity of a street hustler.
1h 44m Action Crime
A tough Russian policeman is forced to partner up with a cocky Chicago police detective when he is sent to Chicago to apprehend a Georgian drug lord who killed his partner and fled the country.
11.
Miss Congeniality (2000)
1h 51m Comedy Crime Action
When the local FBI office receives a letter from a terrorist known only as 'The Citizen', it's quickly determined that he's planning his next act at the Miss America beauty pageant. Because tough-as-nails Gracie Hart is the only female Agent at the office, she's chosen to go undercover as the contestant from New Jersey.
explore
Check out more list from our community