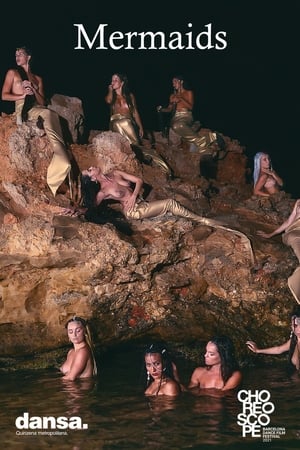 12 Best Movies Like Mermaids ...
If you liked this film , you will definitely love these too! In this collection we highlight some of the best films that share a very similar premise to 'Mermaids', and are worth checking out.
1h 55m Comedy Drama Romance
Renata Bella feels like a failure at life and career. But when Renata attends a seminar on selling real estate, she finally finds True Love. Sam Sharpe, while a top-notch, successful salesman, is much older than Renata. She is swept away by his excessively flamboyant style and irrepressible nature. The very traits she finds romantic, however, lead to repeated conflict with her family, especially her beloved father Joe, leaving Renata trapped in the middle.
1h 38m Drama Family Romance
Darcy, editor at her highschool paper, and her long-term boyfriend Stan are in their last months of school and already have found places in good colleges. Recently they started to sleep with each other and, surprise, surprise, Darcy gets pregnant. Neither Darcy's mother, who was left by her husband and had to bring up Darcy alone, nor Stan's catholic parents are very supportive and urge them to h
1h 45m Comedy Drama
The film centers on a big Polish family. Jadzia is the mother and the ruler of the Pzoniak family (she has five children). Though she's happily married to Bolek, she is also having a long-time affair with Roman. Her young daughter Hala is having an affair with neighbour cop Russell and becomes pregnant by him. Russell is pressed hard to marry Hala.
1h 32m Comedy Drama Family
Molly Gunn, the freewheeling daughter of a deceased rock legend, is forced to get a job when her manager steals her money. As nanny for precocious Ray, the oft ignored daughter of a music executive she learns what it means to be an adult while teaching Ray how to be a child.
1h 42m Comedy Drama Romance
No sooner does Italian-American widow Loretta accept a marriage proposal from her doltish boyfriend, Johnny, than she finds herself falling for his younger brother, Ronny. She tries to resist, but Ronny lost his hand in an accident he blames on his brother, and has no scruples about aggressively pursuing her while Johnny is out of the country. As Loretta falls deeper in love, she comes to learn that she's not the only one in her family with a secret romance.
6.
A Night in the Life of Jimmy Reardon (1988)
1h 30m Drama Romance
A recent high school graduate is faced with two options, either go to a business school where his father wants him to go to, or get a full time job. However he decides to defy his father and go to Hawaii. Trouble is he has no money. Along the way he comes to understand his parents and eventually bonds with his father.
1h 44m Comedy Drama Romance
Three teenage girls come of age while working at a pizza parlor in Mystic, Connecticut.
8.
The Other Sister (1999)
2h 10m Comedy Drama Romance
A mentally challenged girl proves herself to be every bit as capable as her "perfect" sister when she moves into an apartment and begins going to college.
1h 33m Comedy Drama Romance
Eva is a divorced soon-to-be empty-nester wondering about her next act. Then she meets Marianne, the embodiment of her perfect self. Armed with a restored outlook on being middle-aged and single, Eva decides to take a chance on her new love interest Albert — a sweet, funny and like-minded man. But things get complicated when Eva discovers that Albert is in fact the dreaded ex–husband of Marianne...
10.
Murphy's Romance (1985)
1h 47m Comedy Romance
Emma is a divorced woman with a teen aged boy who moves into a small town and tries to make a go of a horse ranch. Murphy is the town druggist who steers business her way. Things are going along predictably until her ex husband shows up, needing a place to stay. The three of them form an intricate circle, Emma's son liking Murphy, but desperately wanting his father back.
1h 39m Drama Comedy Romance
Halley is convinced true love doesn't exist based on the crazy relationships around her. Her mother is divorcing her father who is dating a younger woman Halley can't stand. Her crazed sister is planning a wedding but has second thoughts and her best friend has fallen madly in love for the first time leaving Halley to feel even more alone.
12.
The Flamingo Kid (1984)
1h 40m Comedy Drama Romance
Brooklyn teenager Jeffrey Willis, thoroughly unhappy with his modest homestead, embraces the other-world aspects of his summer job at the posh Flamingo Club. He spurns his father in favor of the patronage of smooth-talking Phil Brody and is seduced by the ample bikini charms of club member Carla Samson. But thanks to a couple of late-summer hard lessons, the teen eventually realizes that family should always come first.
explore
Check out more list from our community