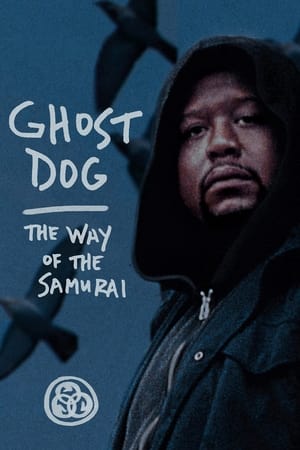 14 Best Movies Like Ghost Dog ...
If you liked this movie , you will definitely love these too! In this selection we highlight some of the best films that share a very similar premise to 'Ghost Dog: The Way of the Samurai', and are worth checking out.
2h 31m Drama Thriller Crime
To take down South Boston's Irish Mafia, the police send in one of their own to infiltrate the underworld, not realizing the syndicate has done likewise. While an undercover cop curries favor with the mob kingpin, a career criminal rises through the police ranks. But both sides soon discover there's a mole among them.
2.
John Wick: Chapter Two (2017)
2h 2m Thriller Action Crime
John Wick is forced out of retirement by a former associate looking to seize control of a shadowy international assassins' guild. Bound by a blood oath to aid him, Wick travels to Rome and does battle against some of the world's most dangerous killers.
1h 41m Action Thriller
Ex-hitman John Wick comes out of retirement to track down the gangsters that took everything from him.
1h 32m Thriller Crime Action
When a Las Vegas bodyguard with lethal skills and a gambling problem gets in trouble with the mob, he has one last play… and it's all or nothing.
5.
Road to Perdition (2002)
1h 57m Crime Drama Thriller
Mike Sullivan works as a hit man for crime boss John Rooney. Sullivan views Rooney as a father figure, however after his son is witness to a killing, Mike Sullivan finds himself on the run in attempt to save the life of his son and at the same time looking for revenge on those who wronged him.
2h 4m Action Thriller Adventure Crime
Hired by a powerful member of the Russian mafia to avenge an FBI sting that left his brother dead, a psychopathic hitman known only as The Jackal proves an elusive target for the people charged with the task of bringing him down: a deputy FBI director, a Russian MVK Major, and a jailed IRA terrorist who can recognize him.
2h 3m Crime Thriller Action
Frank is an expert professional safecracker, specialized in high-profile diamond heists. He plans to use his ill-gotten income to retire from crime and build a nice life for himself complete with a home, wife and kids. To accelerate the process, he signs on with a top gangster for a big score.
8.
Assassination Games (2011)
1h 41m Action
Brazil is a contract killer, willing to take any job if the price is right. Flint left the assassin game when a ruthless drug dealer's brutal attack left his wife in a coma. When a contract is put out on the same coldblooded drug dealer, both Brazil and Flint want him dead – one for the money, the other for revenge. With crooked Interpol agents and vicious members of the criminal underworld hot on their trail, these two assassins reluctantly join forces to quickly take out their target before they themselves are terminated.
2h 9m Crime Drama Thriller
A story set in the Prohibition Era and centered on a group of individuals and their dealings in the world of organized crime.
10.
Last Man Standing (1996)
1h 41m Action Crime Drama Thriller Mystery
John Smith is a mysterious stranger who is drawn into a vicious war between two Prohibition-era gangs. In a dangerous game, he switches allegiances from one to another, offering his services to the highest bidder. As the death toll mounts, Smith takes the law into his own hands in a deadly race to stay alive.
1h 33m Action Thriller Crime
Arthur Bishop is a 'mechanic' - an elite assassin with a strict code and unique talent for cleanly eliminating targets. It's a job that requires professional perfection and total detachment, and Bishop is the best in the business. But when he is ordered to take out his mentor and close friend Harry, Bishop is anything but detached.
1h 39m Action Thriller
Nico Toscani is an Italian immigrant, American patriot, ex-CIA agent, aikido specialist and unorthodox Chicago policeman. He is as committed to his job as he is to his personalized brand of justice—expert and thorough bone-crushing.
13.
Marked for Death (1990)
1h 34m Action Crime
Just retired from the Drug Enforcement Agency, John Hatcher returns to his hometown and quickly discovers that drugs have infiltrated his old neighborhood. Determined to drive the dealers out, Hatcher crosses paths with a ferocious Jamaican drug lord who vows that Hatcher and his family are now marked for death.
14.
Crying Freeman (1995)
explore
Check out more list from our community